The September weather has been fabulous so I am feeling that Autumn is sneaking in the back door. Mornings are cool and moist. Sunsets come earlier in the evening. It's time to tuck and gather things away for the colder months to come.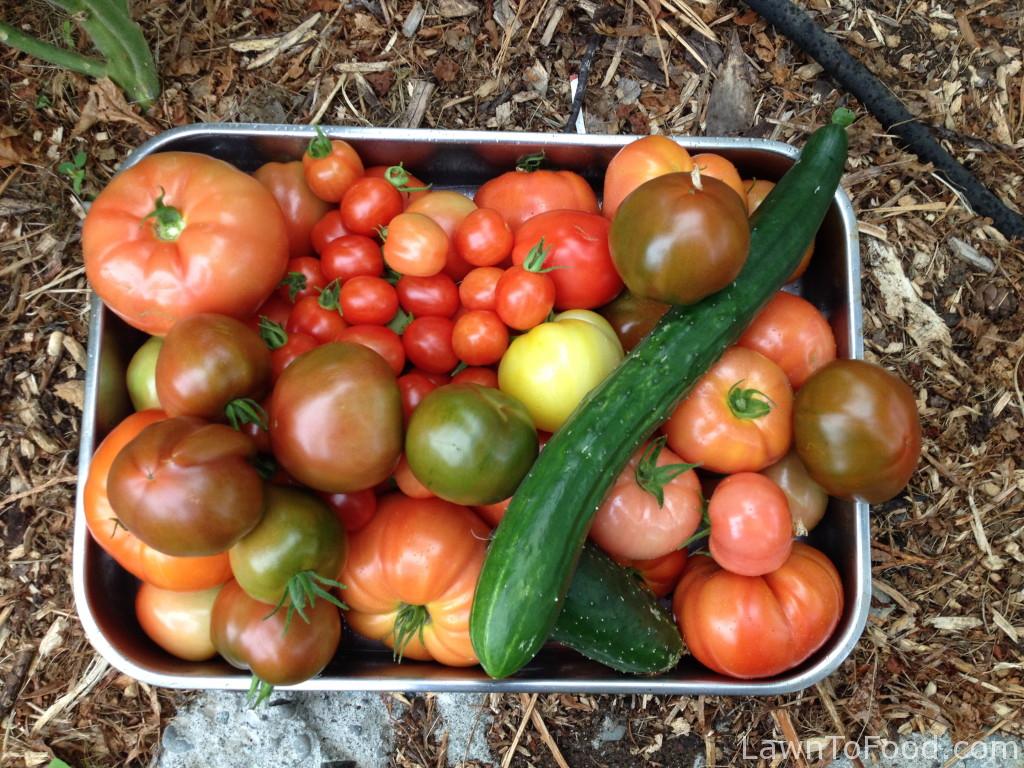 Our tomatoes are still producing pounds of luscious fruit. I've made batches Italian tomato sauce, spicy Mexican enchilada sauce and salsa that are stored away for the winter months. This tray full of heritage varieties (less the English cucumber) produced many pints of tomato soup.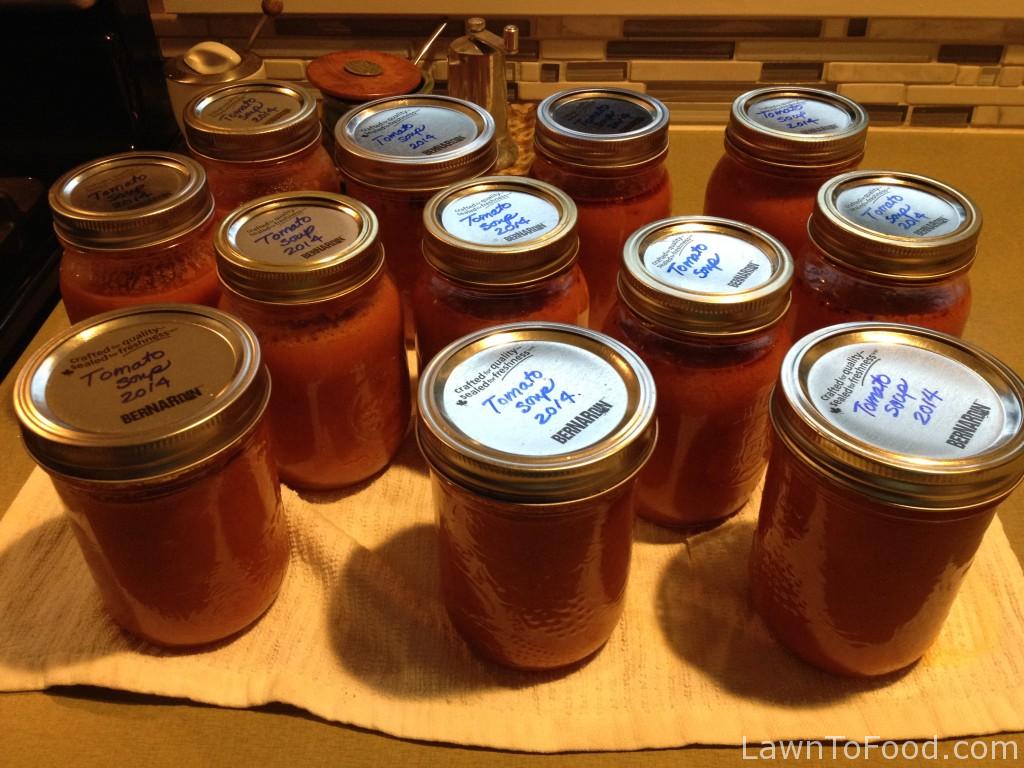 The beans are getting mature on their vines. This is just the beginning of the shelling bean harvest for 2014. Many more pods are plump, ripe and ready for picking later today.  I'll be sure to save a handful of seeds, from each variety, to plant next season.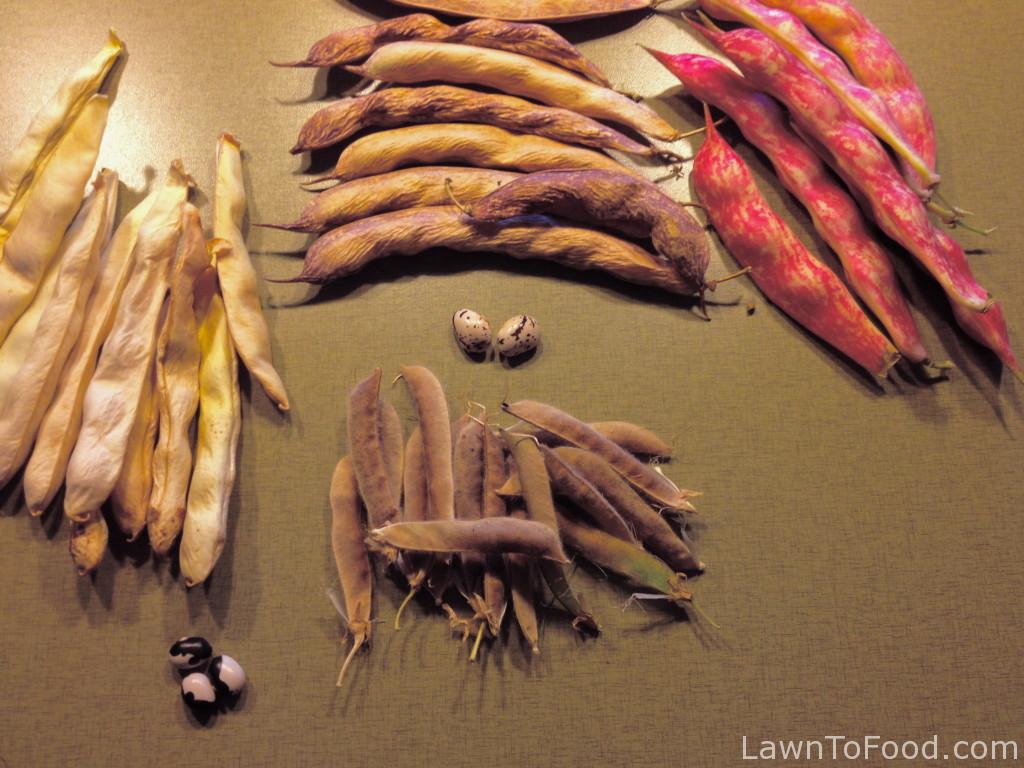 I've dehydrated and shelled some of the beans to store them dry, but others, I soaked in water overnight and then pressure canned them for ready-to-use convenience.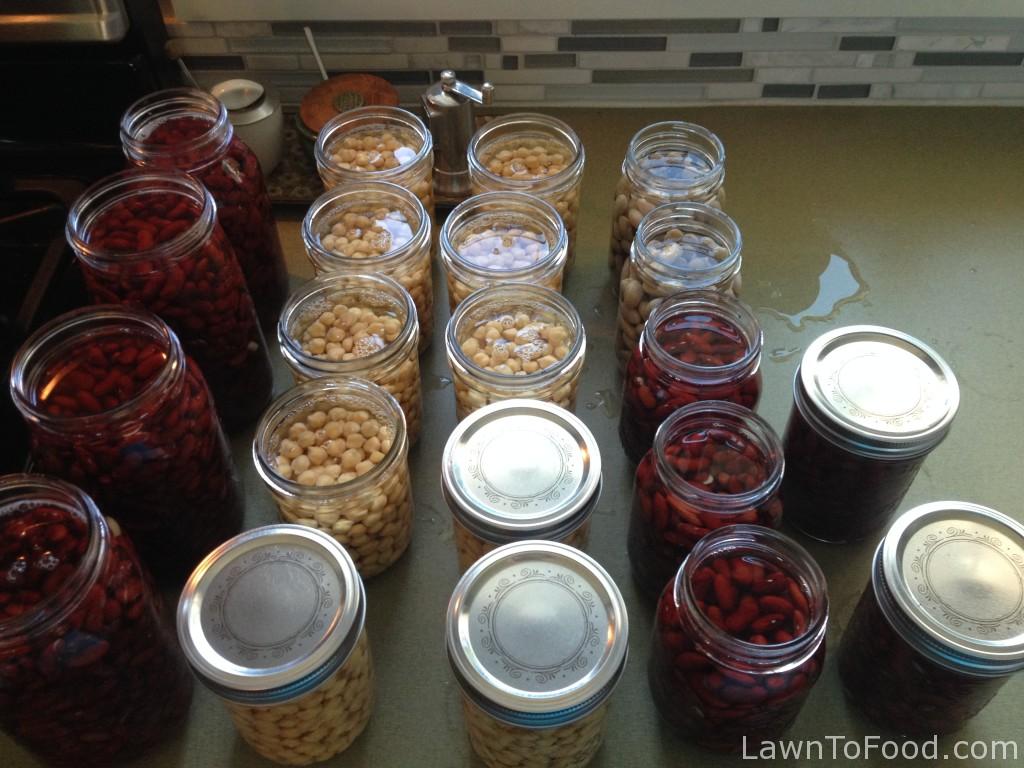 To keep green peppers and banana peppers, I chopped them into chunks, or strips, and froze them. Peppers can be frozen without blanching, which really helps preserve that fresh-from-the-garden flavor.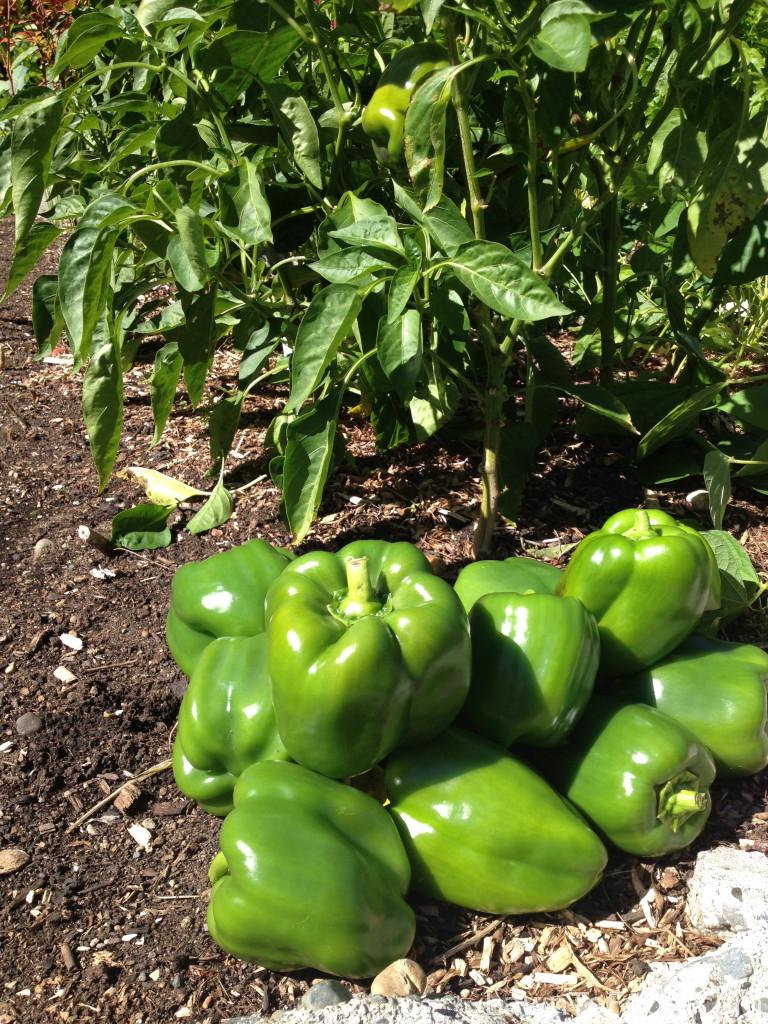 We've also gathered up about 2 gallons of local hazelnuts from an abandoned orchard. These little gems are perfect for winter snacking, after we put them through the dehydrator to reduce their moisture content.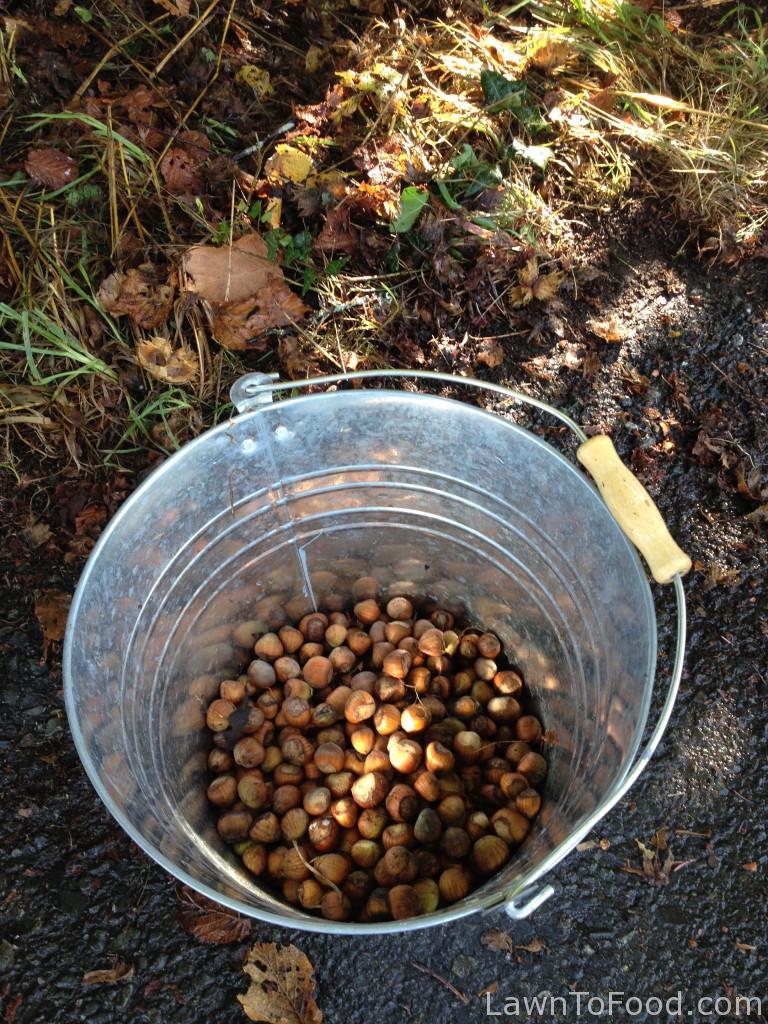 To preserve and prolong the harvest season for our salad greens, I built an easy A-frame. Old shower doors are supported by triangles made out of 2×2's, which are embedded in the soil for stability.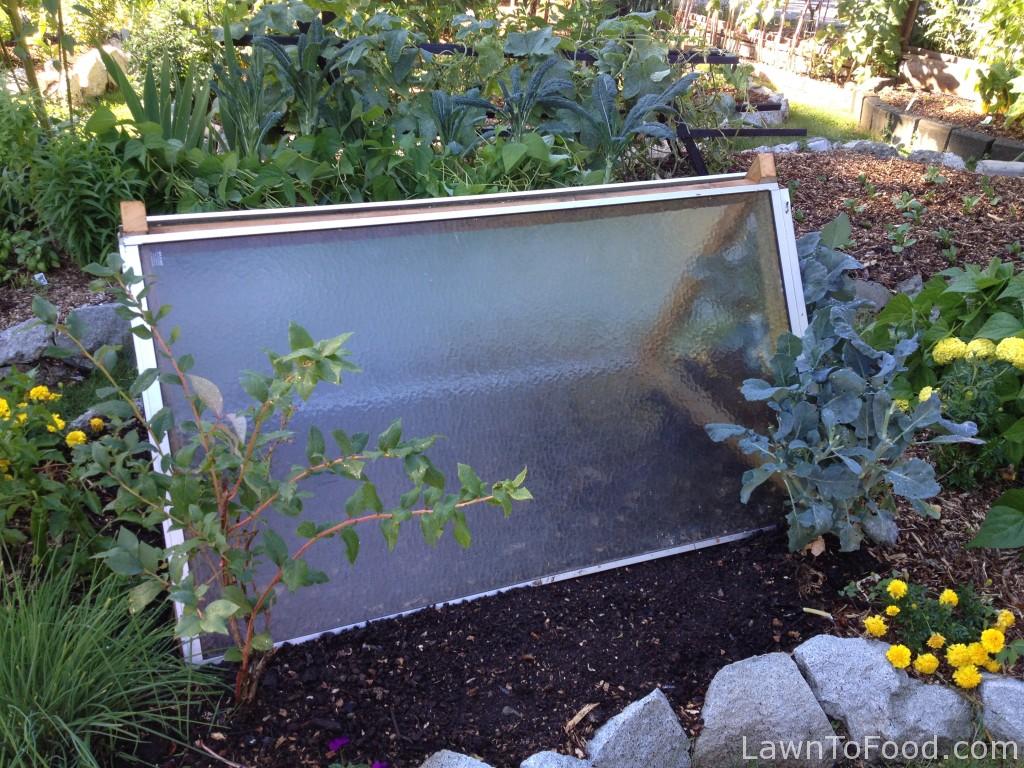 The lettuce mesclun blend won't grow much once the cold weather sets in, but with some protection from frost and snow, plants will be available all winter long for us to munch on. For more warmth, I'll cover the A-frame ends with glass or wood.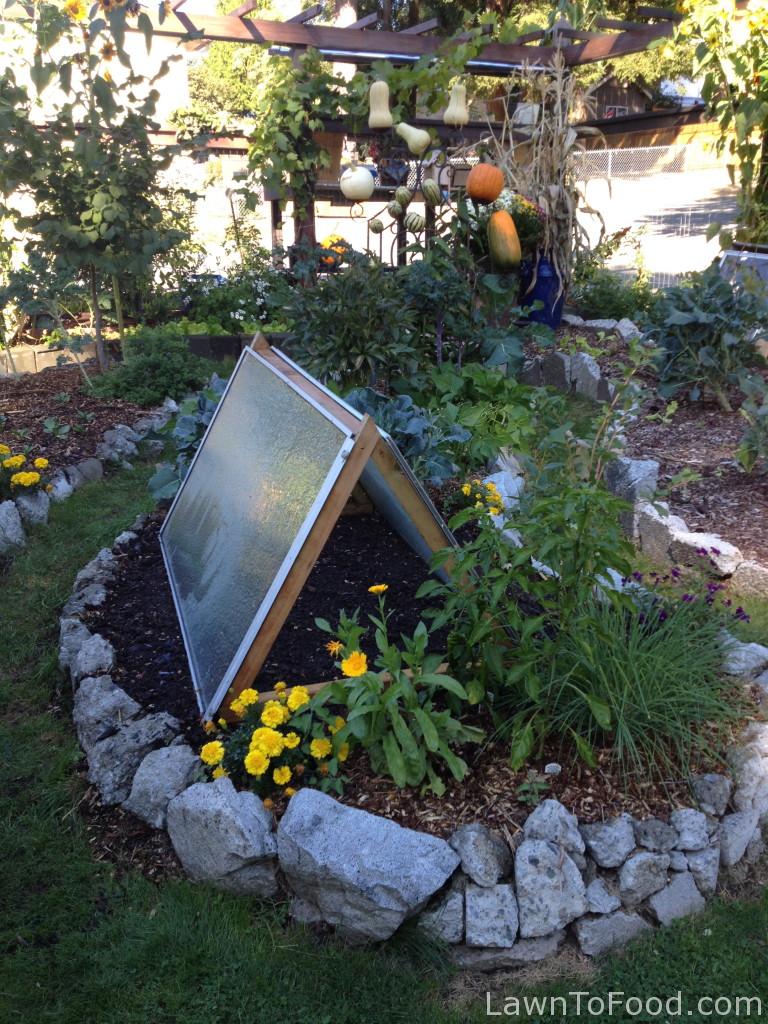 I appreciate all that the garden has given us this year. Plenty of food, flowers and many new friendships through the farmstand. I look forward to the changing seasons and the continued beauty, that gardening brings to our lives. Many Thanks.