Lynda Smith (Fraser) was born in Vancouver, married in Nanaimo, and raised three children in Lillooet, BC. Lillooet has ideal conditions for gardening, and that is where she started her passion for growing food. In that close knit community, she learned the art of home preserving, food storage, emergency preparedness and how to daily feed her family on a minimal budget.
Lynda spent 12 years preparing meals in the Dietary Department of Lillooet District Hospital and also spent 3 years running the Noax Mountain Logging Camp kitchen. In 1997, she changed gears by apprenticing, and then working as a riding instructor/reining horse trainer. Lynda ran her own business, Mane Stream Reining, for over 20 years, earning HCBC Coach of Year accolades in 2001.
Lynda and her husband, Dave, relocated to Comox in 2012. At that time, she left the horse industry and started transforming their 1/4 acre property from Lawn to Food production. Lynda was a regular speaker at horticultural events, garden clubs, facilitated cooking classes and hosted garden tours at their Comox property. She also set up the Lawn to Food Urban Farmstand in 2014 to sell their excess garden produce to the neighbourhood.
Using her cooking experience, Lynda supplemented the Farmstand with baking, home preserves as well as creative artwork and simple plant-based soaps. Her Farmstand business increased drastically in 2016 after Lynda competed on the Food Network's Chopped Canada, where she was able to share her "Grow Food!" message to a national audience.
In the summer of 2021, Lynda & Dave sold their Comox home and relocated off of Vancouver Island to Coquitlam, BC. The move has enabled them to be closer to their children, and most of their grandchildren. In Coquitlam they are undertaking a joint house renovation venture with their daughter and her family.
Lynda has grand plans for transforming this city lot from Lawn to Food production in the coming years. Stay tuned for blog posts about gardening, feeding her family frugally, painting projects, soap making, seasonal decorating with plenty of crafty recycling/upcycling inspiration!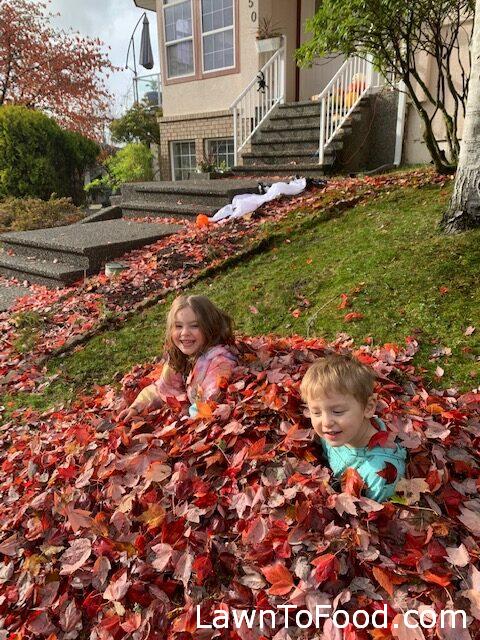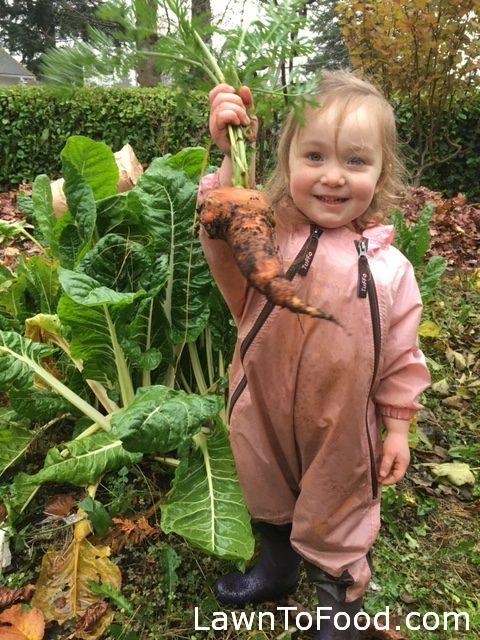 You can contact Lynda at lynda@lawntofood.com