Continuing with my goal of spending 1 1/2 hours 3 times per week in the garden, I chose another plot to work on today. This area includes a row of June bearing raspberries along the frontyard fence and a young fig tree. My planting goal was to remove the weeds, add lime and organic fertilizers to the soil, put in 6 summer cabbage seedlings and plant some spinach seeds.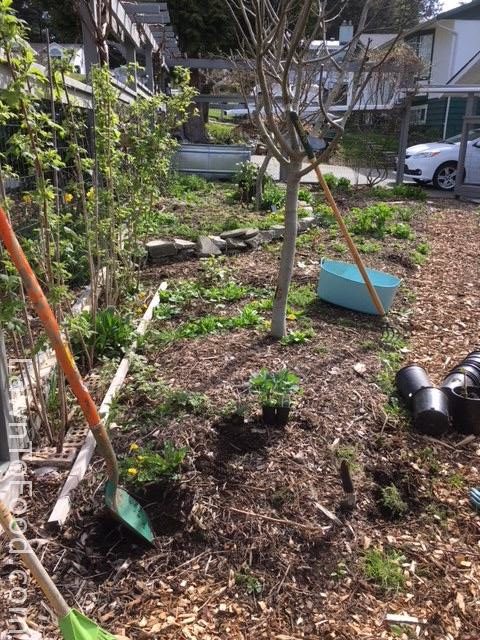 The first thing that I noticed as I started to dig out the weeds, was that there were several raspberries shoots starting to grow in the area. I thought I might as well pot them up, to either sell at my Lawn to Food Urban Farmstand or to take them to Port Coquitlam to start my granddaughter, SweetPea Annaleigh, a raspberry patch of her very own.
I ended up with 10 pots of young raspberry starts. The short plants won't produce many raspberries this year but they will be fruitful next June, once they get established in their new home.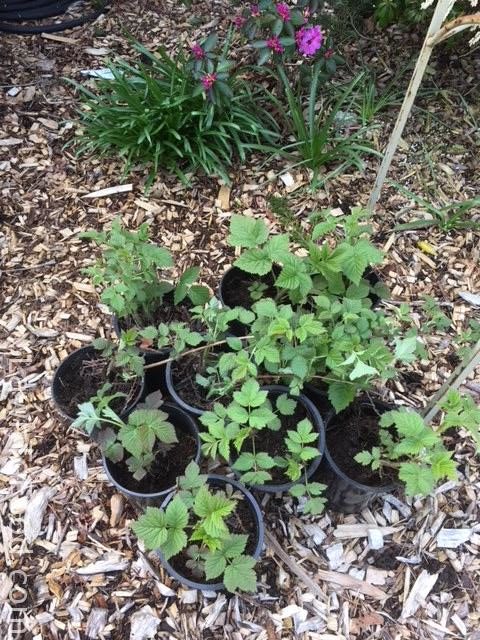 When the raspberries sprouts and weeds were removed, I sprinkled a 500 ml  container of agricultural lime and a 500 ml container of Gaia organic all-purpose fertilizer on the exposed soil. I lightly raked it in before planting my 6 cabbage seedlings. The seedlings looked a bit root bound in their little black container, which means I should have done this job weeks ago. I'll keep an eye on them for proper growth but if they aren't progressing in two weeks or so, I'll pull them out and put in something else that will thrive.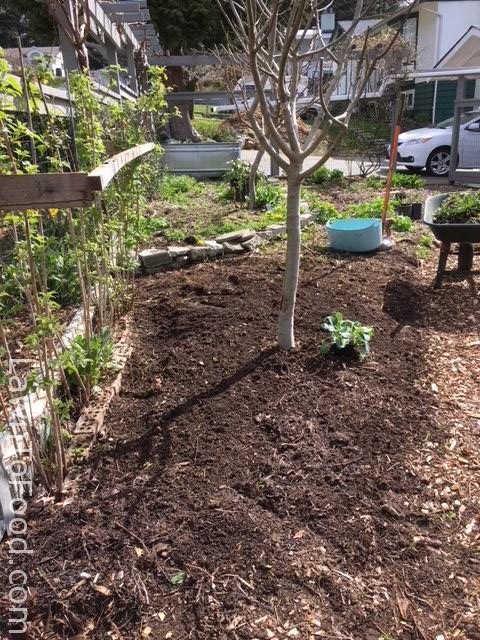 I mulched around each cabbage seedling with a generous layer of grass clippings. It may look like a lot now but within a few weeks it'll decompose, release nitrogen into the soil and become a thin, dried layer that will block most weeds.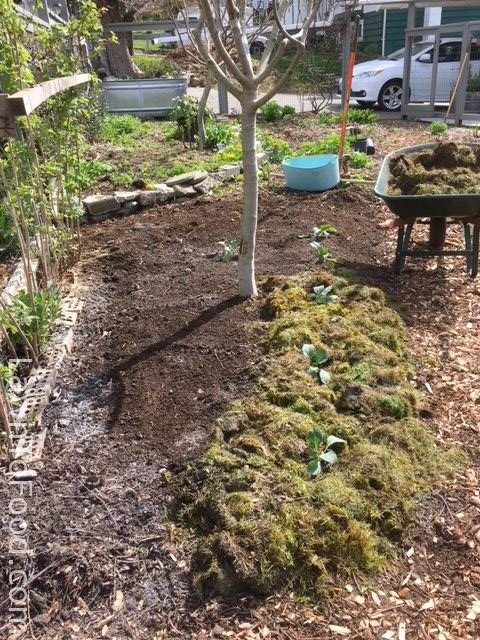 To ward off cutworms that might be lurking in my soil, I wrapped a half of a toilet paper roll around the base of each seedling. I cut open the toilet paper roll so that it was easy to wrap around the stalk without damaging the cabbage leaves by forcing them through the tube. About 2″ of toilet paper tube is in the soil and 1″ is above the soil. Once the toilet paper roll starts to disintegrate, the cabbage stalk will be thicker so the cutworms won't be able to curl around it and cause damage.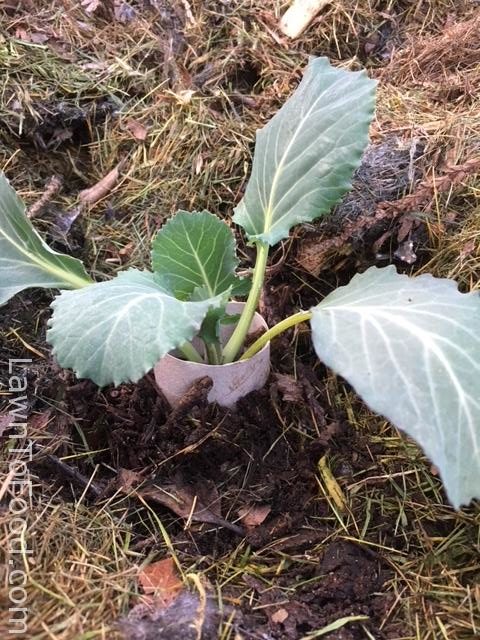 I added a new wood chip pathway along the raspberries for walking on. The wood chips will also keep weeds at bay and help keep the soil moist during dry periods. Between the wood chip pathway and the grass clipping mulch, I direct sowed some spinach seeds on the exposed soil.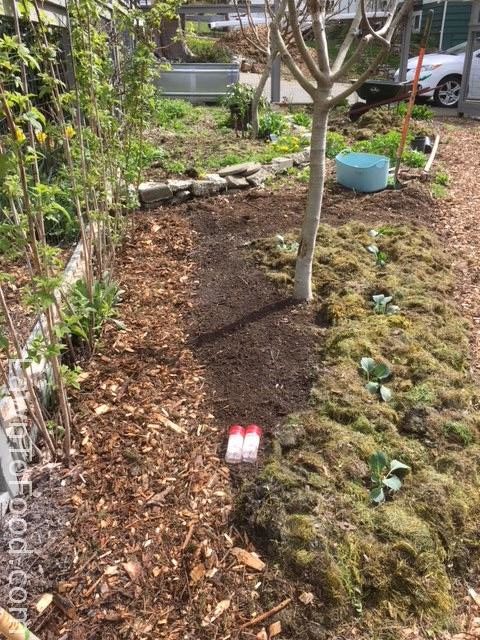 I like to use empty spice containers to hold spinach and lettuce seeds. Whenever I have packages of seeds with just a small amount left in them, I add the seeds to the appropriate container. The small holes in the spice jar lids make it easy to sprinkle  spinach and lettuces in small patches. I do this at two week intervals to keep a consistent supply of salad greens growing through out the season.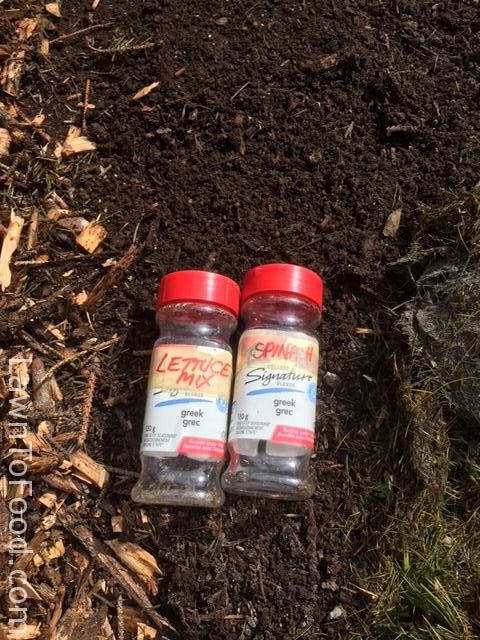 I watered the newly planted plot throughly and continued on with my day 🙂