In July, I wrote a blog post about filling empty garden space after harvesting our garlic crop. You can read that blog post here … More Potatoes?
These are my updated photos of those potatoes patches. Quite recently, at the end of August, this potato patch was finally planted in the upper corner of our frontyard garden. The picture was taken on Oct. 5 and the plants have doubled in size since then. I have my fingers crossed that there will be enough sunlight and warm weather to harvest a crop from this patch.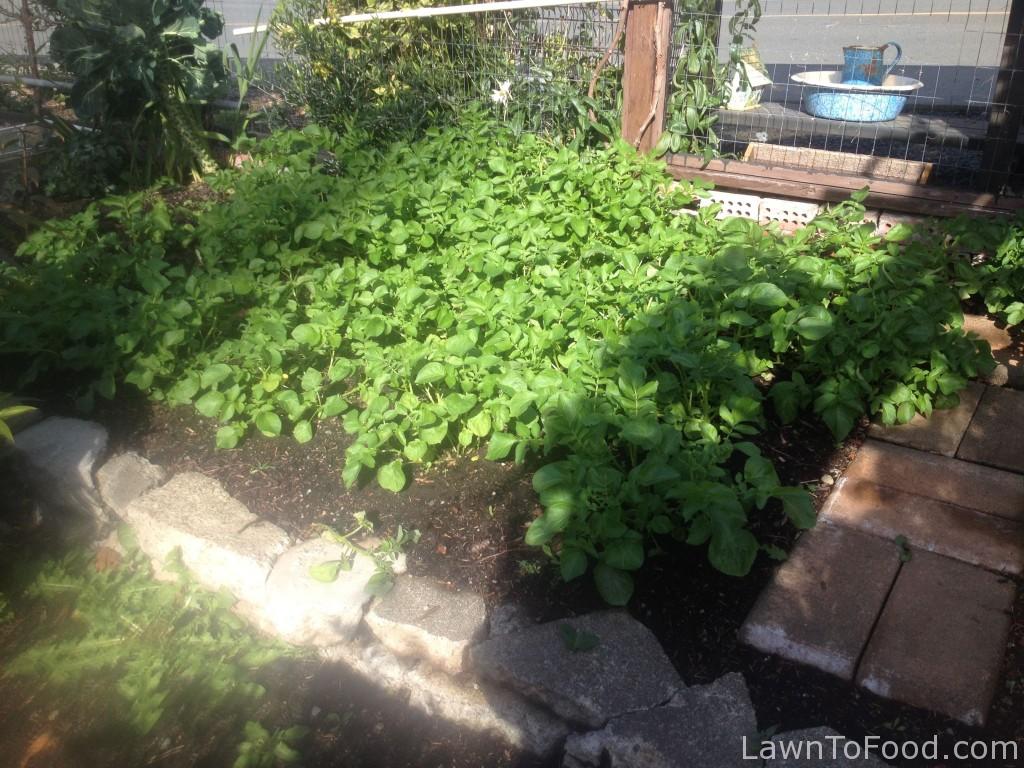 This second potato patch that I planted is in our backyard (Pictured Oct.5). It has been growing really well and is almost ready to harvest. Hubby used aged wood chips to mound around the plants, which has helped to keep sunlight off of the baby potaotoes and suppressed weeds.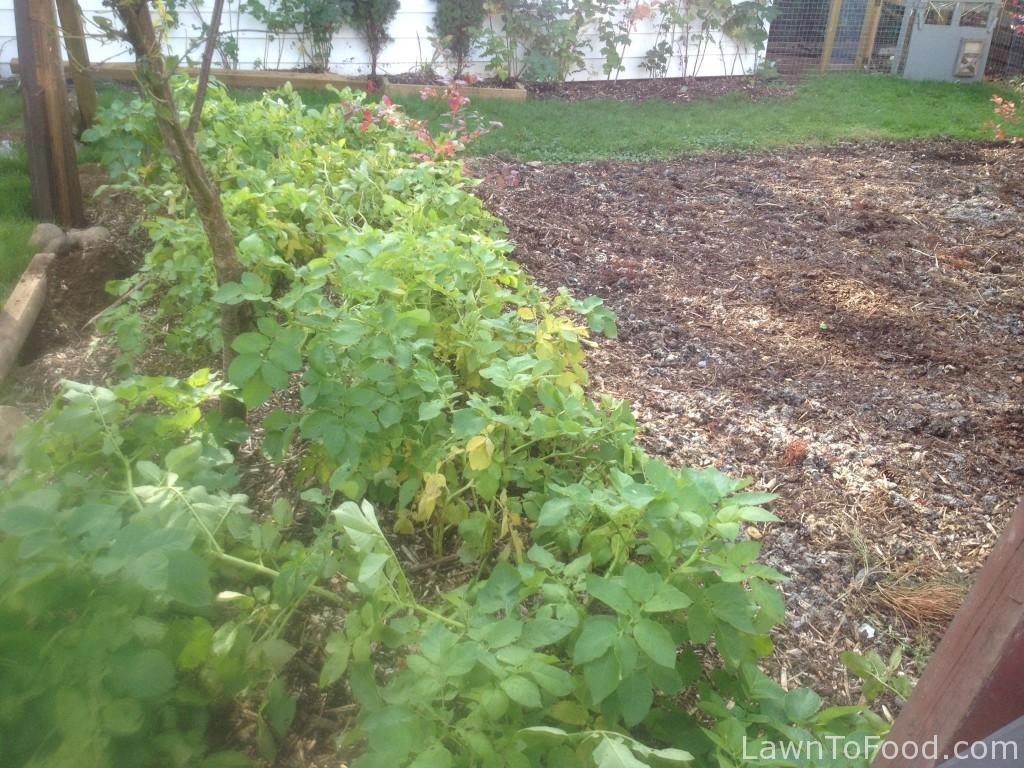 The first potato patch that I planted in July, was in our frontyard garden. The sprouting spuds were placed about a foot apart in an empty garlic bed, near some sunflowers and strawberries. I recorded that I planted 13 sprouting organic potatoes in this area.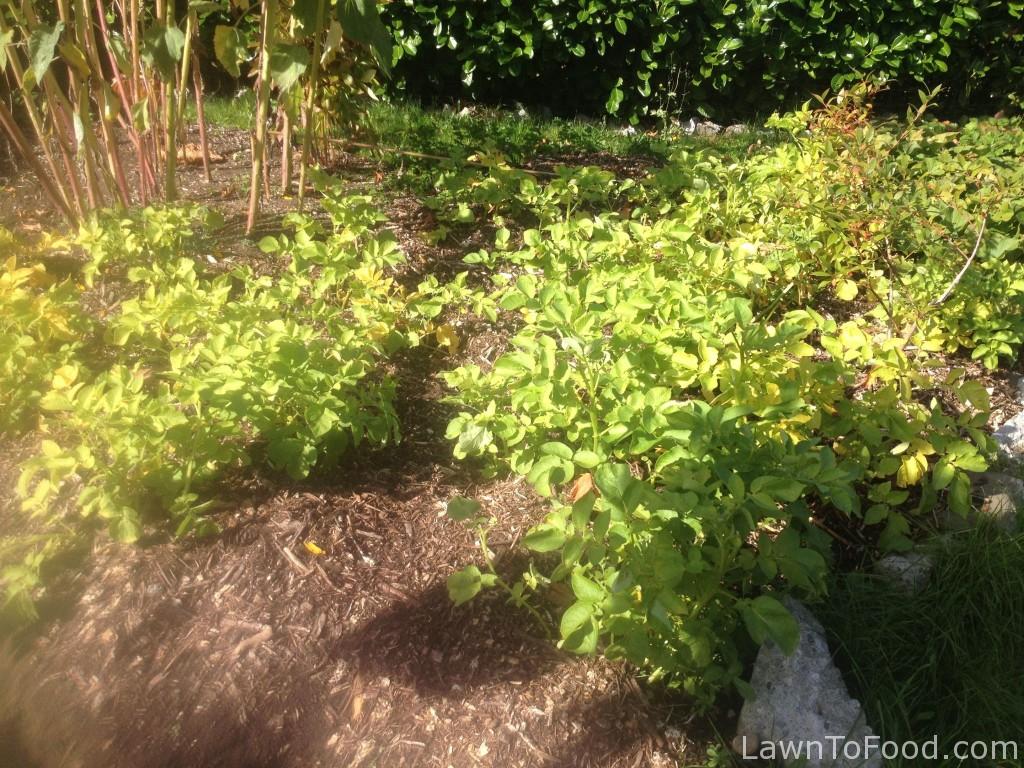 Yesterday, about 12 weeks after planting, we harvested this patch. We knew that it was ready to dig up because the plants had turned yellow and started to fall over. Firstly, the wood chip mulch was raked off. We moved it to a different area, where it was used to build a patchway for next year's garden design. It's important not to mix in too much wood chip mulch with the garden soil, as it robs plants of nitrogen when decomposing.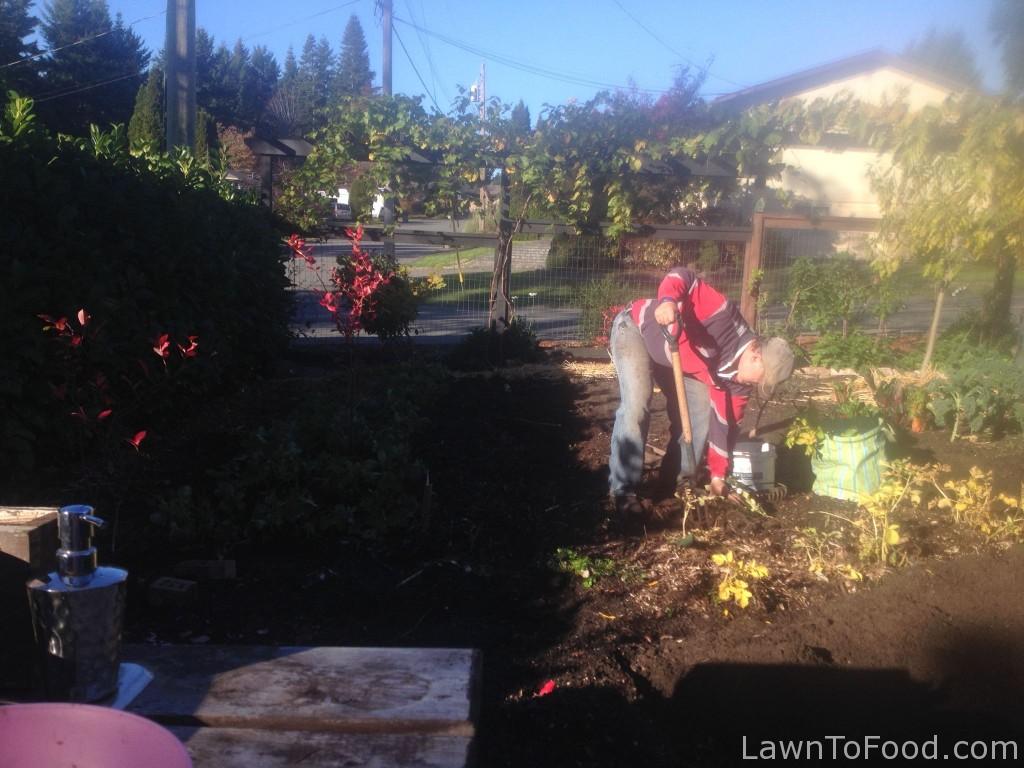 This is a picture of Hubby harvesting the spuds yesterday with a garden fork. The 13 potatoes that I planted, produced 6 times their original weight in new potatoes. The yield was not as large as our spring/summer potato crops, but certainly worth the little bit of effort and space that they used. I am very impressed with this little patch and we are looking forward to harvest the 2 other plots that are still growing in our Comox mild weather.