Today, I want to share with you some information that I have gathered and used when planning my gardens. Firstly, instead of drawing, erasing and re-drawing as I organize crops for the coming season, I've made a master. With my master drawing (on cardstock) I can make cut outs of main crop labels and move them around easily. Once I have the main crops set, and their accompanying plantings, I'll take a picture of it for my 2021 growing guide. This method has saved me a lot of time and paper 🙂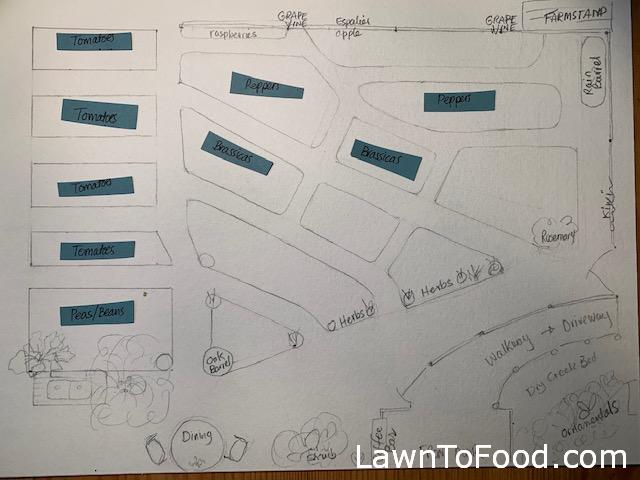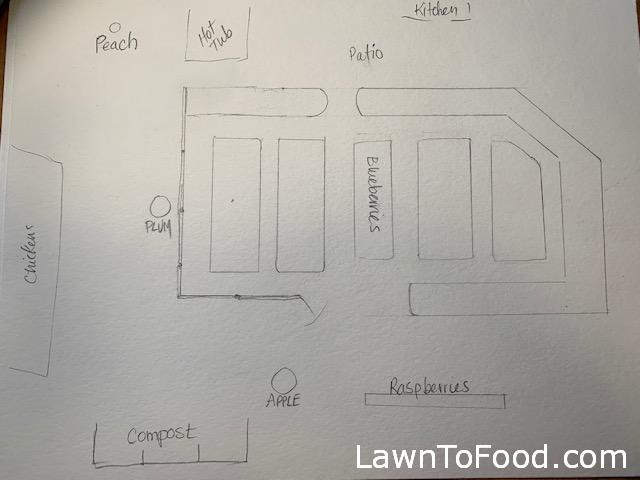 I've mentioned in other blog posts about succession planting, relay planting, interplanting, intercropping, companion planting and so on. I'll attempt to clarify a few of those terms in this piece, however some of the terms can have dual meaning and be interchangable. Just go with the flow and no matter which term you use, our ultimate goal is to have a continual harvest, have no bare soil, increase crop yield, and efficiently use garden space and timing.
Succession planting typically means to plant the same crop at several intervals so the harvest will be continual. For example, a few lettuce seeds can be planted every Monday throughout the season.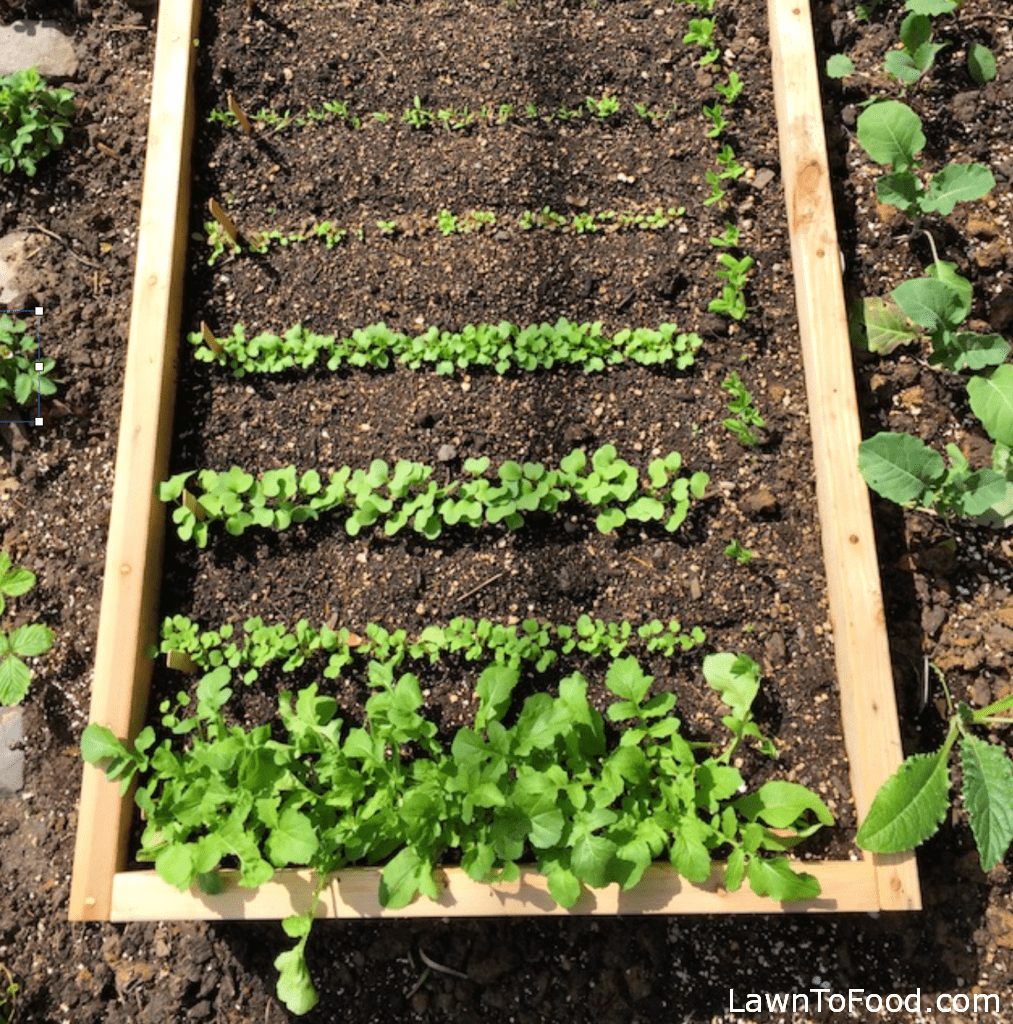 Relay planting can mean starting different crops in the same space. When the first crop is mature and harvested, then the already planted second crop can take over the space. A third crop can even be planted for a third harvest from the same garden space.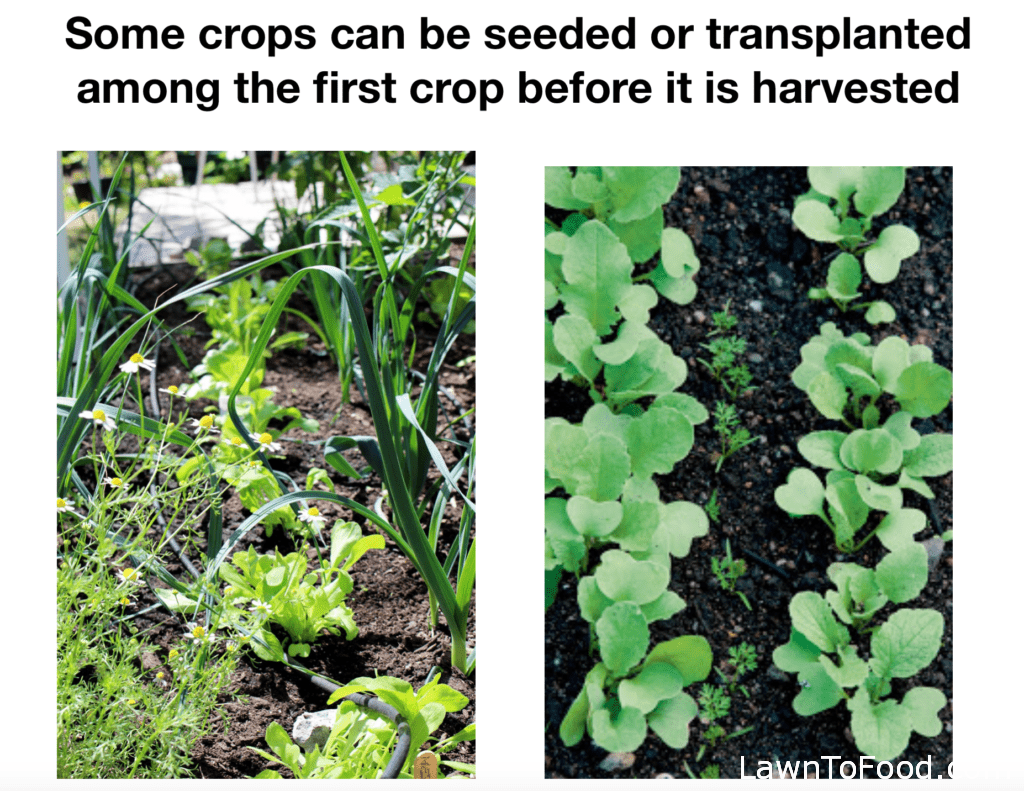 Here are some more relay and intercropping (shared space) planting possibilities.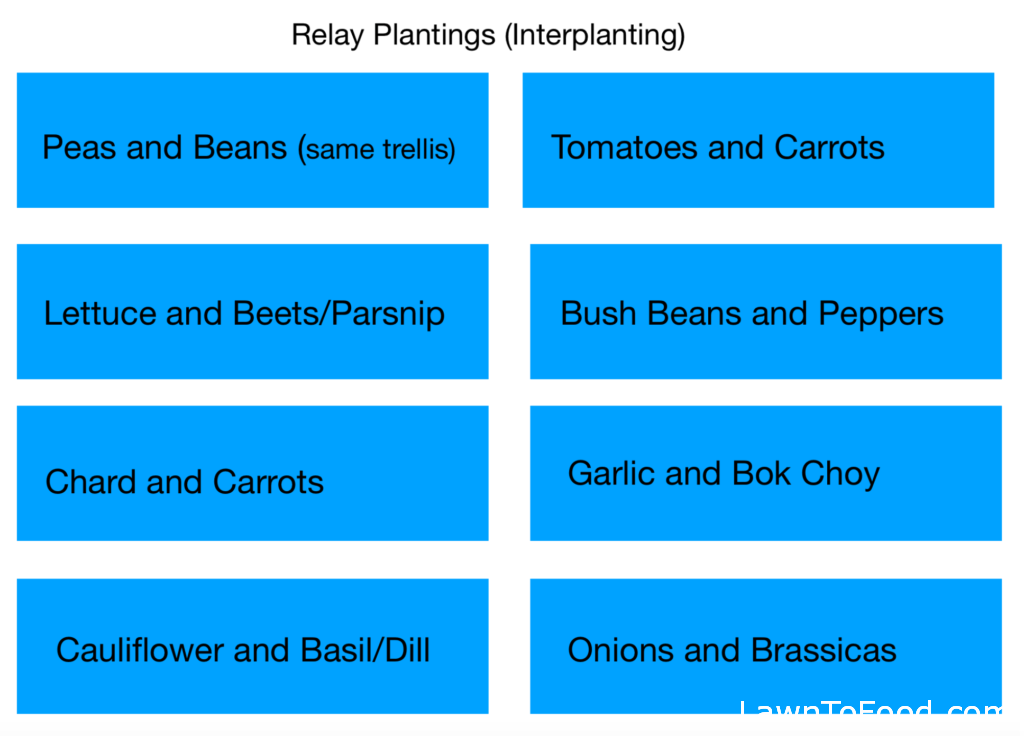 Here I had onions and carrots relaying in the same area. Once I harvested the sweet onions, I planted my winter kale and cabbage seedlings in the free space for a 3-way succession that season.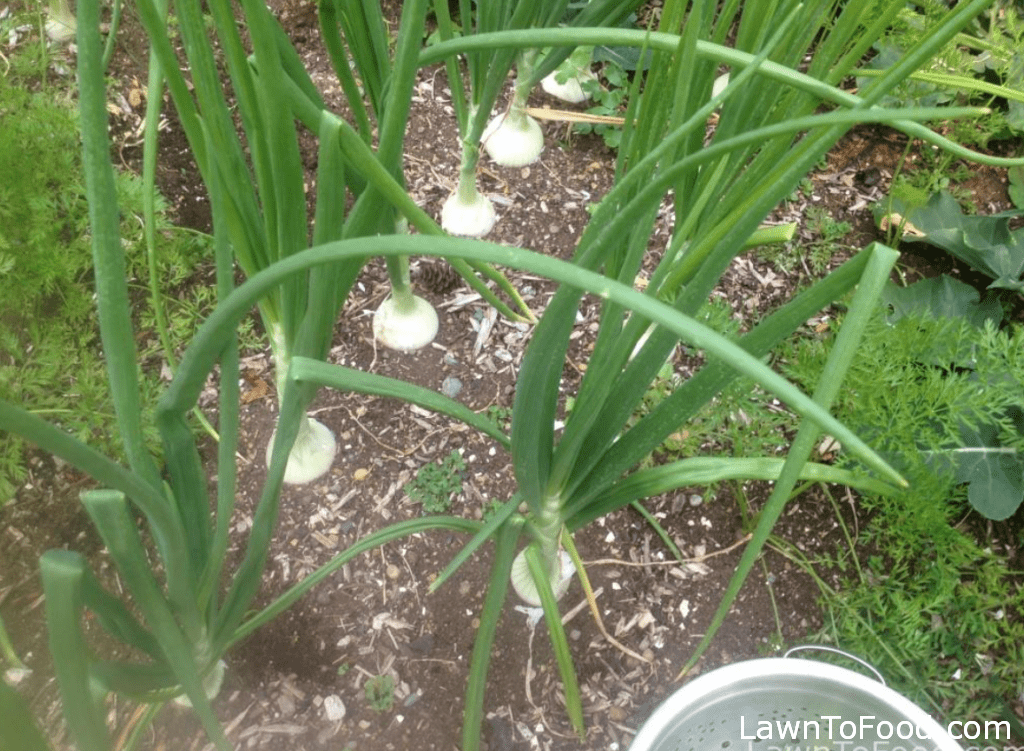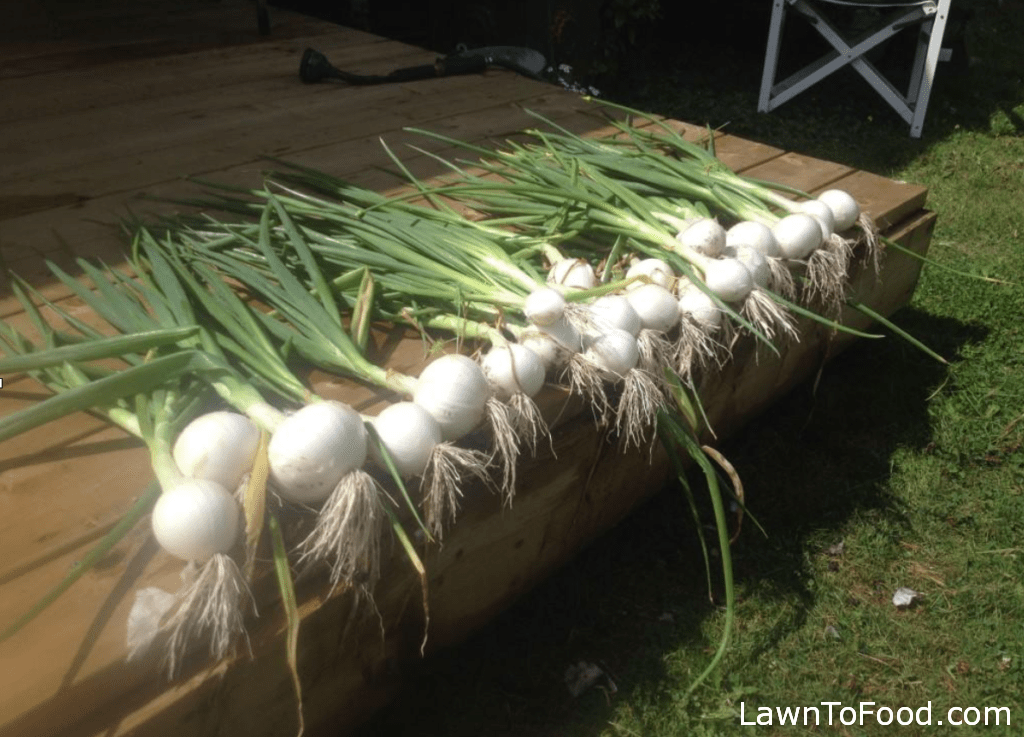 If we intend our gardens to produce two or three crops in the same areas then it is important to continually feed the soil. I do this year round without any strict schedule. When I have mulches or compost after a flip, I'll add it to the garden where I think it could use some help.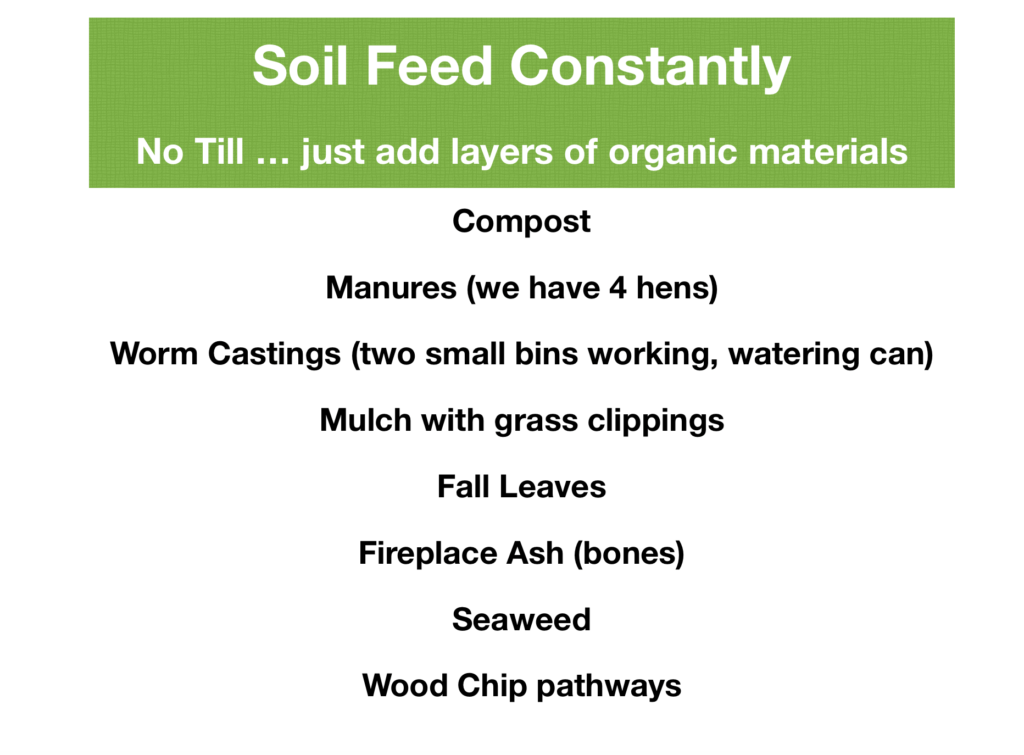 Occasionally, ok often, I plant too many seeds of a crop and then have a hard time consuming them all. This is how the Farmstand came to be because I started sharing my excess vegetables with the neighbourhood. It's best to only grow what you can reasonably eat and preserve, to prevent adding labour intensive food to your compost bin. It's never "wasted" but it is best to harvest often and not let things get over mature. Remember, your organic garden is probably not going to grow huge anything, unlike what is produced with chemical fertilizers for the grocery store. Pick and harvest when crops are young and tender.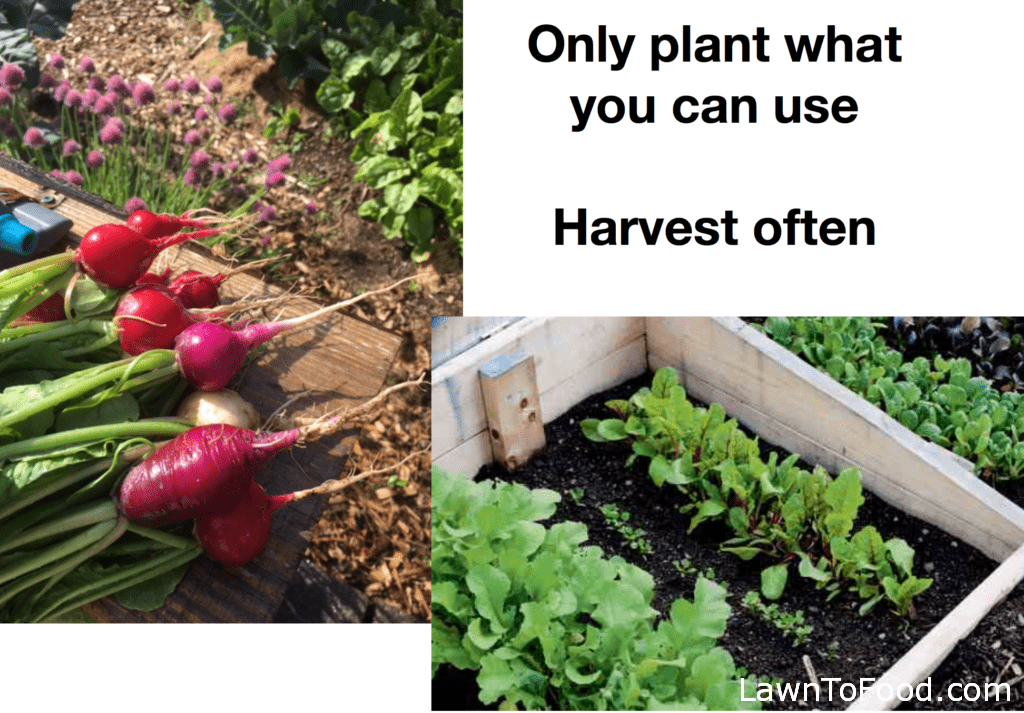 We daily graze through the garden to create our meals. A few potatoes stolen from just under the soil without harvesting the whole plant, 2 leaves of kale and few garlic scapes will make a lovely side dish.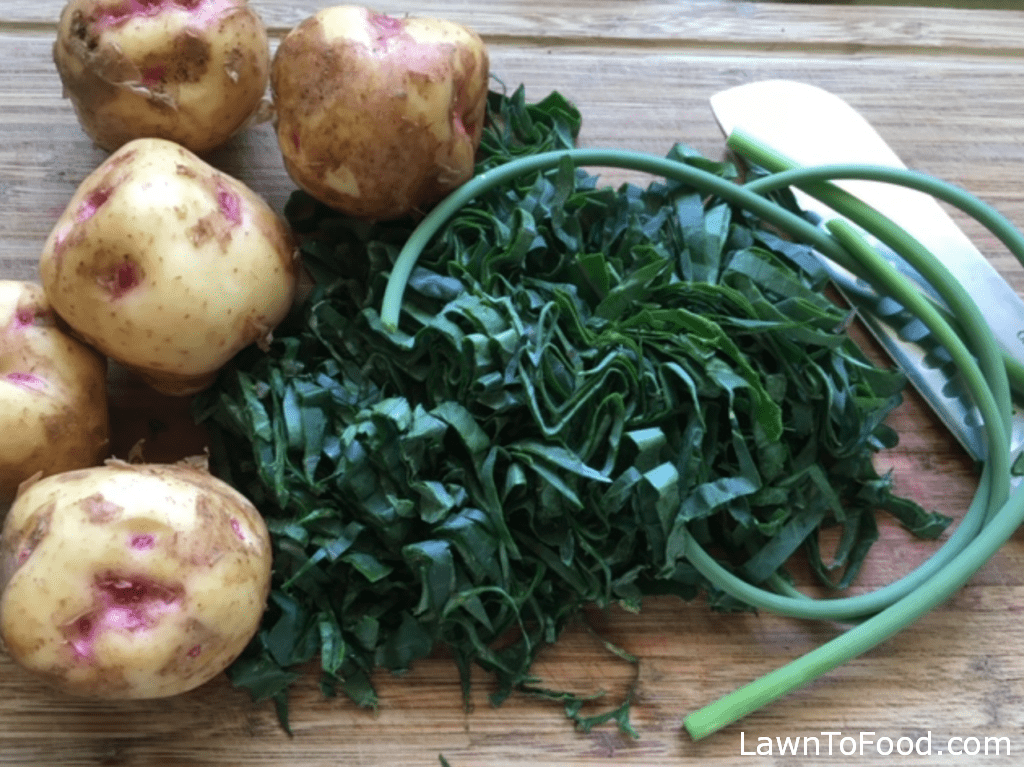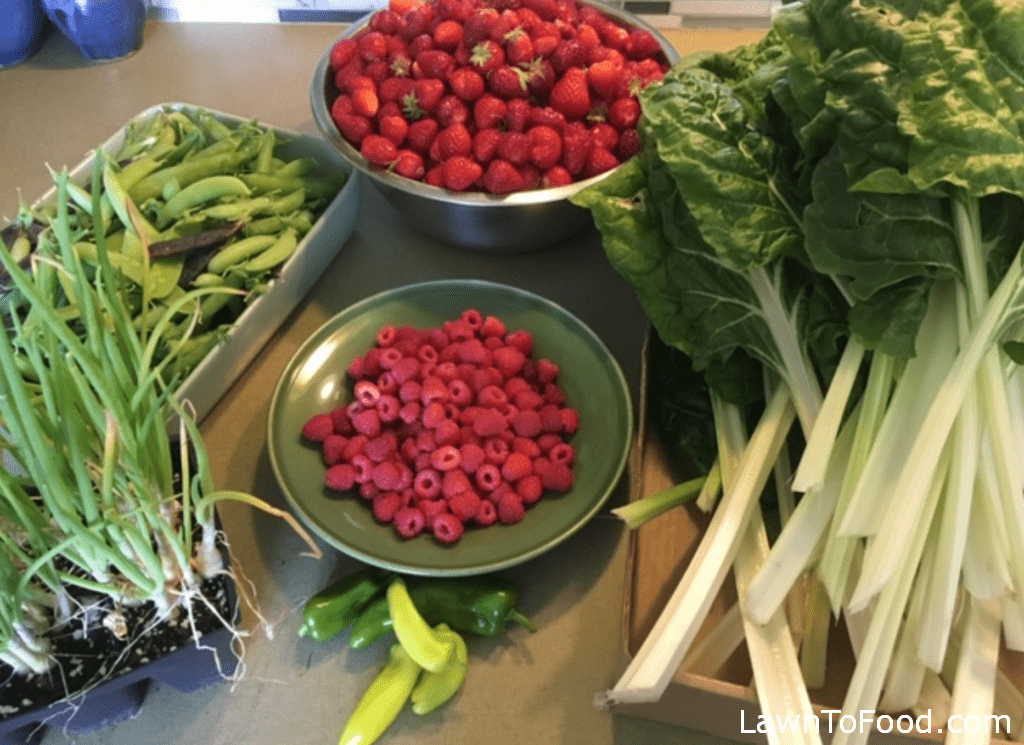 I feel it's also important to edit the garden often. Plucking out plants that are not thriving or not as productive, opens up space for new crops. We ate a lot of this spinach, I even froze some and the rest was about to flower and go to seed. I removed all of the useable spinach leaves and then planted two small pickling cucumber starts. Ideally, the cucumbers would have been older but it was still more time saving than direct sowing seeds.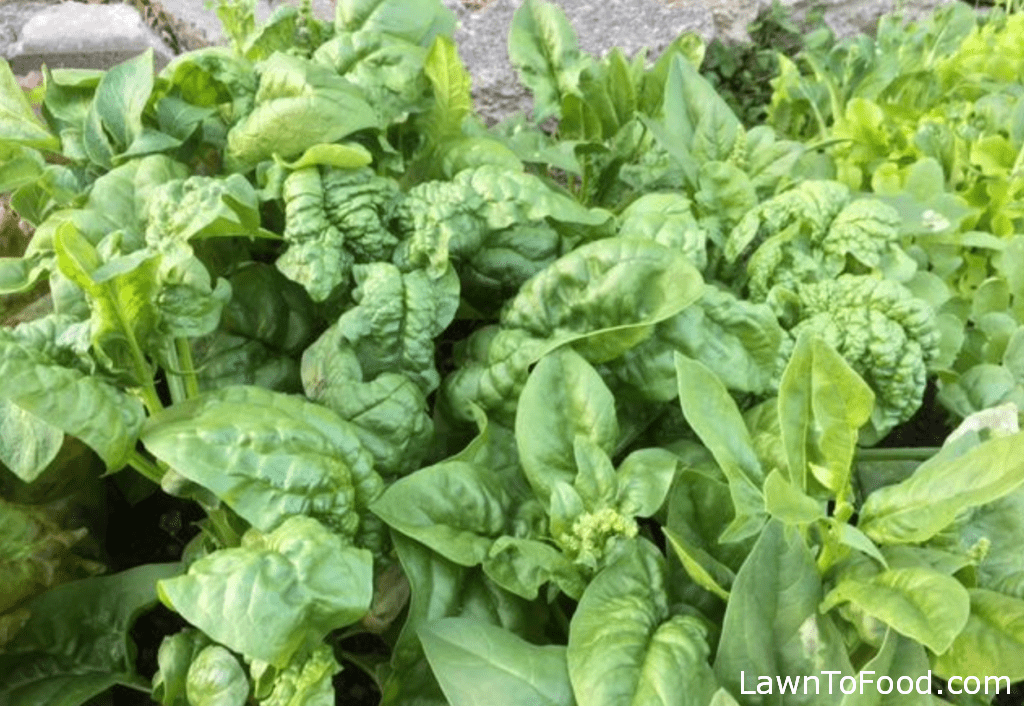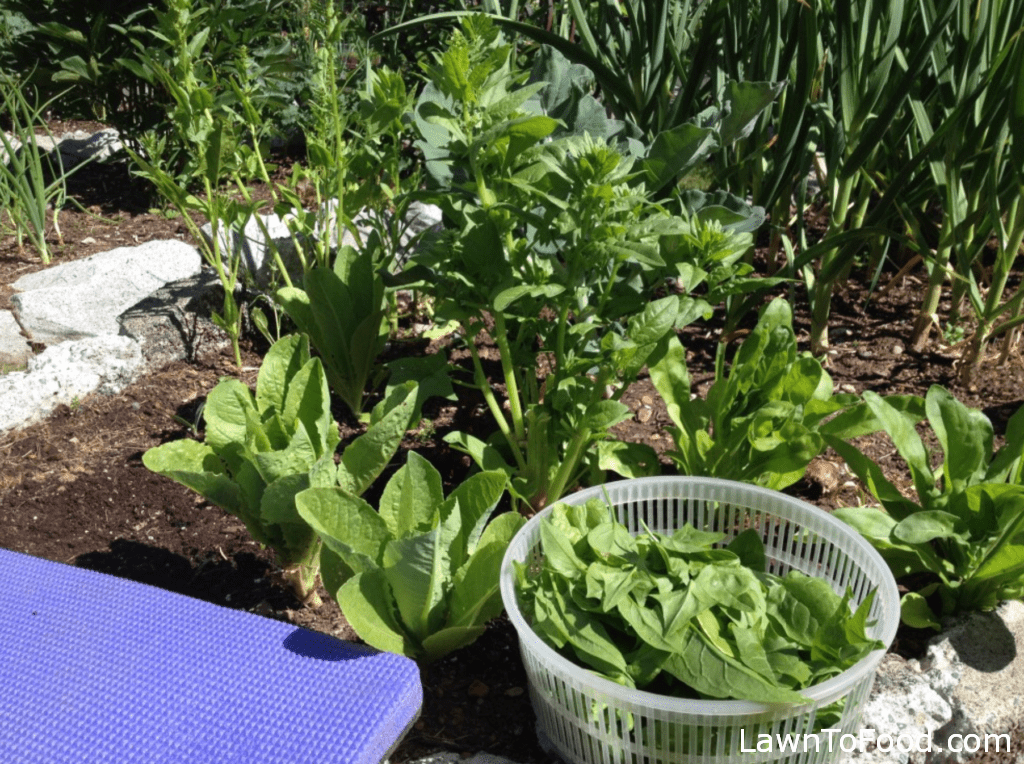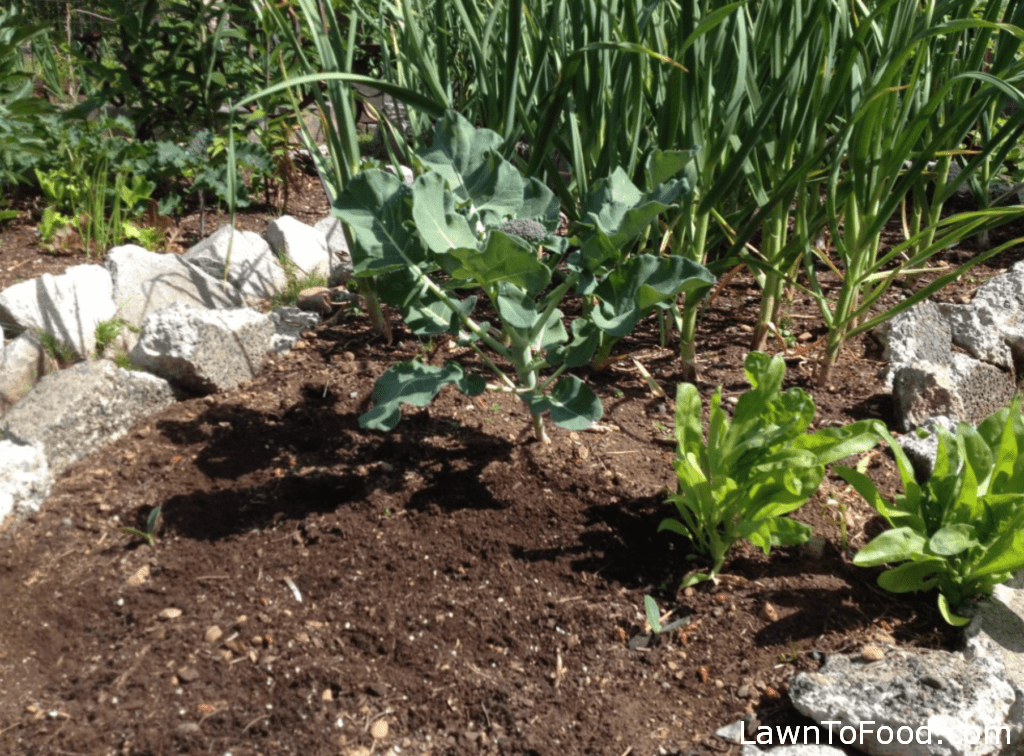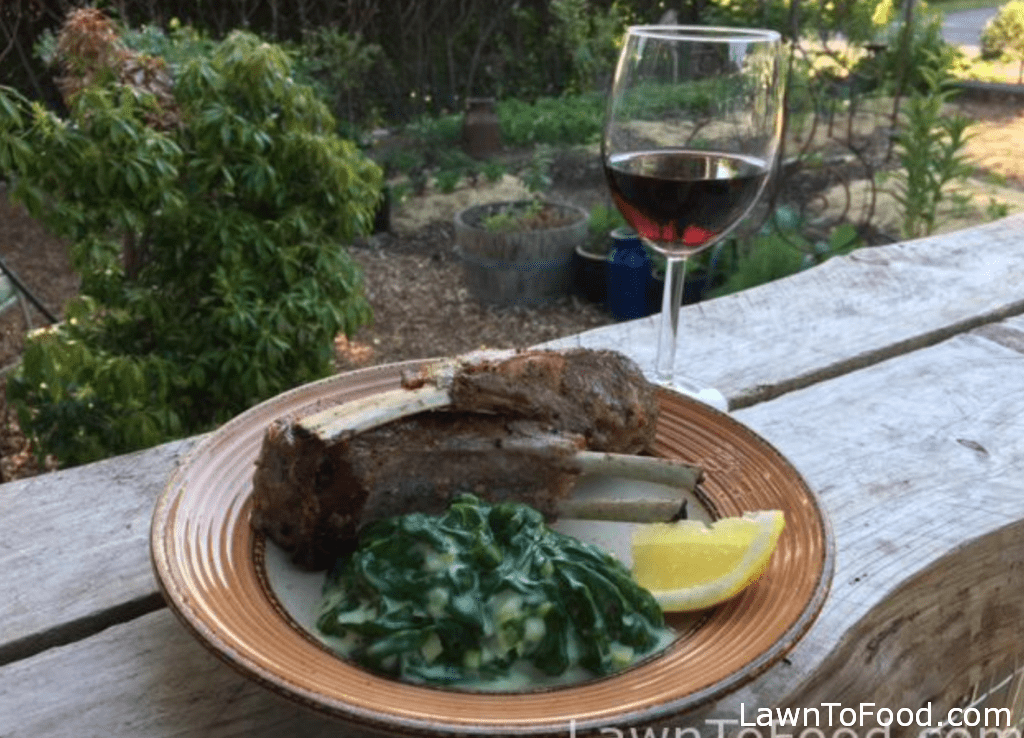 Speaking of spinach bolting, different varieties of a crop can make a difference. When you are starting spring seeds or fall and winter seeds. Check that your varieties are suited to what you are wanting. For example, some early potato varieties set only 6-8 tubers within 50 days and then those tubers will only get larger, not produce more potatoes. Other potato varieties need 120 days, and several hill ups to produce vast quantities. Below are hybrid varieties of Spinach that are grown for different reasons. You can tell that they are hybrids with the (F1) symbol. OP Open Pollinated varieties are needed if you intend to save true seeds for next season.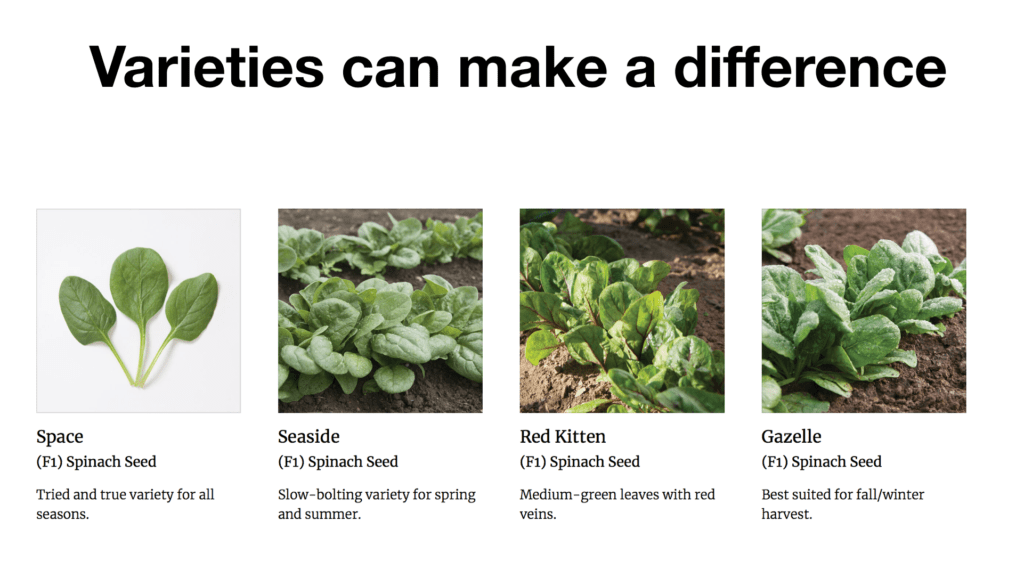 Different varieties that help with succession. One broccoli is ready in June and the other is an overwintering variety (Purple Sprouting) that is planted in the fall and ready to harvest in March.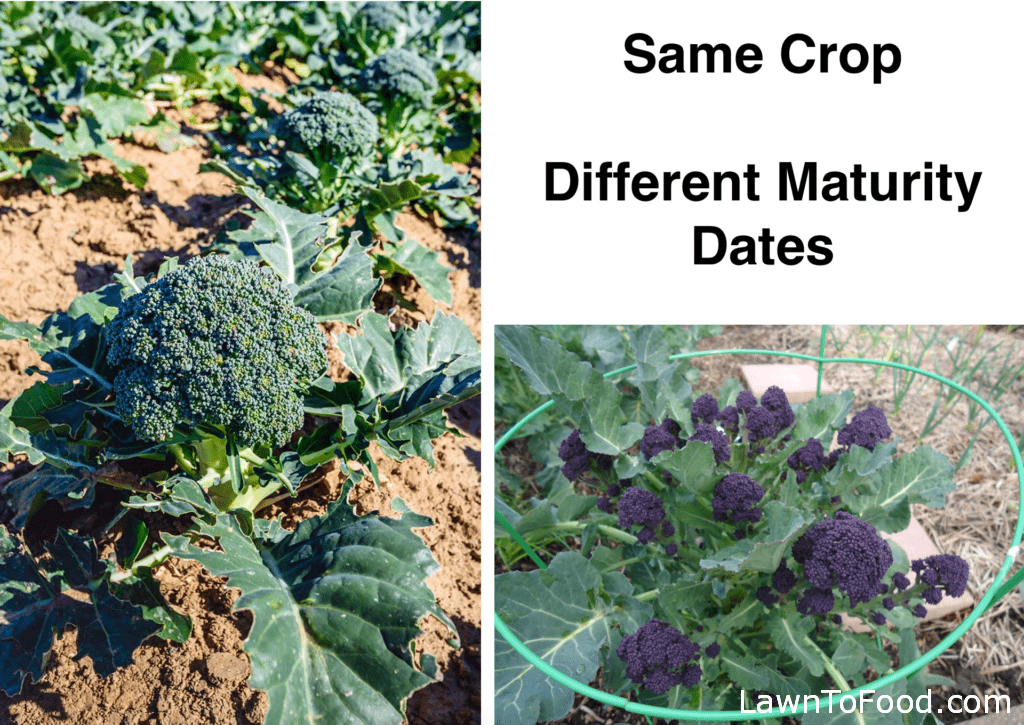 Seed starting is an on going process. Not only do I start many seeds through February and March but also during the late spring and summer months.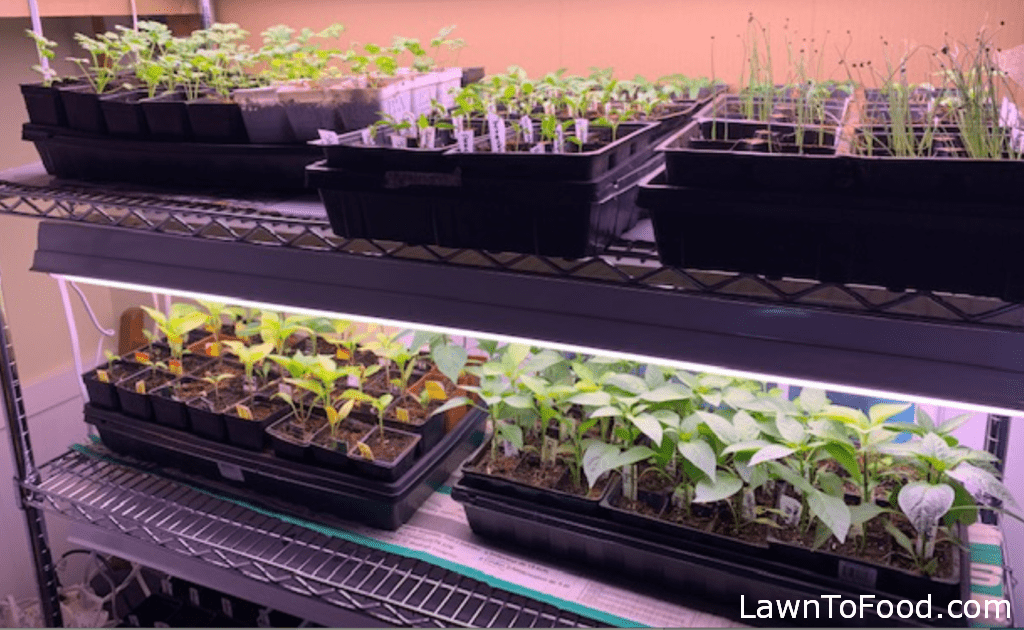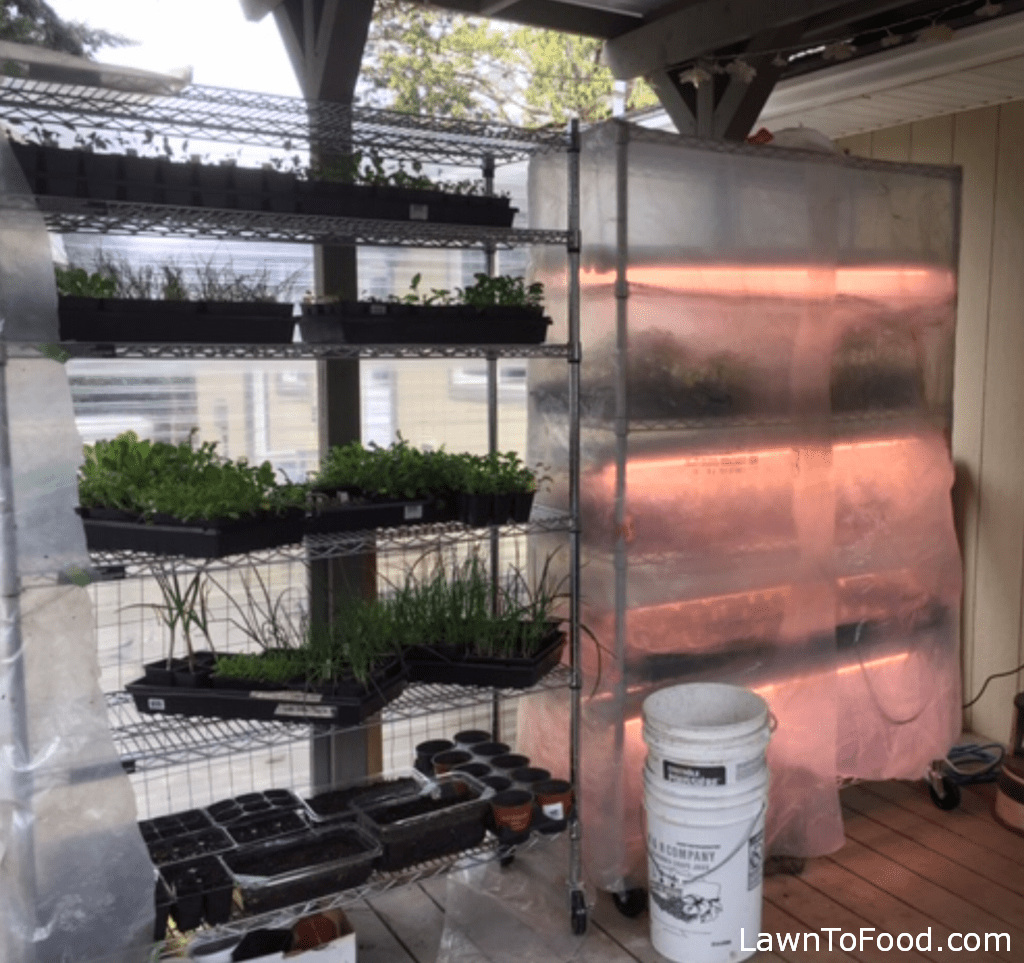 After I transplant seedlings into the garden, I immediately refill the pots and pods with more soil and different seeds. This keeps me diligent with my continual seeds starting aspirations and ensures that I will always have something ready to plug into any empty garden space that might arise.
Granny Smith doing my multi-tasking thing while seed starting. Paisley Daisy (4 months old) in my outdoor vegetable washing sink. She is simply too cute to not include in this blog post! Starting pumpkins and squash seeds in March 2017. I put them in a 2×6 frame under a pane of glass in a hot spot of the garden until the weather got warmer.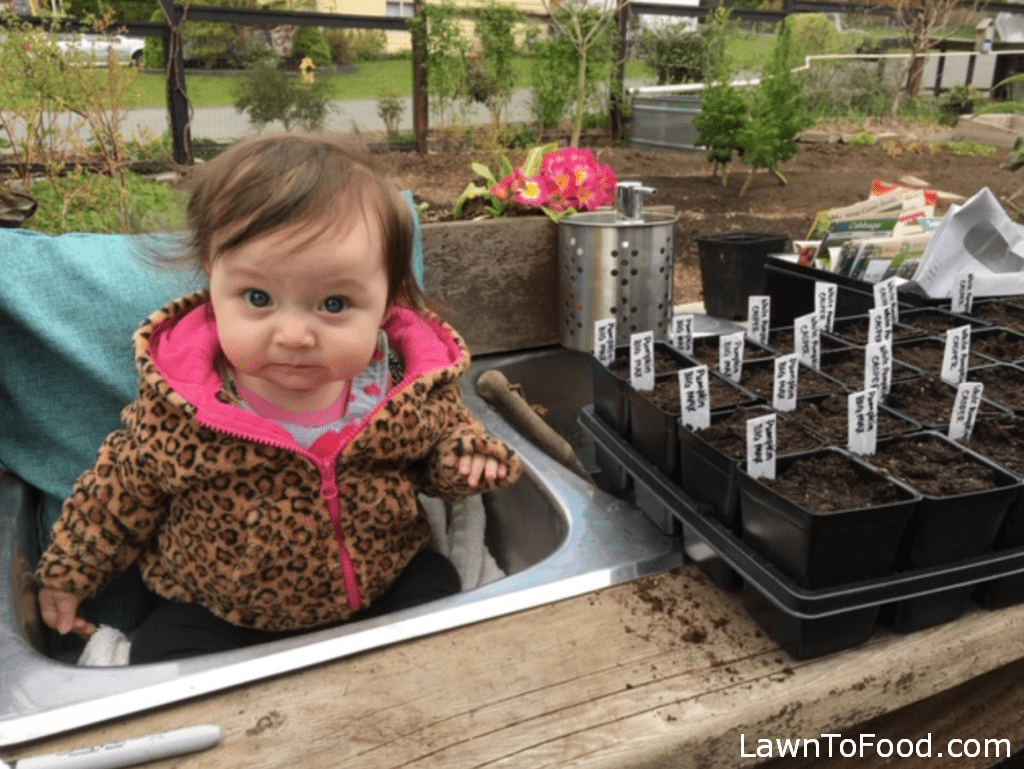 Leaving winter plantings in to grow, and allowing them to flower, provides early food for bees and other beneficials. The lower leaves can also still be consumed by us until spring crops are established. I didn't edit these plants out until I needed the space to transplant seedlings which kept the garden producing food for insects and humans.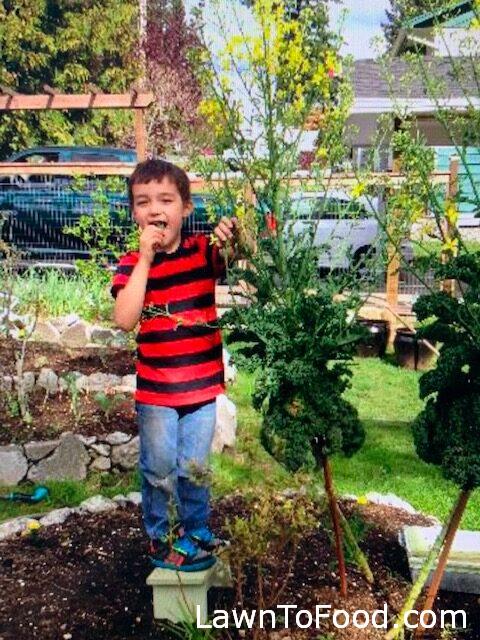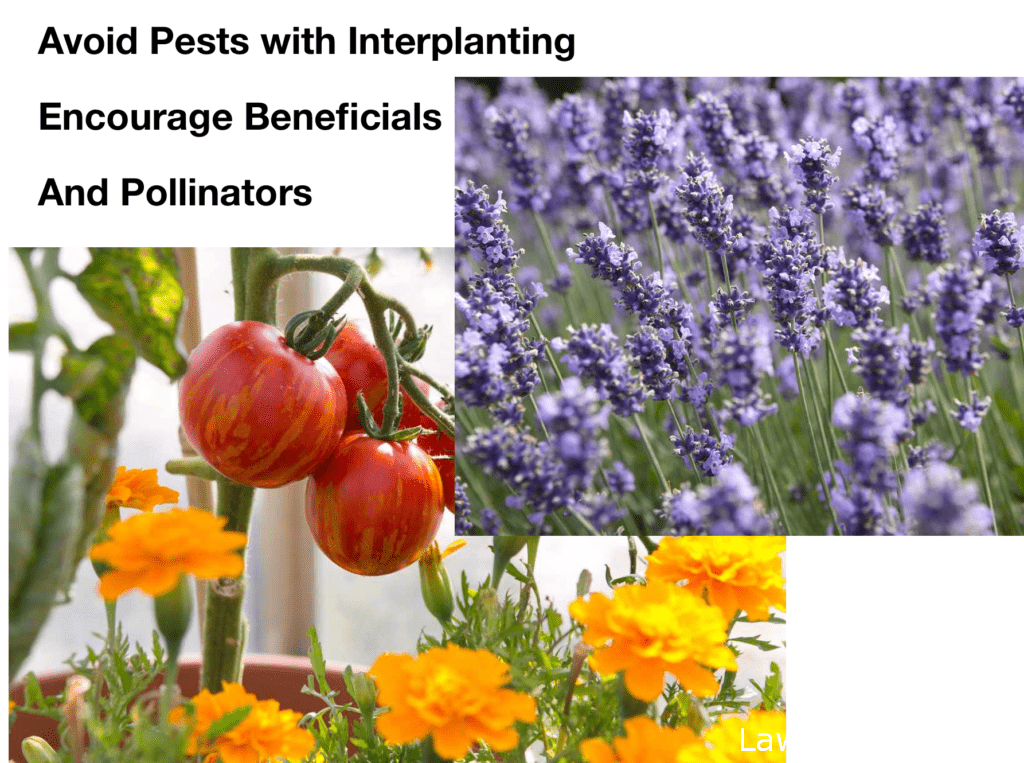 It's important to be aware of vernalization in the spring garden. Vernalization is the process of a plant going dormant in cold temperatures to prepare for flowering the following spring. Biennial plants like kale, carrots, and onions typically only produce vegetive growth in their first year so we rarely see them go to flower because we consume them. Unfortunately, if we grow or purchased seedlings that have been raised in a warm environment and then we place them outside and cold weather hits, they can think it's winter.
That cold snap can stop them from growing vegetation (1st phase of life) and switch them into seed production (2nd phase of life). It's a hazard of planting outside too early and not taking a enough care to harden off biennial seedlings when they come from a greenhouse. This happens to me from time to time when I get too eager to plant in the early spring. There are also many positives to vernalization such s fruit trees won't flower without a cold season and bulbs like garlic won't produce properly either.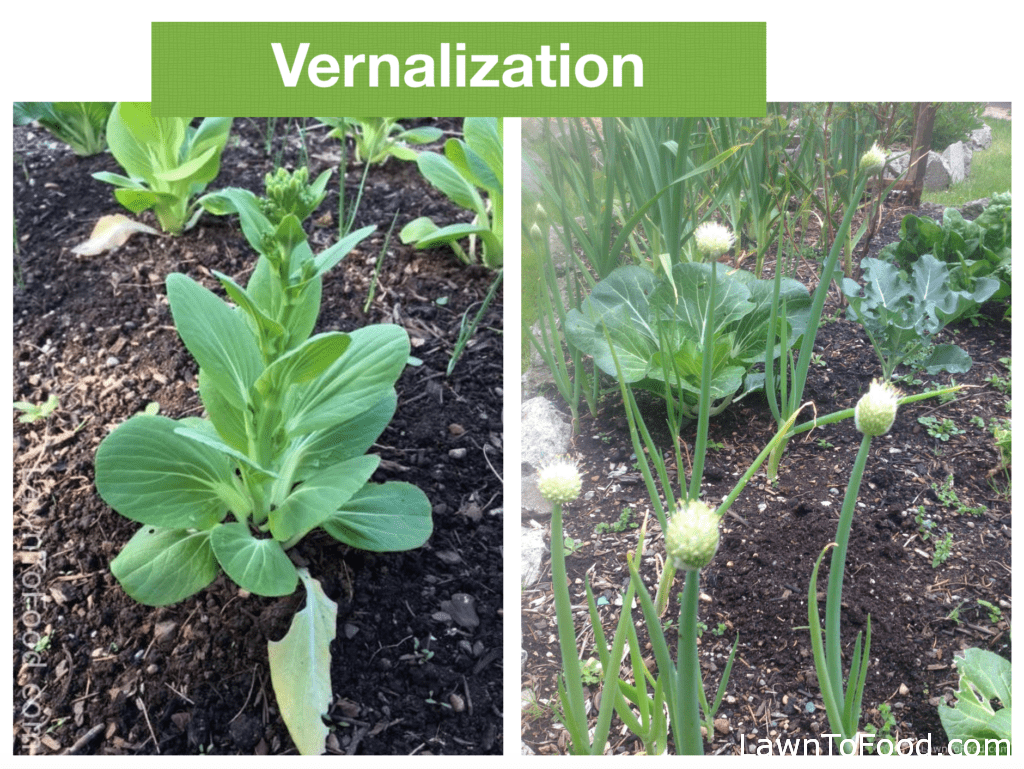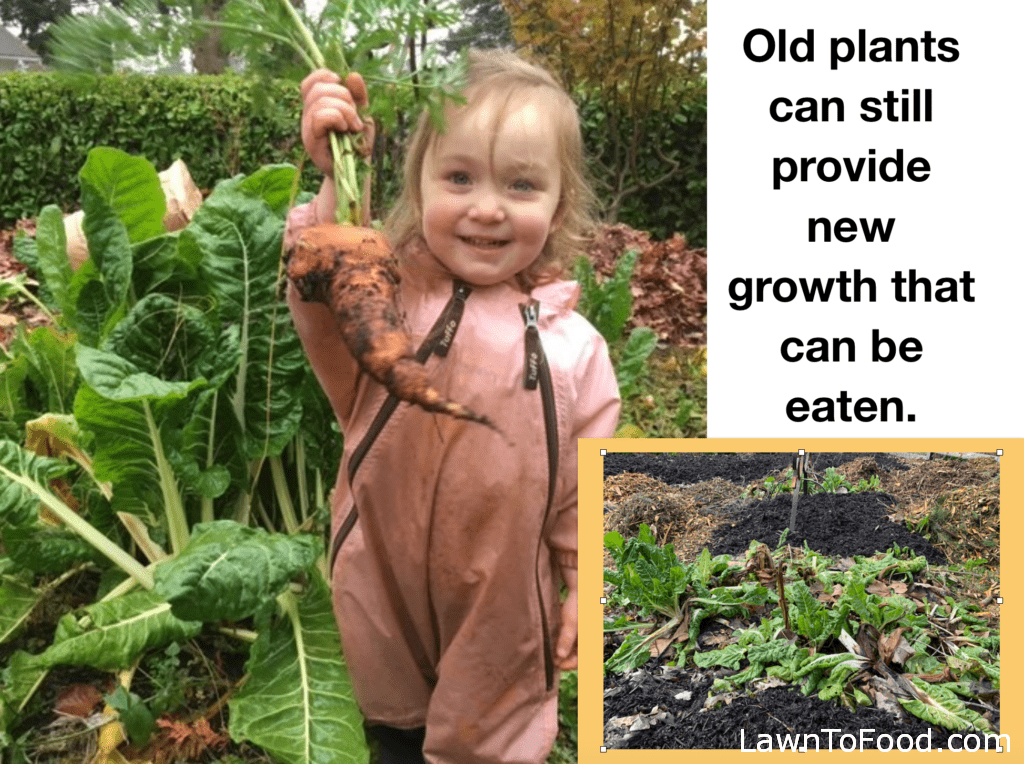 I'm excited to reconnect with all of you growers in 2021 and am wishing us all another bountiful summer! Cheers Lynda