I found a large cabbage hiding in the back of my spare fridge …
It was supposed to be made into cabbage rolls last October. Between my other fridge breaking down, and a vacation in California, this cabbage was completely forgotten. After peeling back a few layers of dried and darkened leaves, I revealed a perfectly good core to use for Borscht.
It's a cool day in mid-December so a hardy soup simmering on the stove will be welcome lunch and supper. This is also a great recipe to use up our pantry preserves that I made in the heat of summer.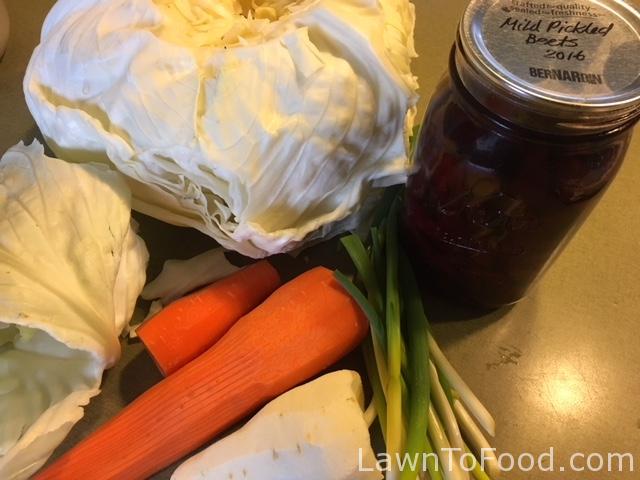 I also used up some fading green onions, half of a parsnip, and couple of carrots. From the pantry, I've grabbed a litre of pickled beets which will add the classic sweet and sour taste for Borscht.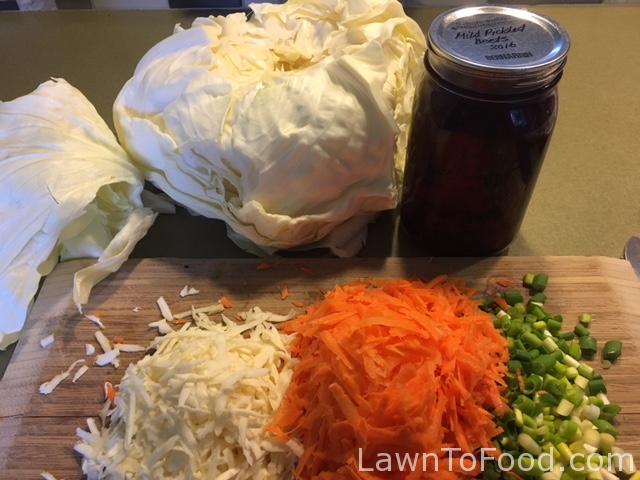 I prefer to use a hand-held grater for the root vegetables and simply shredded the cabbage with a large knife. Using a food processor would make the task faster, but then I'd have to clean the processor which is not my favourite job, especially for this small amount of food.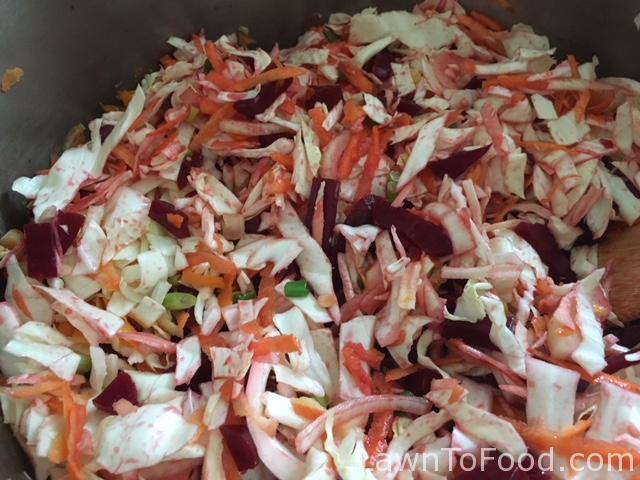 I've added all of the grated and chopped vegetables to a large pot, including the litre of pickled beets. Because I often use pickled beets in Borscht, I cut the beets into small pieces before canniing them.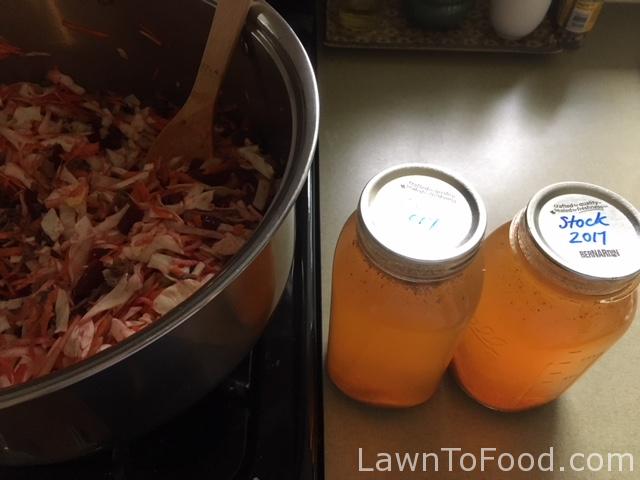 Once the vegetables were slightly sautéed, I added some leftover beef shank meat from the other evening and 2 litres of homemade stock. I make homemade stock a few times per year, whenever I clean out the freezer. I simmer (and then strain after 2 hours) saved chicken, pork, beef bones, unlabeled mystery leftovers, any onions or garlic that are soft (or starting to sprout), other miscellaneous vegetables, peppercorns and herbs.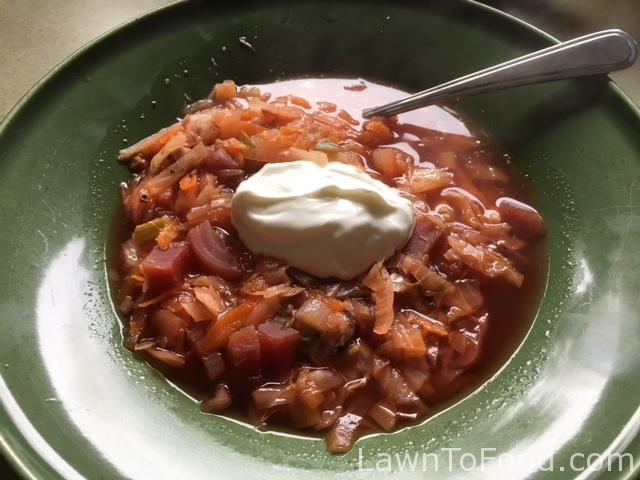 I simmered the soup for 30 minutes, added a bit of salt, pepper and served it with a dollop of sour cream. Lunch is ready!