Beets are a wonderful, nutritious, dual-purpose vegetable to grow. We use both the green tops and the roots below. I love them for their bright colors and earthy flavour. There are plenty of other great reasons to eat beets listed here if you are interested.
Lately, I've been using our garden beets in raw, quick pickled recipes because they are so fast to prepare. I harvest enough beets for a meal, peel off the outer skin and slice the beets thinly. A mandolin is excellent for this, if you have one.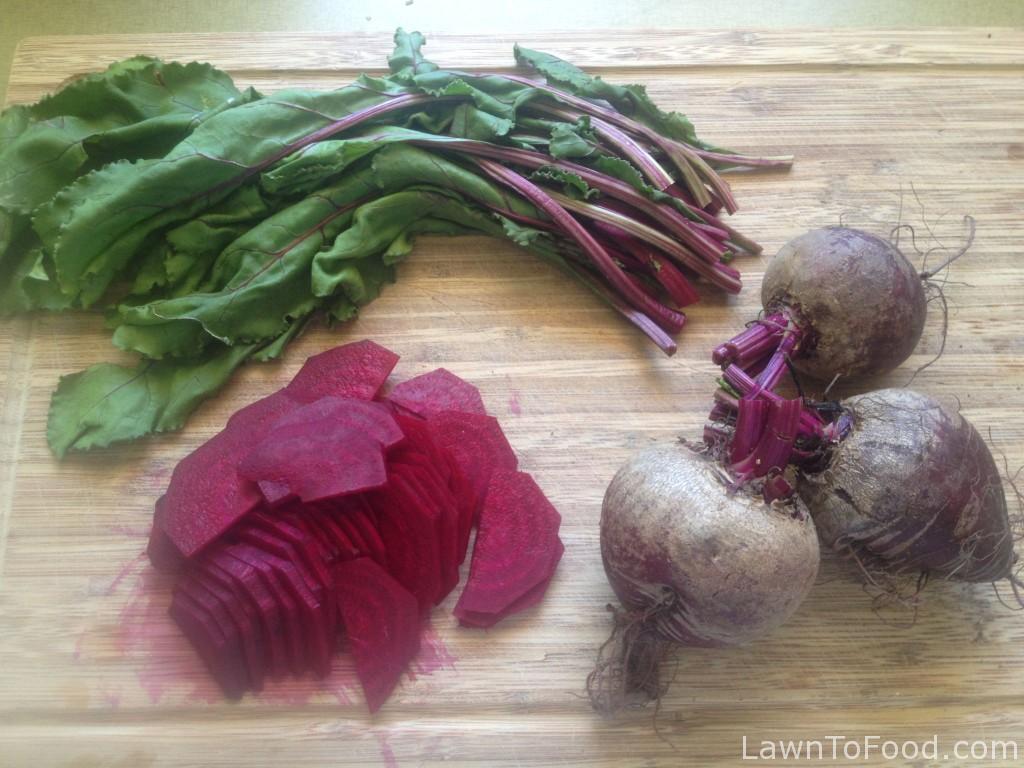 After the beets are sliced, I use freshly squeezed, organic lemon, a touch of honey and some salt to make a pickling liquid.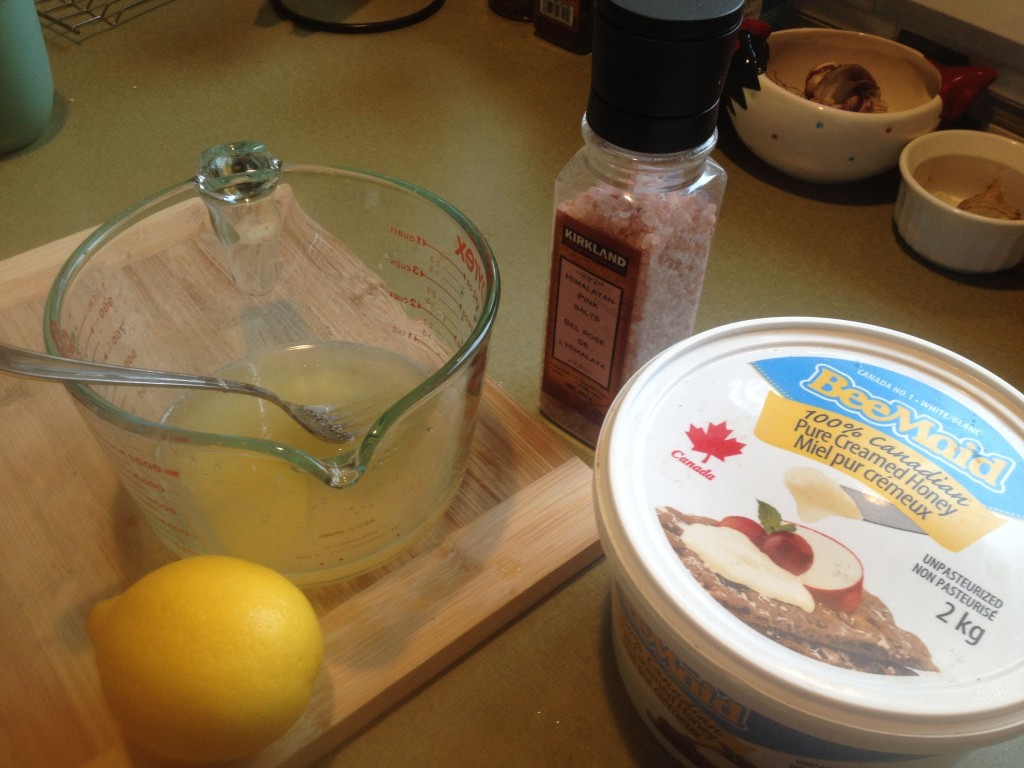 I pour some of the pickling liquid on to the beets and let them sit for about 15 minutes before serving. After juicing, the acidic lemon halves are very handy for cleaning the beet color off of my cutting board and my hands.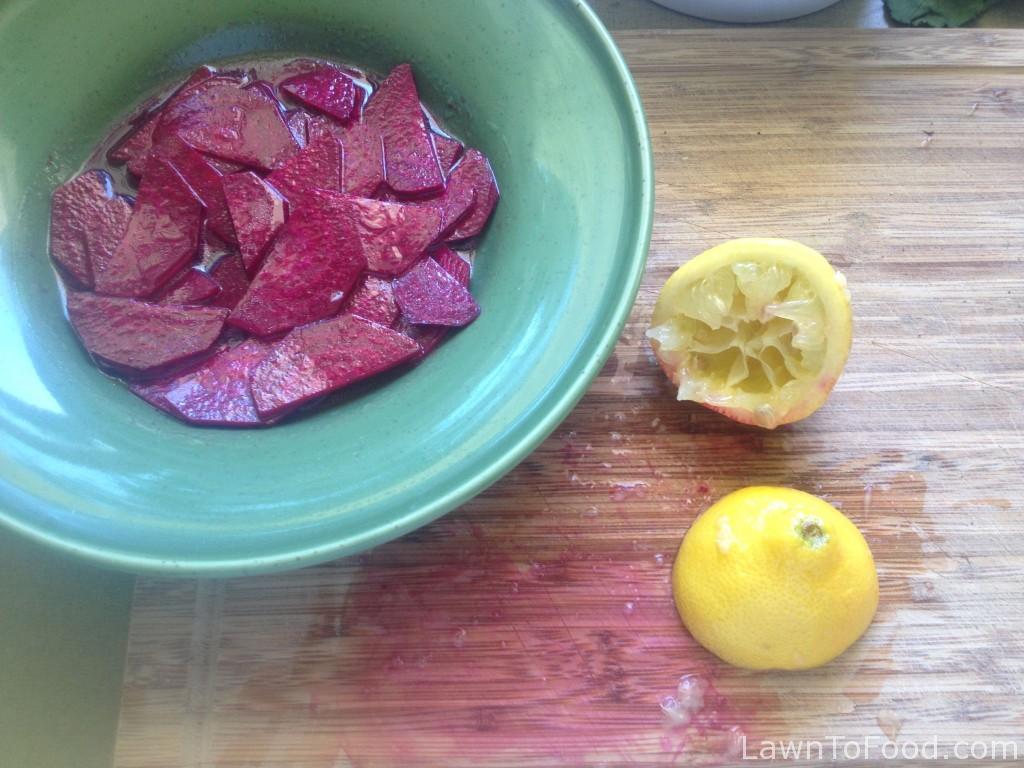 At times, I've made up enough lemon/honey pickling liquid to fill a jar. These quick pickled beets, and beet greens, taste wonderful after 24 hours of steeping. It's easy to add a forkful to lunch salads or to zest up a sandwich.
Beets can take a while to germinate, so be patient and keep the soil moist. Planting some beet seeds in July will yield a crop for fall. Thin out seedlings that are spaced close together, and that will allow each beet to mature properly. Try different varieties such as Golden Yellow or CandyCane as well as Ruby Reds!
Ok now, beet it … get back out into the garden!