It's November 10, but we still have our garden tomatoes ripening on the kitchen window sill. They are a bright reminder of our recent summer, especially during drab, damp fall days. I check the tomatoes often for firmness, taking one or two for our daily salads or sandwiches. Yesterday though, several were ripe and some were even heading into the over-ripe category.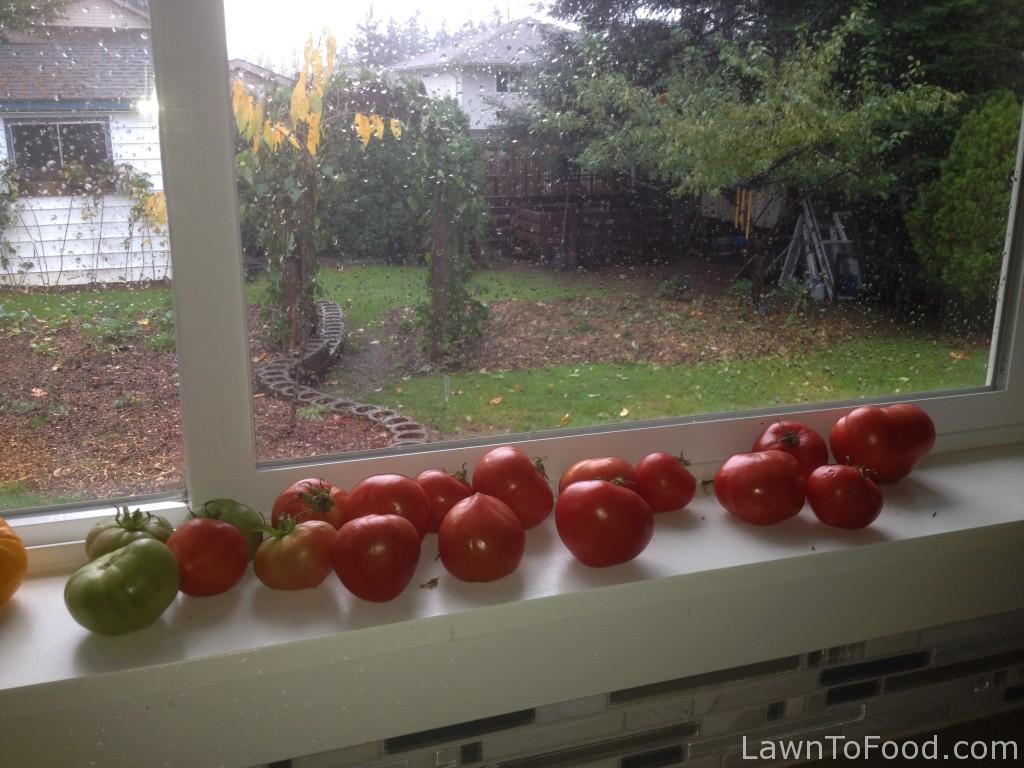 With the high number of ripe tomatoes, I decided use them up by making some tomato soup. It's so easy to whip up a batch of this delicious soup, I can't imagine using the Campbell's canned version anymore.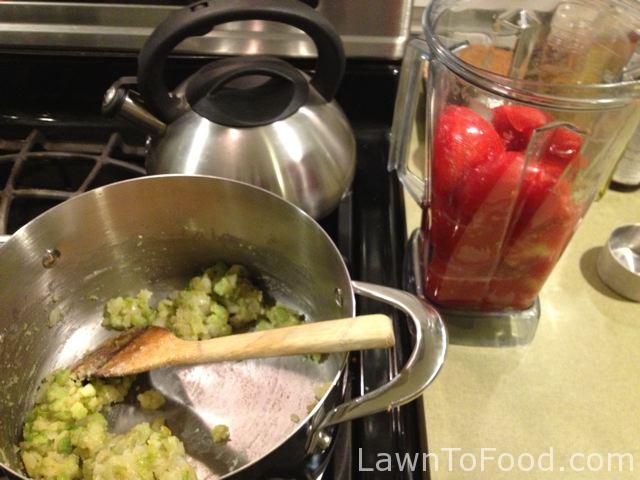 First, I sautéed up 1/2 an onion and a stalk of chopped celery in 2TB of butter (or coconut oil for vegan). Once the vegetables were soft, I added 1 TB of flour to make a roux, which will give the soup a thick and creamy texture. I stuffed about 8 medium-sized, very ripe tomatoes into the blender.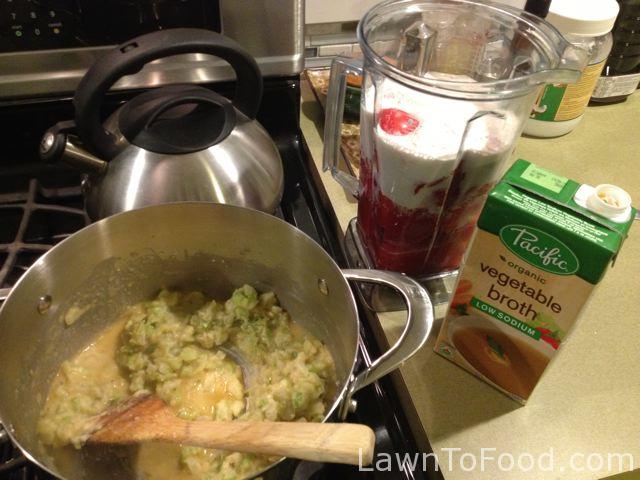 I added 1/2 c. of vegetable broth (could use water) to the roux and stirred it until it thickened into a paste. If you want to have milk, or cream, in your tomato soup, add 2 c. to the tomatoes before blending. Blending the tomatoes with the dairy helps the milk come up to temperature slowly. If you add cold milk to hot tomato soup, it could curdle. For a lovely dairy-free Tomato soup, just use 2 c. vegetable broth in the blender.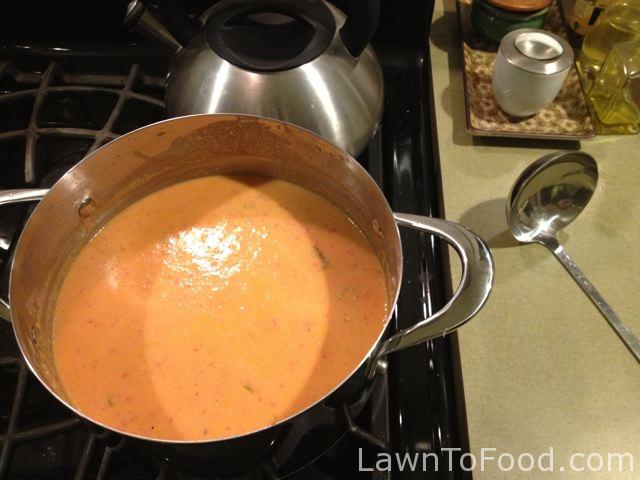 Here, I've added the blended tomato and milk combination to the onion and celery paste. I have stirred it over a med/low heat until it warmed through and thickened up nicely. At this time, I tasted it and added salt and pepper accordingly. I took it off of the burner, just as the soup came to a boil, which retained a lot of it's fresh tomato goodness. Made with love, served with cheese, a biscuit and fresh herbs. Delicious!