Each year around this time, I make 5-8 lasagnas to preserve my own "fast food". Each lasagna is filled with my own concocted meat sauce, Swiss chard, garlic, onions, peppers and oregano from the garden plus a cheesey centre layer. Wanting a home for all this Swiss chard yesterday, started the lasagna ball rolling.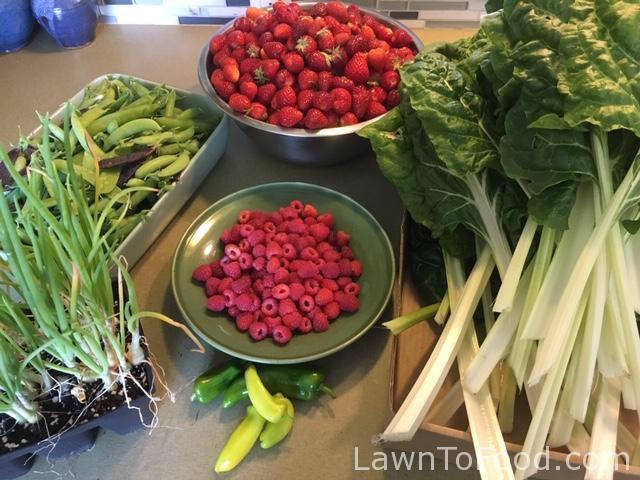 I separated the Swiss chard stalks from the leaves, chopped them up and added them to my meat sauce.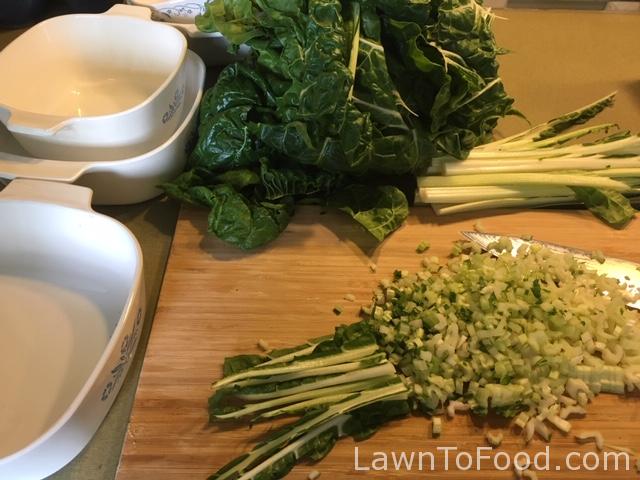 Once the sauce was done, I was ready to start assembling the lasagna. The lovely spicy meat sauce was almost cool, there was a bowl full of cottage cheese/eggs/italiano cheese blend with lemon zest and another pot full of chopped Swiss chard sautéed with garlic. Hey! It's green, white and red just like the Italian flag! 😉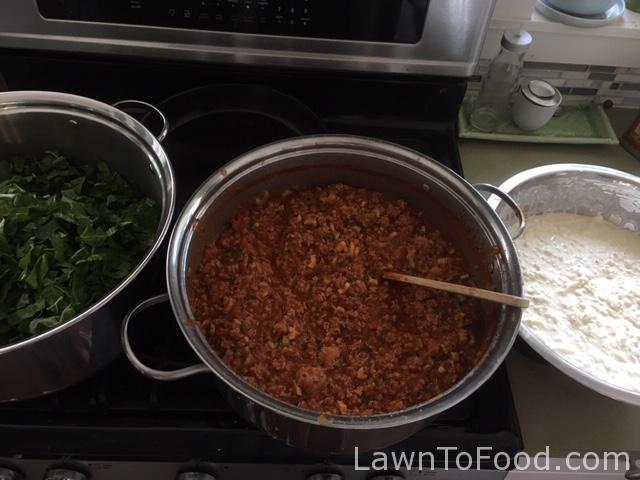 I made the pasta sheets by mixing 4 eggs with 3 cups of flour and a drizzle of olive oil. After letting it rest for 30 minutes, I rolled it out into long sheets and cut it to fit into each casserole dish.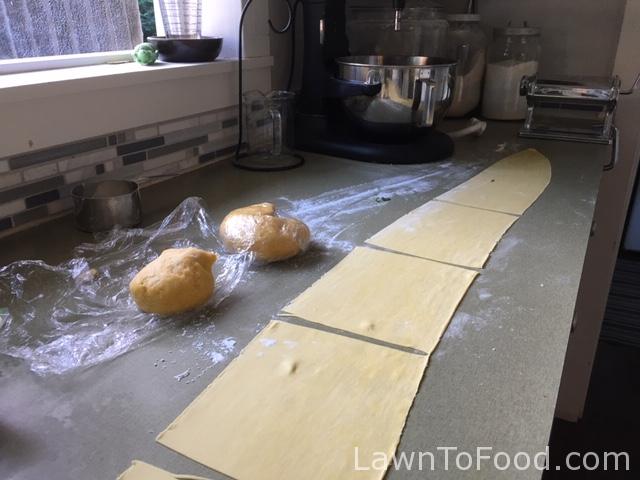 I start my lasagna layers with a scoop of meat sauce on the bottom of greased casserole dishes. I've collected these dishes over the years from yard sales and thrift shops. They are the perfect size of the two of us to enjoy. I also made three large lasagnas for when I have company over, or need to take something to potluck gatherings.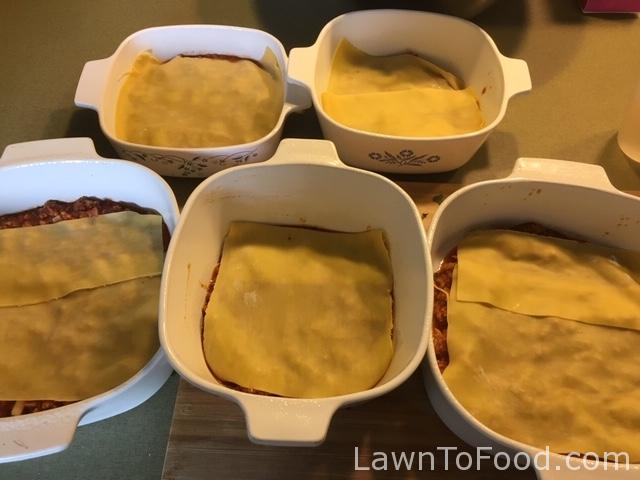 When I make lasagna, I layer sauce, pasta, swiss chard, cottage cheese, pasta, sauce, pasta, sauce, shredded cheese.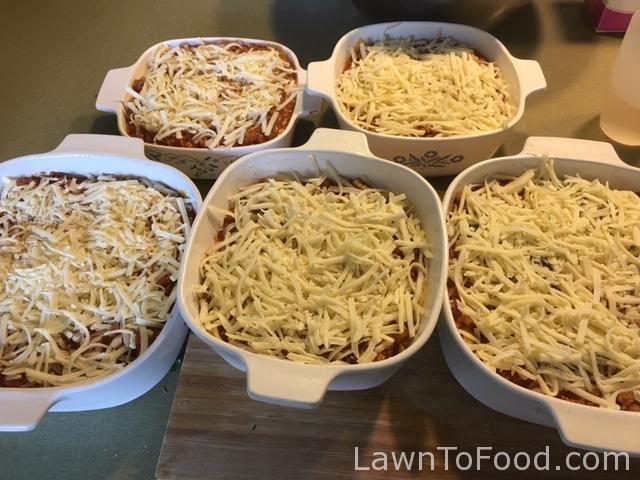 I covered these with their glass lids and labelled them with the date, using masking tape. I put the casseroles into the fridge overnight for cooling and then into the bench freezer. I'd much rather take the time to batch cook freezer meals because I've found that when I just blanch and freeze Swiss chard in anticipation of making lasagna, it rarely seems to happen.
I baked one of these lasagna for our evening meal last night. It was beautiful and bubbly when I pulled it from the oven. Then I walked away from it to get my phone for a picture … and this happened 🙂
#blogphotofail #husbandisalasagnatheif #itsmelledsogood