It's not necessarily related to "lawn" or "food" but recycling, reusing and repurposing is always a great move for our environment. Here's my solution for not having to purchase wrapping paper, boxes and gift tags for the presents that you want to give this holiday season, or any time of year for that matter.
Have good look at boxes that you are sending to recycling, some of them can make great gift boxes. Even the plastic inserts in cereal and cracker boxes can be reused as envelopes for your holiday baking.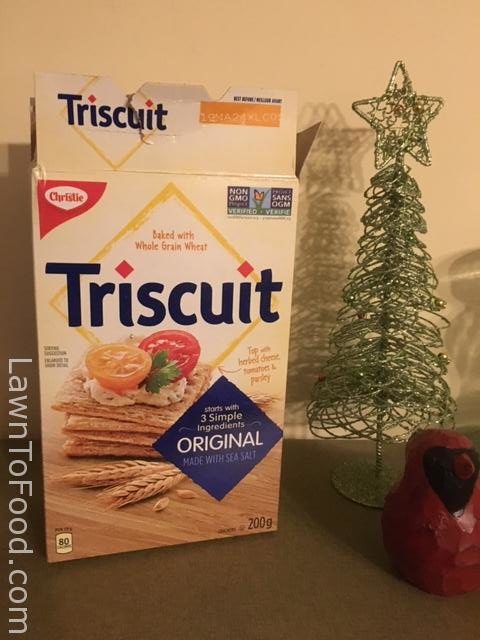 I filled this box with a homemade gift and then wrapped it in my abundance of newspaper. At this time of year, there are plenty of brightly coloured flyers, which are perfect for seasonal wrapping. I chose a red & green page, that happened to have the word "pampering", which explains the contents of the package!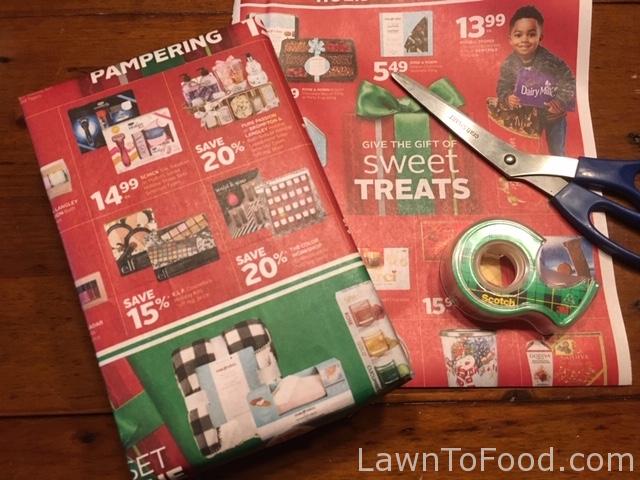 A bit of thrift shop acquired ribbon dressed up the wrapped box. I used a Christmas card that we received last year, to make a gift tag.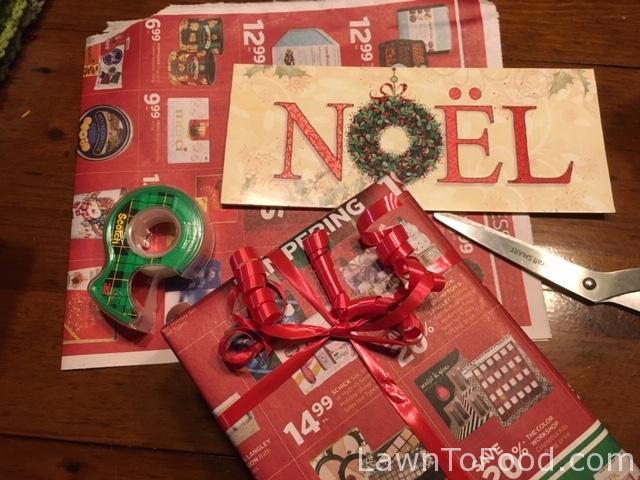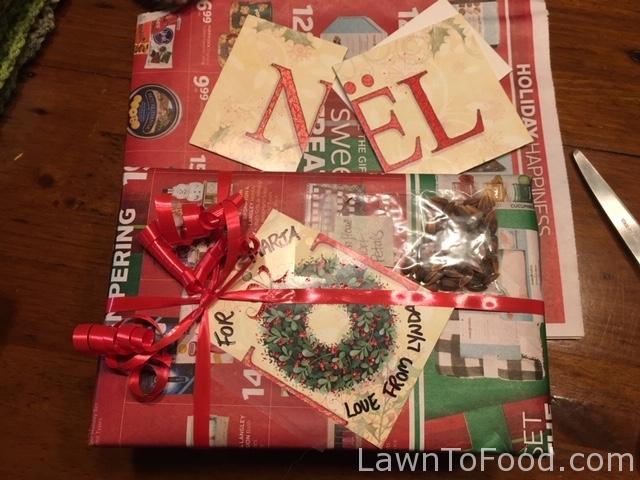 I added a small package of garden seeds (my signature) … and then this gift was ready to give!  What can you reuse, recycle and repurpose for your gift giving this year?