Instead of baking mini Banana Loaves for the Lawn to Food Urban Farmstand this morning, I decided to use up some bruised apples (that were rolling around in my fridge drawer) to make mini Carrot-Apple Loaves.
The recipe called for grated carrot and apple. Grating apples is simple and quick task. Just wash and leave the skins on, then run the apple down the grater. Work your way around the apple until there is nothing left but the core. It only takes about 15 seconds per apple to do this.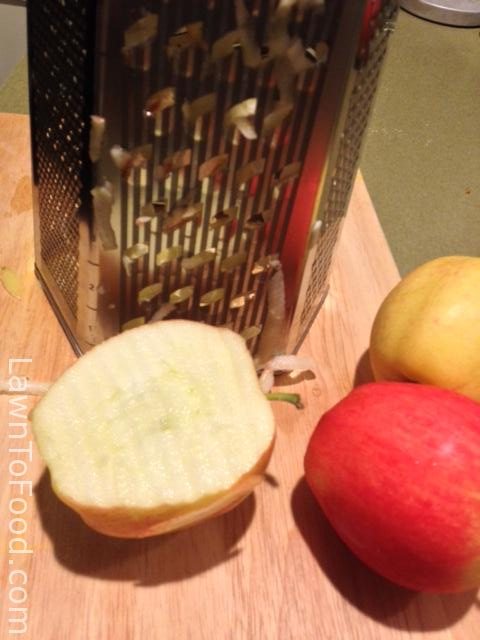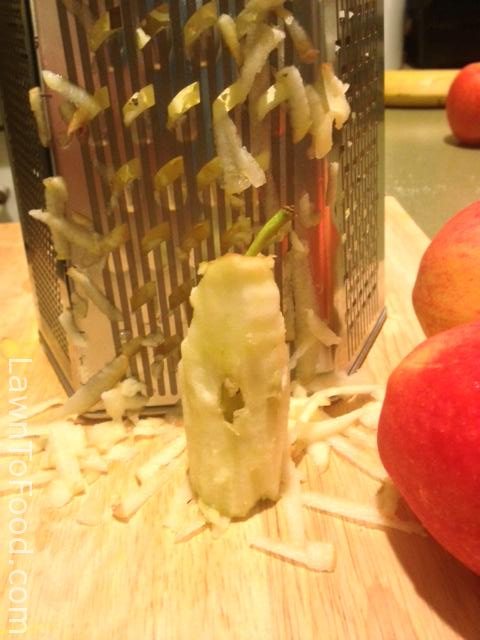 I was a bit exuberant with the apple grating and made a cup more than I need for the recipe. To preserve the excess grated apple (and to photograph for this blog idea), I decided to dehydrate it.
My first step in the apple dehydration process was to wrap the grated pulp in a clean cloth. I squeezed the excess juice out of the apple pulp into a glass. Not only was the juice fabulous for breakfast, but it cut down on the time the apple needed to be in the dehydrator.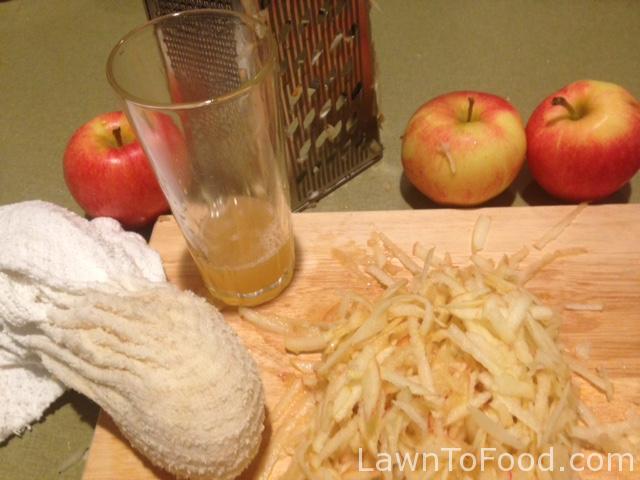 This is the grated pulp from one apple but the tray could have held a lot more for large batch dehydrating.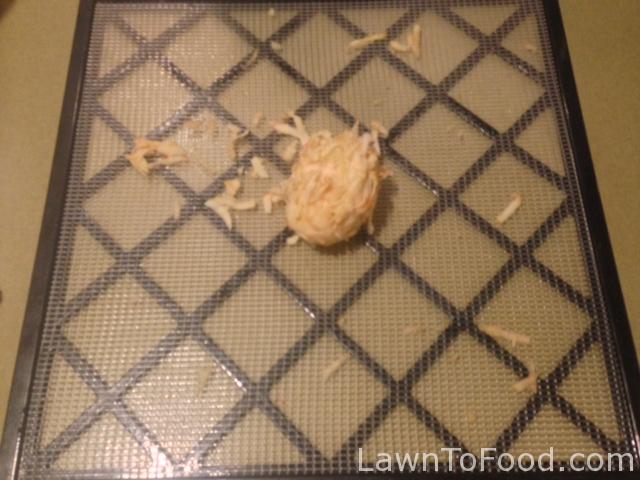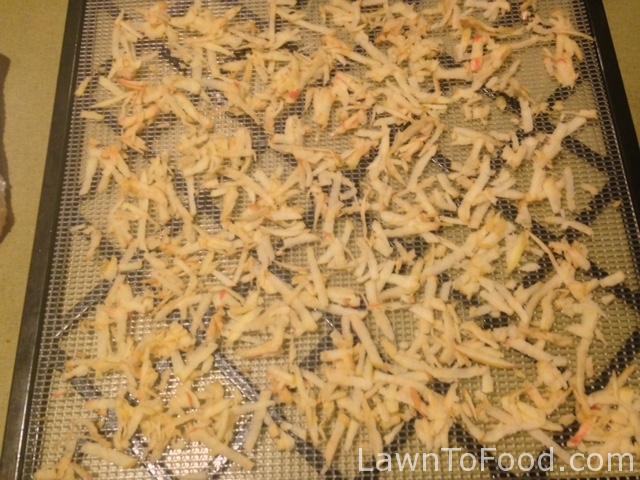 This single tray of grated apple spent 2 hours in the dehydrator until it turned into crisp little shreds. The apple shreds will be a welcome addition to future baking, or added to a cabbage coleslaw, or even to flavour a steaming bowl of morning oatmeal.
~~ one fresh apple and one freshly dehydrated apple ~~