For most of us, the knack of year-round vegetable gardening is still being developed so our gardens are pretty bare this time of year … or are they?
I was out in the front yard vegetable garden yesterday, pulling a few weeds and generally preparing beds for spring seedlings. Surprisingly, I came across quite a bit of food. A clump of volunteer garlic was sprouting from the soil depths. Kale has been going strong all winter, there are a lot of herbs growing and even the celery has made it through the cold season.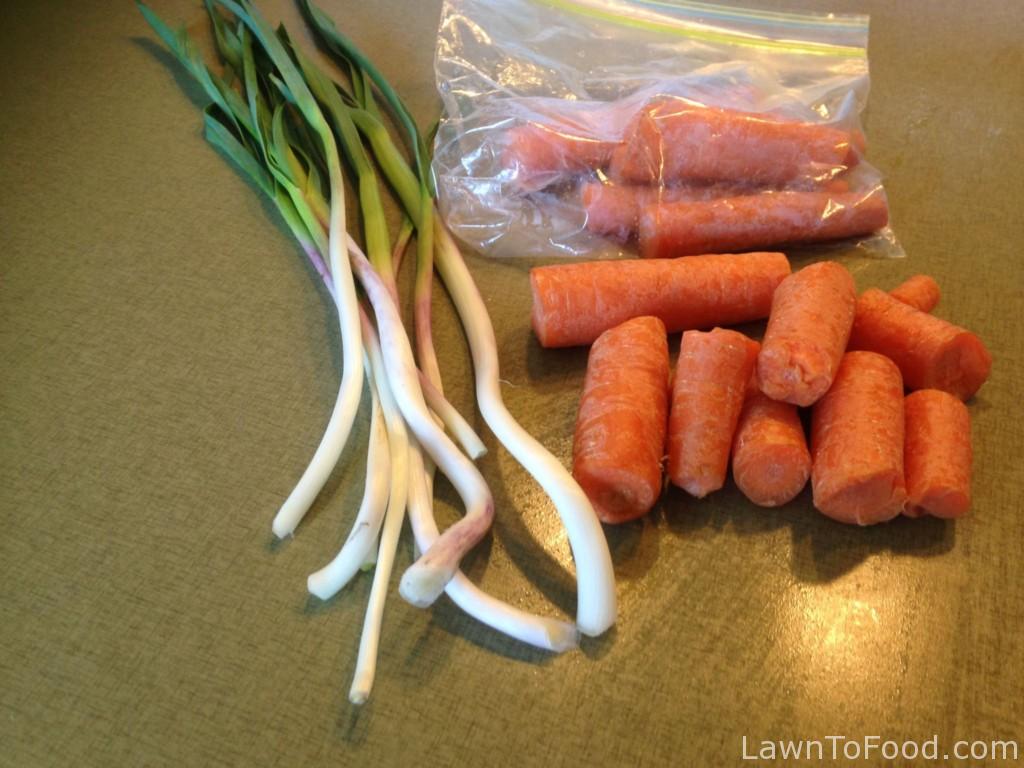 I found some lunch carrots that Brusselsprout didn't consume, so after the baggie was saved to be re-used, the carrots were diced and headed to my soup pot. The baby tender garlic was cleaned and chopped, greens and all, added to the broth.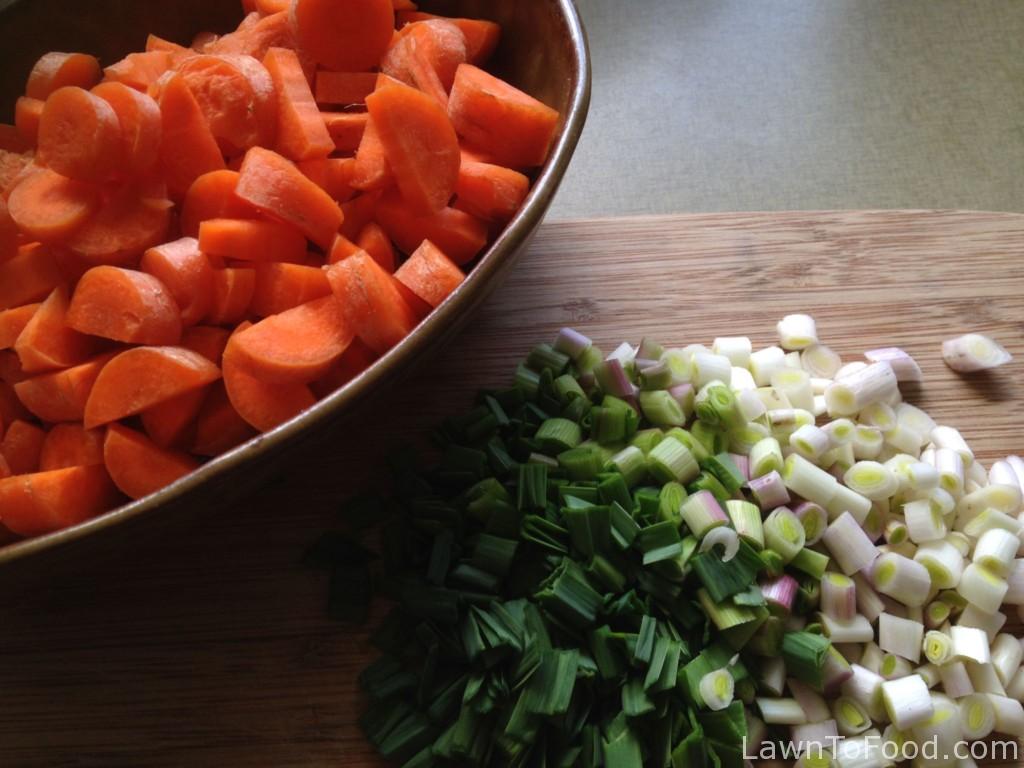 I must have gotten too busy to take more pictures, but I do remember adding an onion, celery leaves, some sage leaves, thyme, parsley, a rhubarb stalk (why not?), chopped kale and a piece of ginger from a root that I potted up to grow this year.
After hours of stewing, this seemingly simple broth was spectacular with a dash of salt & pepper. I added a batch of dumplings to the simmering soup, just before serving supper.  Meatless Monday rocked once again 😉