I am very happy with the results of my DIY lighting system to start seeds this year. Everything that I planted, has sprouted (with the exception of some Poblano pepper seeds that were kicking around my garden tool box for a few years). The onions, sweet onions, leeks, shallots, and scallions are looking vibrant and getting more than 4″ tall.  Cilantro, Parsley, Basil, Multi-Colored Cauliflower, Savoy Cabbage, ButterCrunch lettuce and some Gypsy peppers are all getting their second and third set of leaves.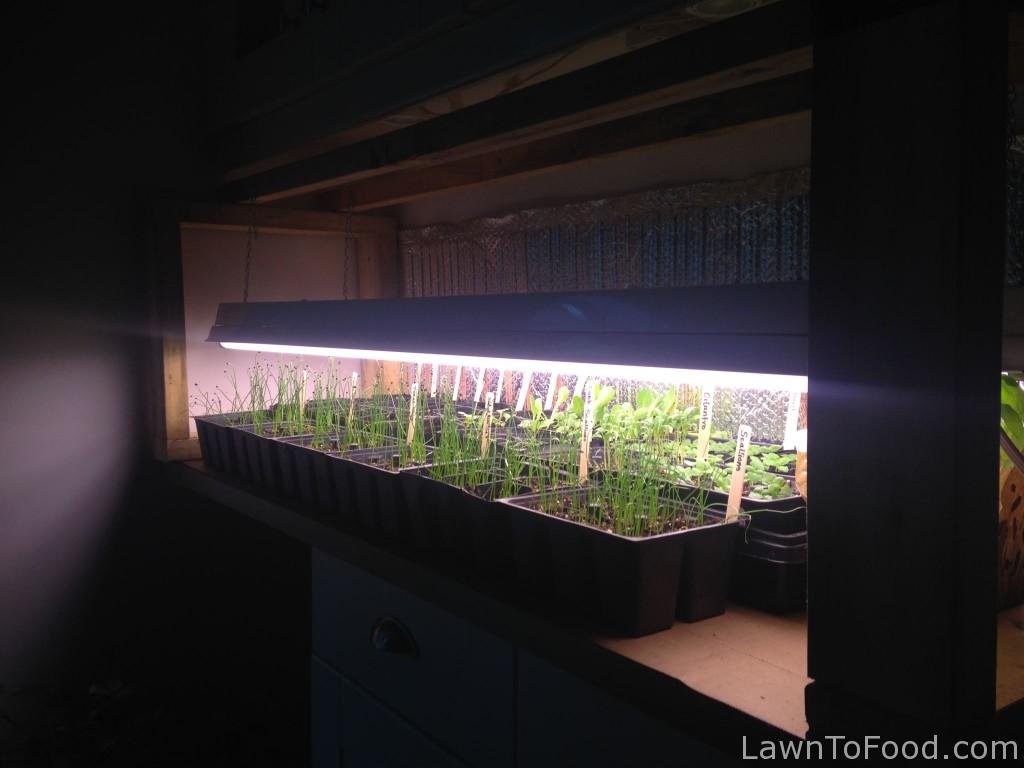 This week my order arrived from West Coast Seeds! Yeah!  Of course, now I have many more seeds to get started under the lights. There's a fresh package of Poblano peppers, Broccoli, Red Cabbage, Rainbow Swiss Chard, many varieties of Kale, Red Onions, Jalapeno peppers, Romaine lettuce and the list goes on!  Before I get these going under the lights, I need a warm, bright place to move the seedlings that I have already started.
Our house faces south in the backyard (my number one requirement when purchasing this place) so the exterior wall, below my kitchen window, is warm and bright. I didn't have a lot of extra time yesterday, but it only took a few minutes to put four 2′ long legs on this pallet. Once the pallet became a table, I cut two 50″ long pieces of 2×4 with 45 degree angles on each end. With screws, I attached the angled 2×4 to the pallet but just leaned it up against the house because I did not want to puncture our siding. A piece of vapour-barrier grade plastic, a few staples and poof! I was in business.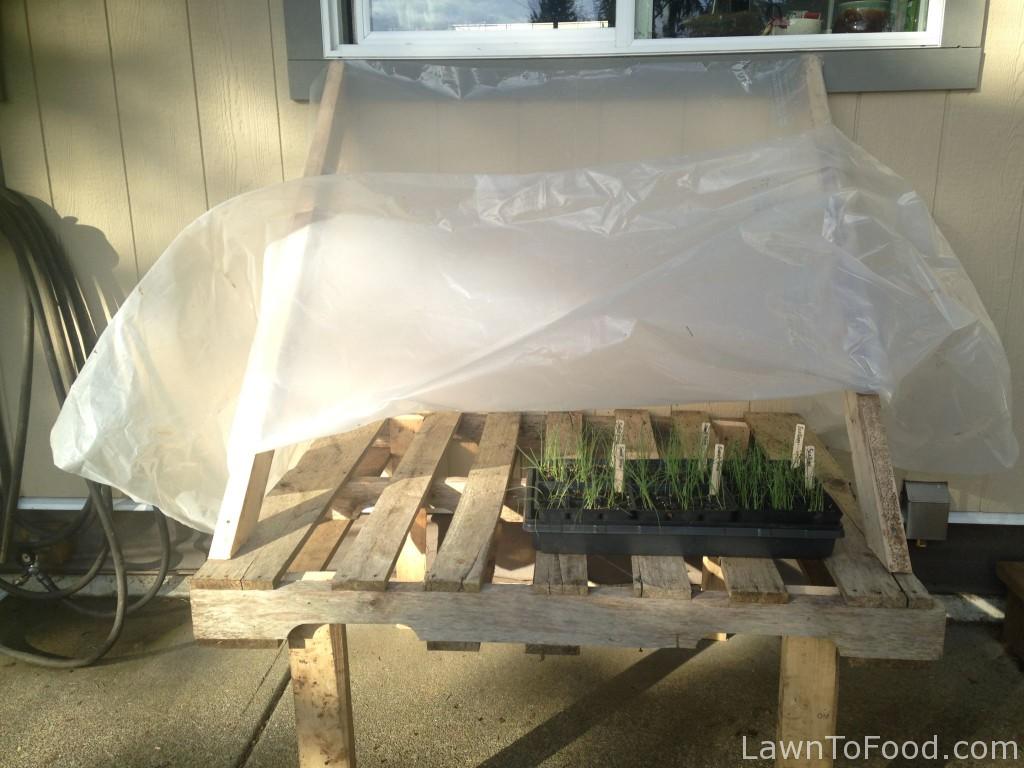 After these pictures were taken, I flattened a few cardboard boxes to lay under the flats of seedlings. The cardboard base will help to keep the cold frame warmer, while the seedlings climatize to life outdoors. I have erected this cold frame near a water and power source. When the temperatures dip low, I will add a trouble-light, with an incandescent bulb, under the plastic, to keep the space warm.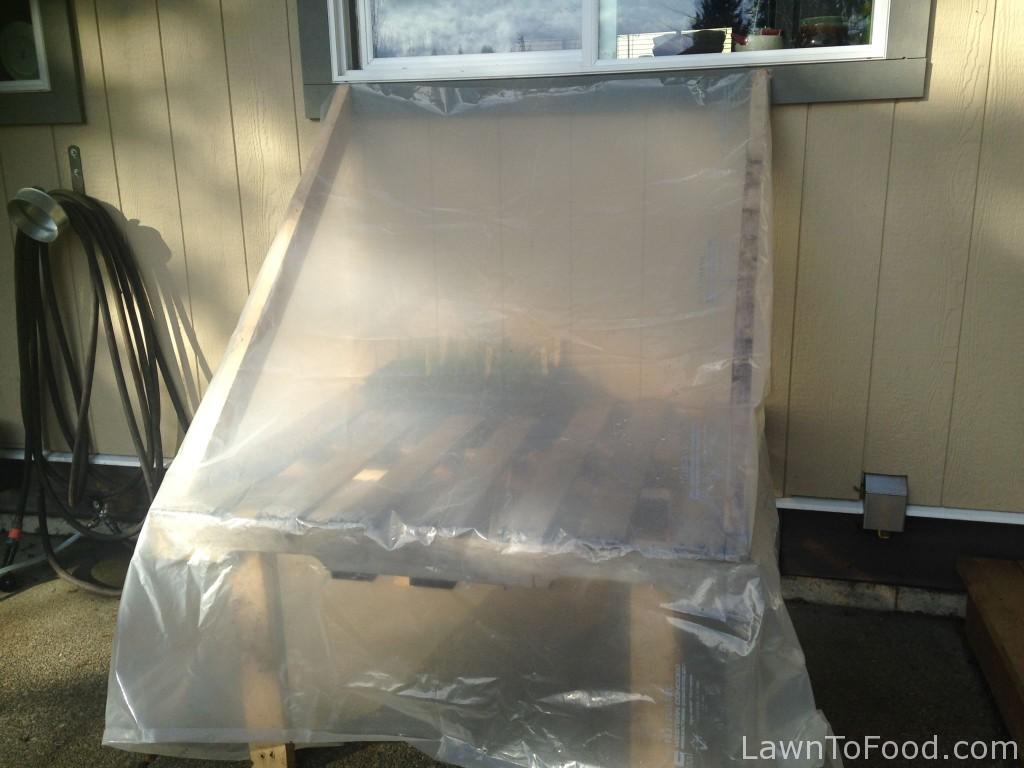 This cold frame is now filled with 4 growing flats of seedlings and has room for at least 4 more flats. I've got more seeds potted up and tucked in under my indoor lighting systems. Once they are thriving, I will start warmer weather seeds like tomatoes, cucumbers, squashes and melons. I've got a feeling that 2016 is going to be my most productive gardening season ever 🙂