Our multi-coloured Swiss Chard from last summer has burst upwards with new growth! After nearly a year of feeding us nutritious greens, now it will flower and go to seed. I find that Swiss Chard is a great substitution for spinach, and at times, I use the stalks to replace celery. It is so much more prolific than spinach and doesn't bolt in the first season like spinach does..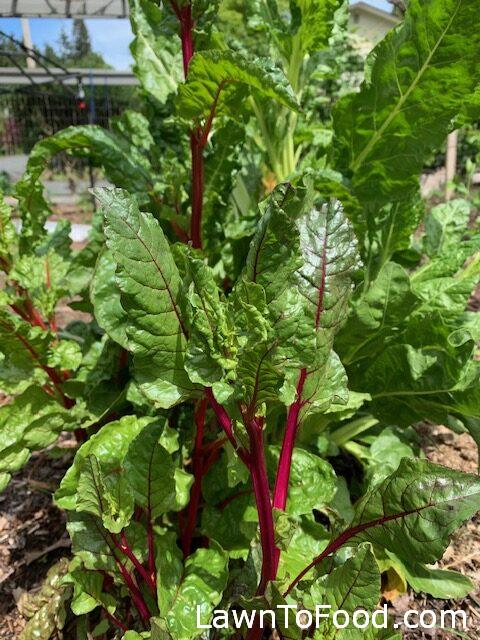 I am planting new seeds and seedlings in our front garden today. So I can use this space, I will be pulling these plants out. (I have another section of Swiss Chard where I will let two plants go completely to seed). Before I pull the plants though, I want to use up all of the rich greens.
Swiss Chard has a lovely star or flower shaped stalk at this stage. Previously, I have cut them off for my youngsters to do stamp painting with them. A bit of craft paint in a yogurt lid and they were dipping and stamping the stalk to make artistic creations.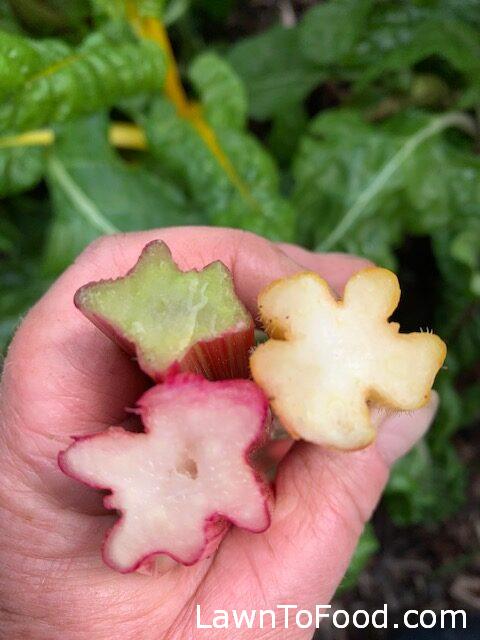 Today, I used some Swiss Chard to make my lunch. Due to the toughness of the stalk at this age of the plant, I just stripped off the vibrant young greens. A quick wash in the lettuce spinner and it was ready for a light saute.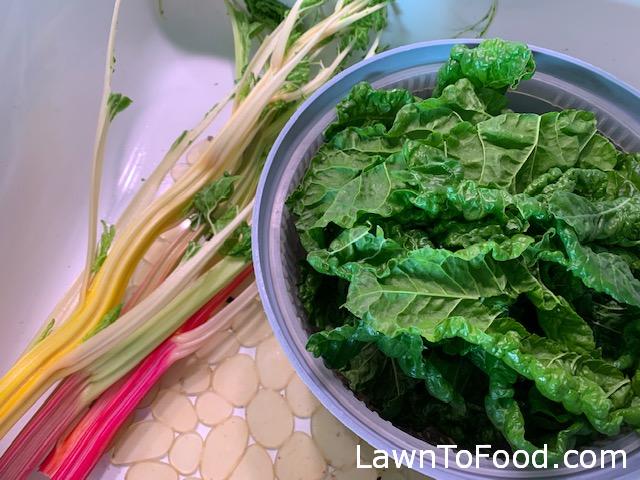 I used a bit of butter with salt and pepper but coconut oil and a splash of balsamic is also lovely. The trick is to not over cook it. Just gently stir and flip it until it's all wilted. The basket full of chard cooked down to about one cup of greens which provides all kinds of nutrients. I fried one of my hen's eggs overeasy to complete my home-grown meal. Quick & delicious!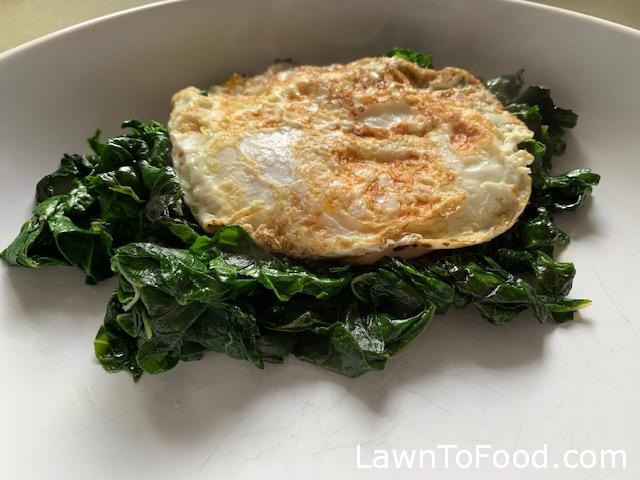 Now some light reading with lunch and then back out to my bountiful garden.