Chard is my favourite variety of leafy vegetable. It is easy to grow, produces 20x more greenery than spinach. It also isn't tough, like kale can be. I sell oodles of Chard at my Farmstand and add it to most of our summer meals. I stock the freezer with Chard filled lasagna and "cabbage' rolls.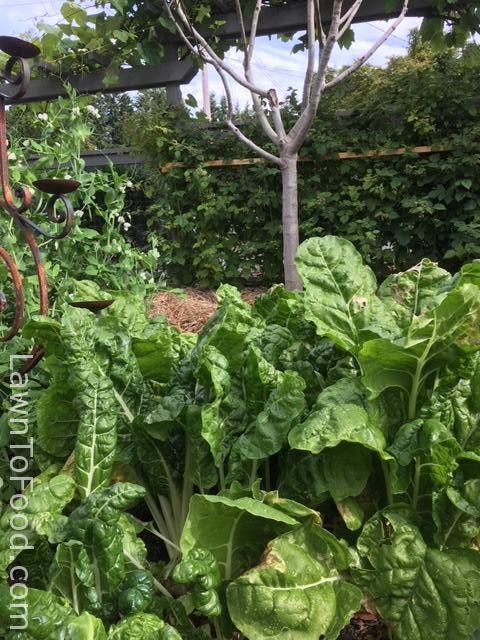 The variety of Swiss Chard that I am growing this year is called Fordhook Giant. Bright Lights is another one of my favourites because of its colourful stalks.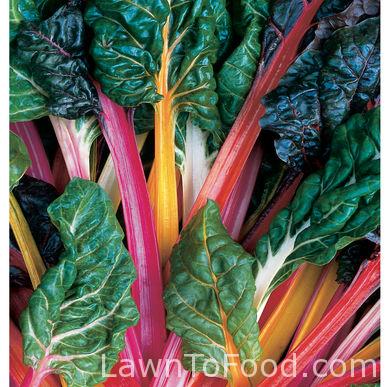 I've got some Leaf Miners feasting on my Swiss Chard this year (as I do every year). While I was harvesting the crop, I removed any Leaf Miner infested leaves and put them in the compost pile.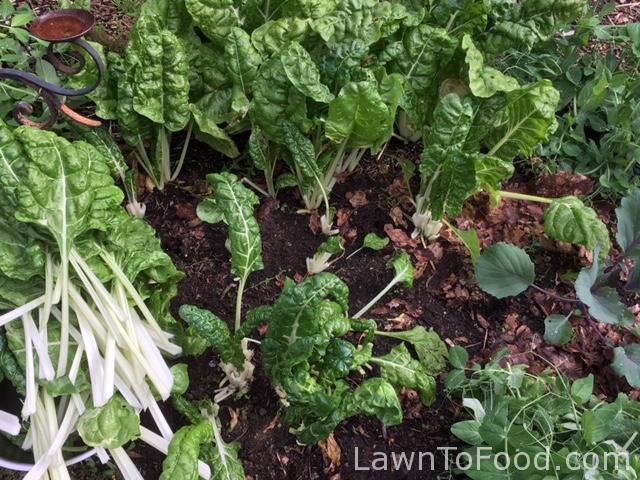 In this picture you can see that I've harvested about half of my crop by cutting off the outer leaves of the plant. I left the centre, smaller leaves intact so the plant could continue to grow. Next, I took them over to my potting table and gave them a good rinse.
I only did half of the plot because it was all that I could deal with at that time. It's important to not over harvest and then have it rot, just as it is important to harvest often from the garden, so things don't go to waste there either.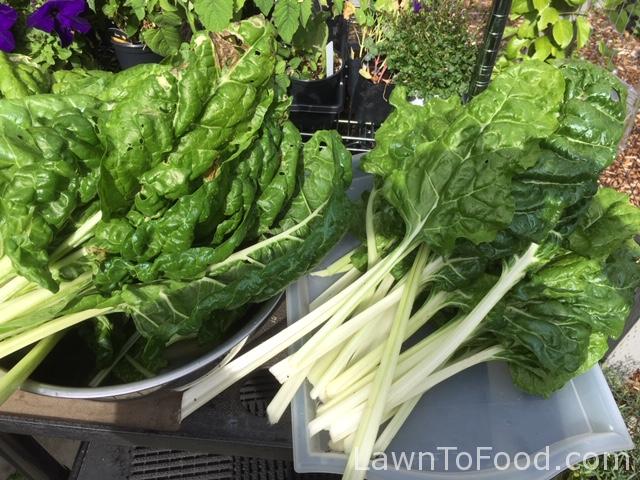 Once they were all clean, I sorted the chard leaves. I made a pile of perfectly beautiful ones to sell. The not-so-perfect ones (majority) are for our use. I'll trim away the damaged areas and refrigerate them until I've used them all up.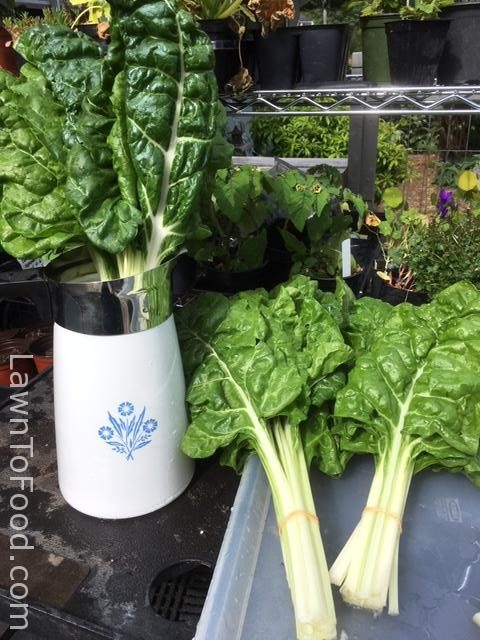 The sale bundles are kept fresh in a jug of water, but in really warm weather, I rotate the bundles in and out of the fridge so they don't get too wilted.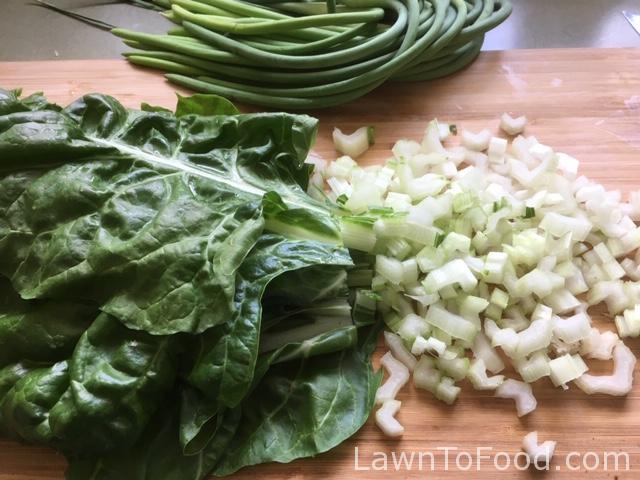 The stalks of Swiss Chard are a lovely addition to any recipe. I simply chop them up, like celery, and saute them along with other vegetables or meat. For this hearty meal, I used garlic scapes, ground beef, and chard stalks, reserving the leafy greens for adding at the last minute of cooking.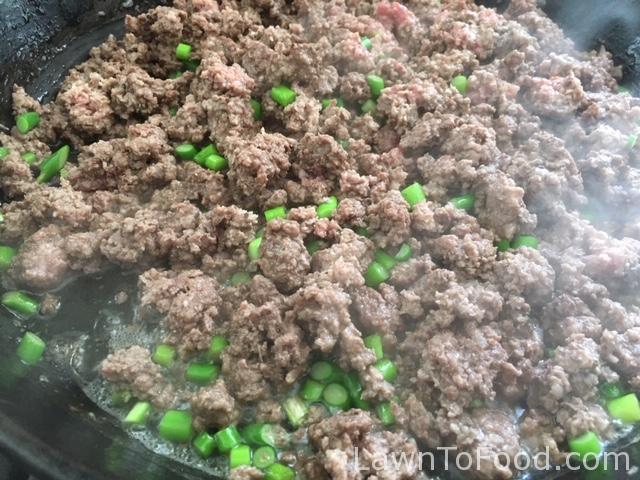 This base could go from here, into many different flavour directions. I could add a can mushroom soup and serve it over rice, or add a jar of pasta sauce and serve it over noodles. This time, I chose to add a 1/2c of green chili salsa and then served it with fresh tomato and avocado for a quick, low-carb lunch.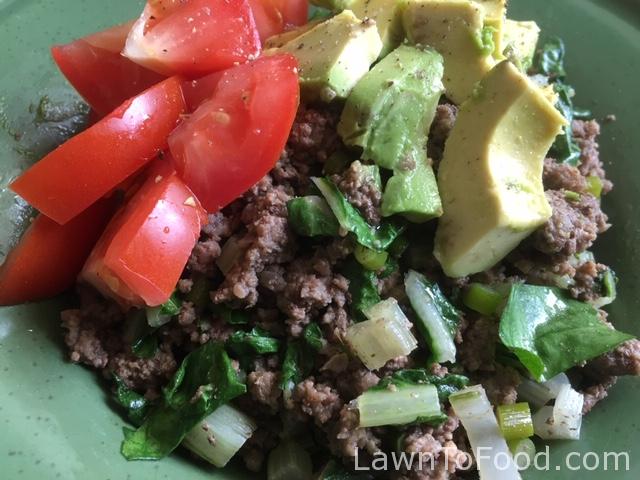 Be sure to try Swiss Chard in your garden. It's really worth the little bit of effort that it requires. I have a lot of free Fordhook seeds if anyone wants to start some for a fall crop. Just send me a note 🙂 Cheers Lynda