Do you remember those hot summer days that we spent preserving our garden produce? Now (winter) is the time to reap the rewards of our labour!!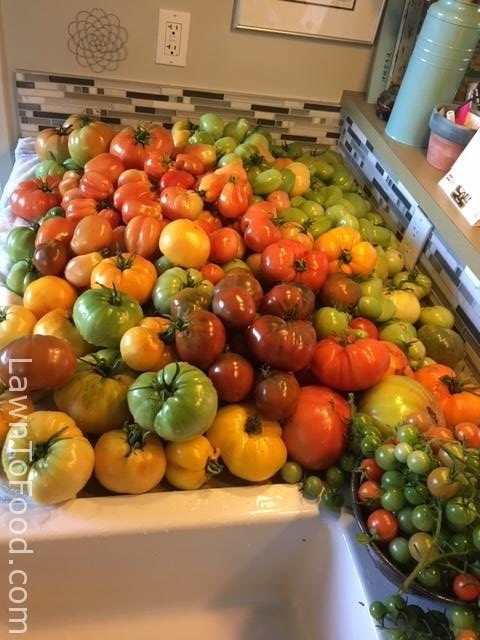 Last night I served up a curry-in-a-hurry by using a pint of sauce that I made in September, with my abundance of ripe yellow tomatoes. The yellow tomatoes have delightful tang, and acidity, which really added spark to this curry. I also used onions and garlic from our garden, with the addition of spices such as turmeric, garam marsala, cumin, coriander, paprika, cayenne, curry, salt and pepper.
After sautéing a chopped onion, one carrot, frozen peas and about a cup of cooked chicken, I added the pint of homemade curry sauce. Once it all simmered for a few minutes, I added one can of organic coconut milk. I finished the dish by adding a small handful of our dehydrated Italian prune plums for sweetness and about four large leaves of Swiss chard (chopped) that were frozen solid in our frontyard garden.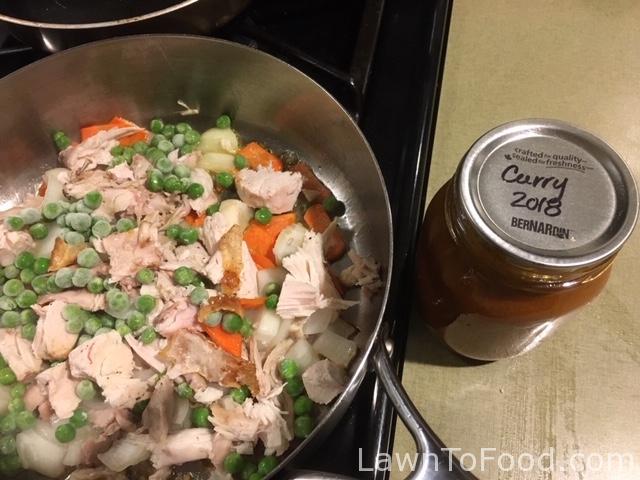 I served the chicken curry (butter chicken) with brown rice and a cooling riata made with greek yogurt, grated cucumber and few green onions that are growing on my window sill.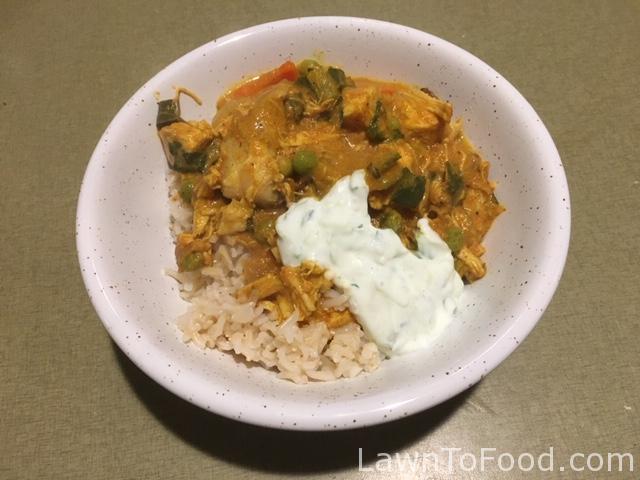 I should have spent more time plating this dish to make it look gorgeous, but it smelled so good, I just had to dig in 🙂
What are you using from your pantry on these cold winter days?