Use up some of your summer mint supply by making this excellent condiment. Cut a generous amount of mint stalks. Remove the best leaves, wash then dry them in a salad spinner. Stuff 2 cups (handfuls) of mint leaves into your blender.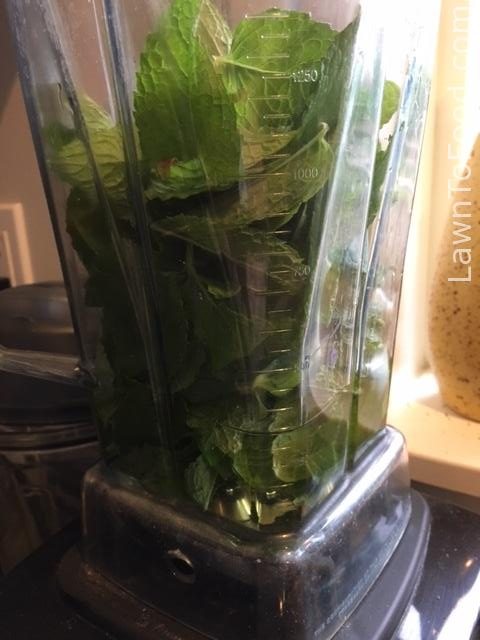 Add 1c. olive oil, 1/3c. vinegar, 1 TB sugar, 1 tsp salt and blend. Pour the mint sauce into a bottle and keep it refrigerated. Shake it up before use. (Pictured outside for lighting purposes)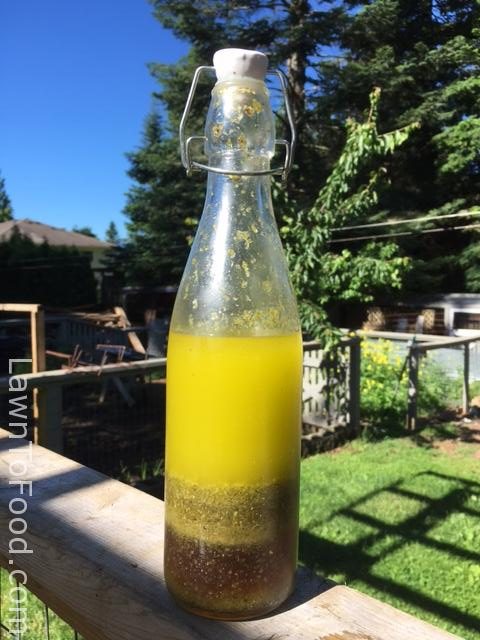 A bit of this condiment was excellent tossed on warm new potatoes! I'm also going to try use it to flavour cooked carrots and in tabouli salad. It would be excellent as a lamb marinade or as a side condiment too!
Which one are you going to try first?  🙂