During the winter season, when life is slightly calmer than the rest of the year, I spend some time and money, collecting containers. Our tomato crop wasn't as fruitful as it has been in previous years, and as a result we (our household and our son's household next door) have purchased some store-bought tomato sauce.
However, instead of buying cans of tomato sauce, we opted to purchase the Atlas Mason jarred variety, so that we can re-use the glass containers for this years bumper tomato crop (positive thinking). These jars are not only super for canning home-grown produce but also for morning smoothies, storing homemade almond milk, taking drinks on hikes or in the vehicle, storing dehydrated ingredients, making-shaking salad dressings and as pour-able dried seasoning containers. A huge variety of lids can be purchased to suit any of our needs.
I think we have all heard the concerns about freezing food in plastic, so for the past few years I have been using glass and ceramic dishes to freeze our food in.
These fabulous finds are from our local thrift shops and yard sales. For a couple of dollars you can add dishes to your stockpile that are food safe, and will last 20 years or more.  I prefer the square and rectangular shaped dishes because they are easy to stack and store in the freezer, but round glass plates are also very convenient for berry and fruit pies. Occasionally, I use the glass lids when freezing my containers but more often I cover them with tin foil. Tin foil is something that I try to be very careful with, so I do not tear or puncture it, then it can be reused.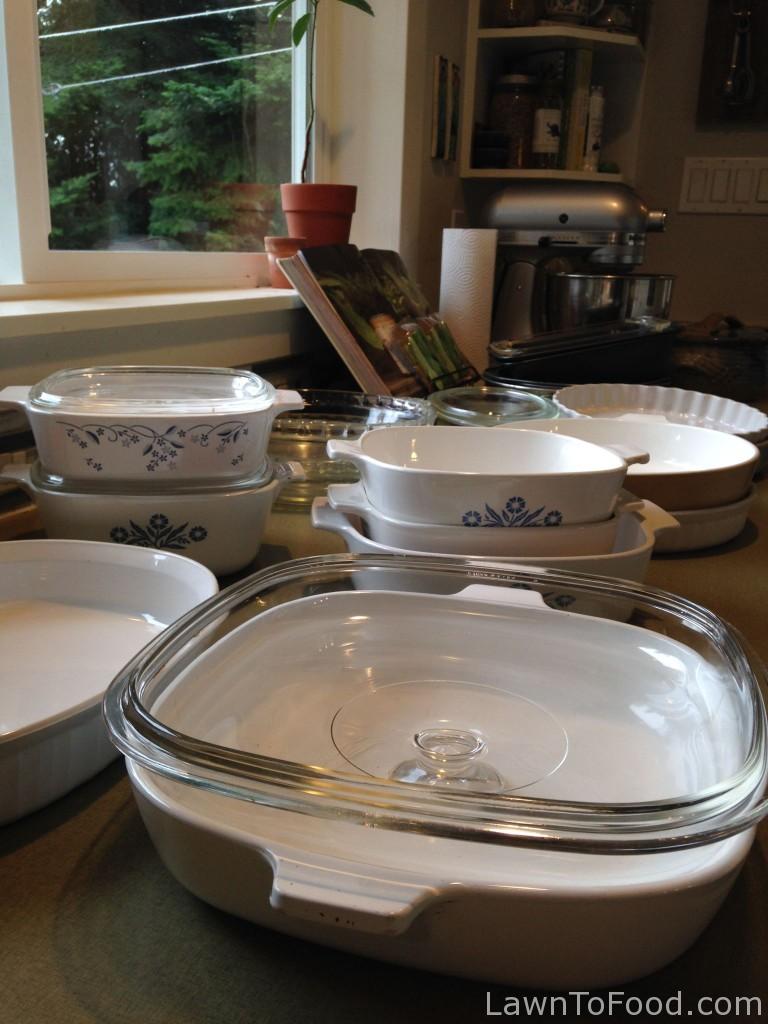 Using oven ready containers has been a huge benefit to my food storage habits because instead of simply freezing plastic ziplock bags full of blanched vegetables, I have been freezing complete meals.  I am now convinced that having a frozen zucchini-noodle lasagna in the freezer, is far better than having a bag of frozen zucchini-noodles that "could be made" into a lasagna.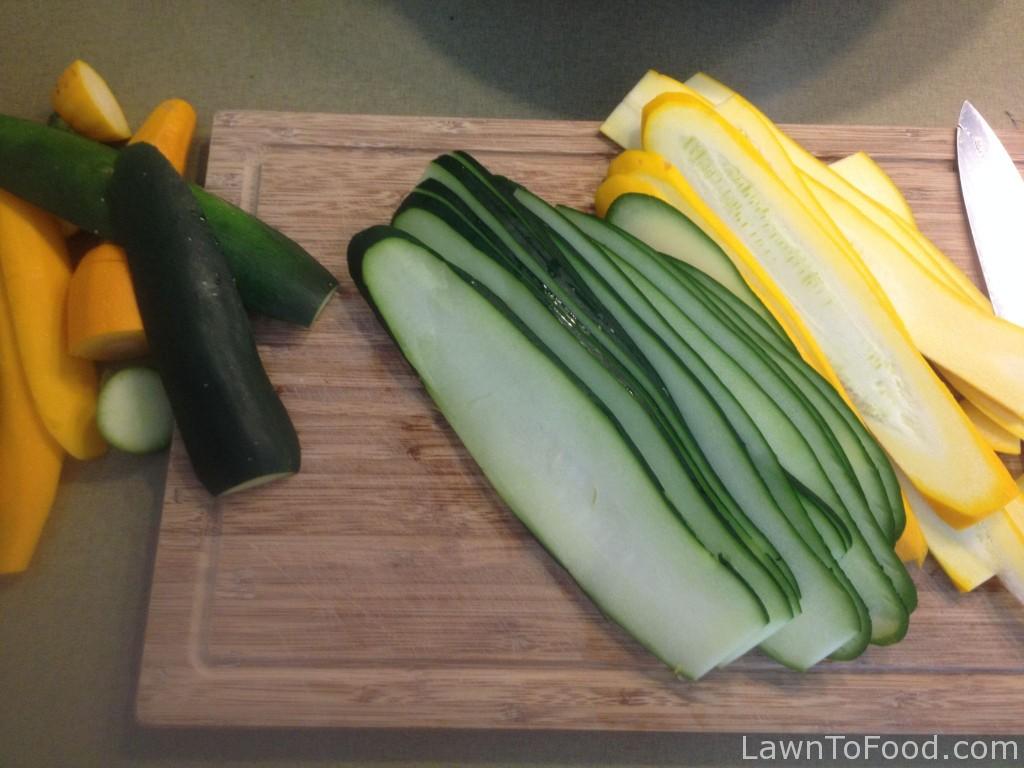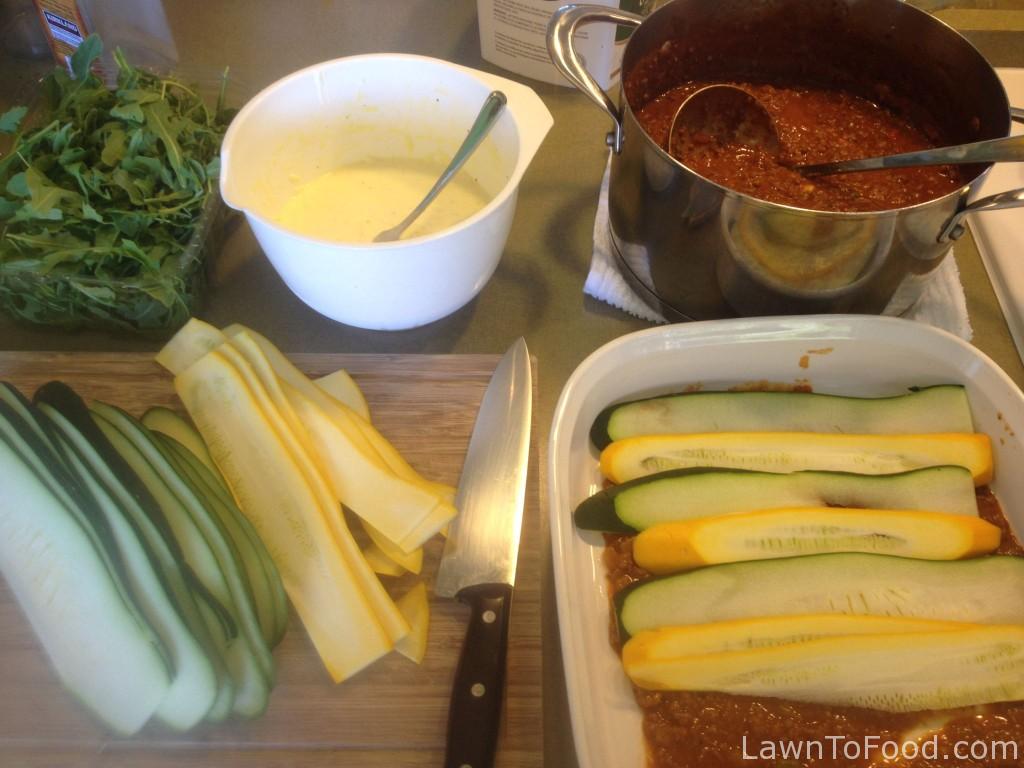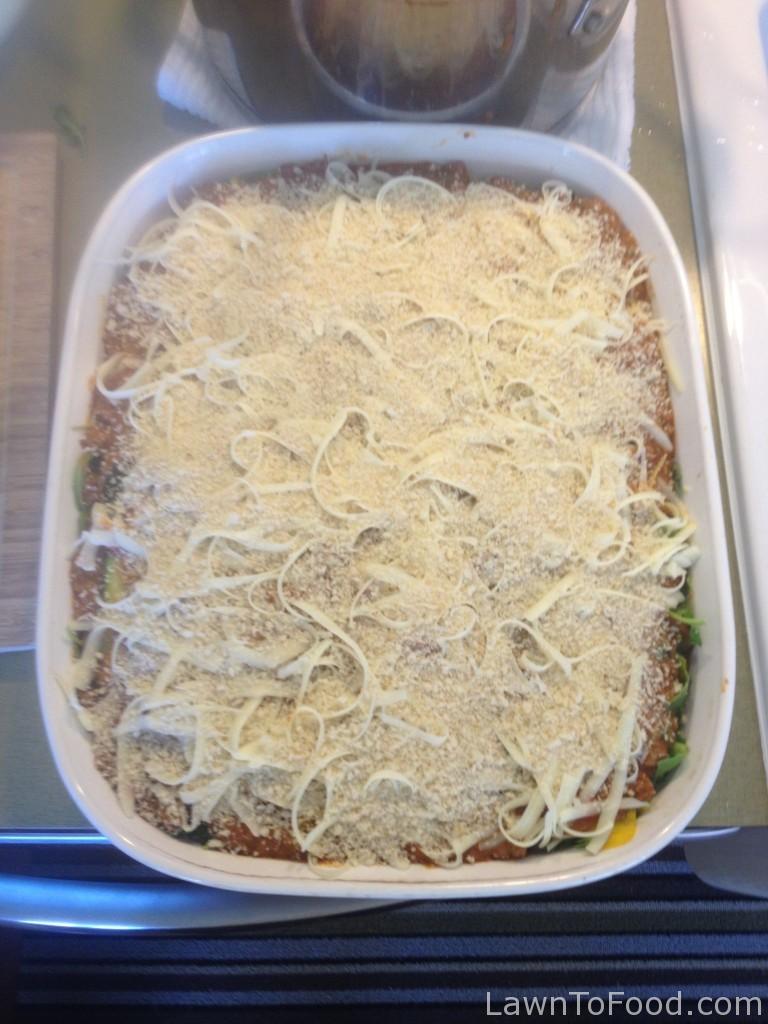 Other oven-ready type meals that I froze last summer (and am now extremely grateful for) are veggie pizzas, scalloped potatoes, chicken pot pies with fresh garden vegetables, cheese-filled jalapeno poppers, chicken caccatori w/ vine ripe tomatoes, borolotti bean and rice enchilada casserole and my favorite, spicy chili rellenos using poblano peppers. These pictured chilies have a bit of frost crystals on them only because I froze a large batch on cookie sheets. After they were frozen, I separated them into ceramic containers, and added Texi-Mexi sauce before sealing them shut with tin foil.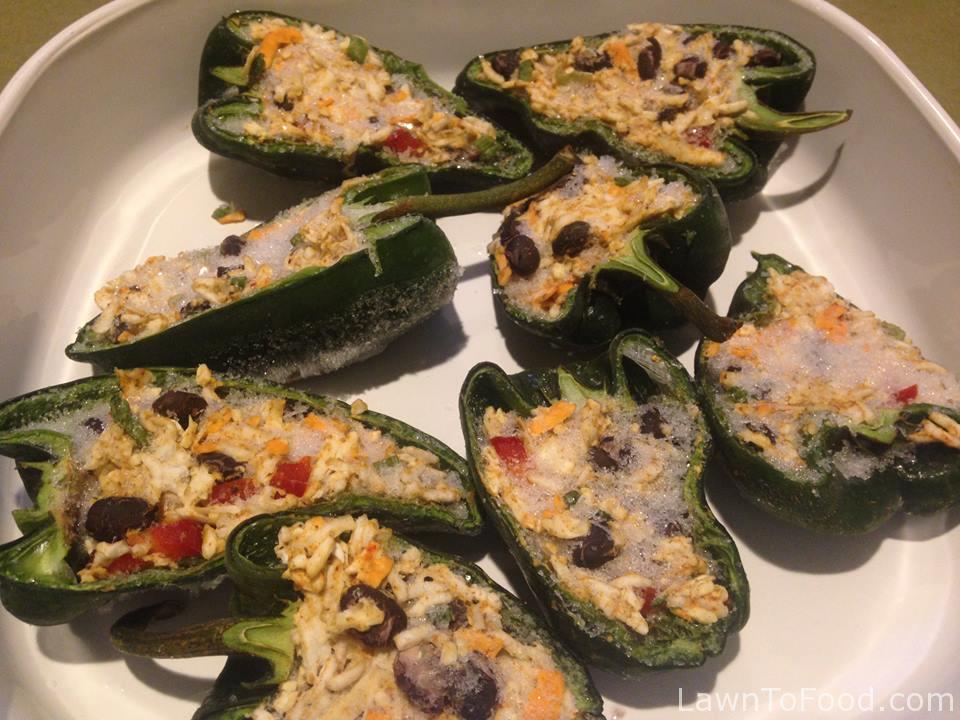 Now is the time to start collecting canning jars and food-safe containers for preserving your own home-grown "processed" foods.  When canning season rolls around it will be very difficult to find reasonably priced processing jars in the thrift stores, so bit by bit you can get your collection started now.  Most beer/wine/liquor stores have medium-sized boxes that work very well for storing canning jars, and casserole dishes, until they are needed in the summer months.
***
The best preparation for tomorrow, is doing your best today.
H.Jackson Brown, Jr.