The other day, when I was putting our recycling out for collection, I came across this empty cat litter jug. It had probably blown down the street from a neighbors blue bin, since we don't have indoor cats. It was large, but light-weight, and I instantly thought I should make it into a handy, weeding pail. Those large, round bins with two rope handles, are awkward on my back to carry and are hard to place along my narrow garden pathways. Something smaller and narrower would suit the purpose better.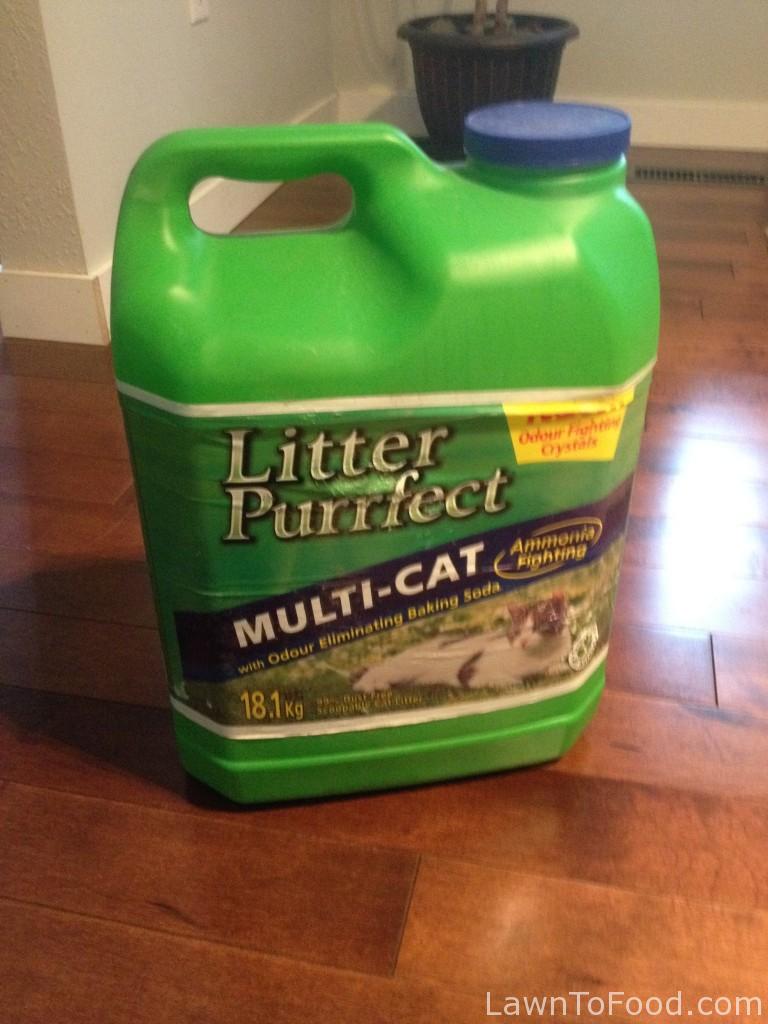 I removed and recycled the plastic label. With a felt marker, I drew a new circular opening that included the cap, and when about half-way down the jug. I cut the new opening with some utility scissors. Presto! I had a free, new weeding pail! I used some hockey tape to fold over the sharp, plastic edge. Duct tape would work just as well, if not better.
Moments later, I was out in the garden soaking up some sun and plucking little spring weeds. The Litter Jug worked wonderfully with its comfortable handle, and was easy to empty into the compost pile.
Upright or on it's side, the Litter Jug is the handiest, little, weeding companion that I've ever used 🙂  Make one for yourself soon!