This is one of my favorite garden projects made from recycled materials. It is so handy to have a tabletop workspace, a place to clean veggies before taking them to the kitchen, and it even recycles water back into the garden. This is my original wash station, which I made in 2009 and is still in use today by our daughter, Shannyn, at the Pitt Meadows Community Garden.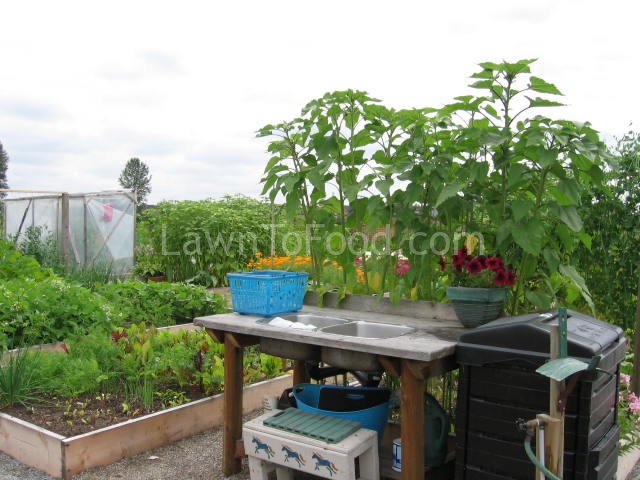 The new wash sink made from old materials lying around our yard.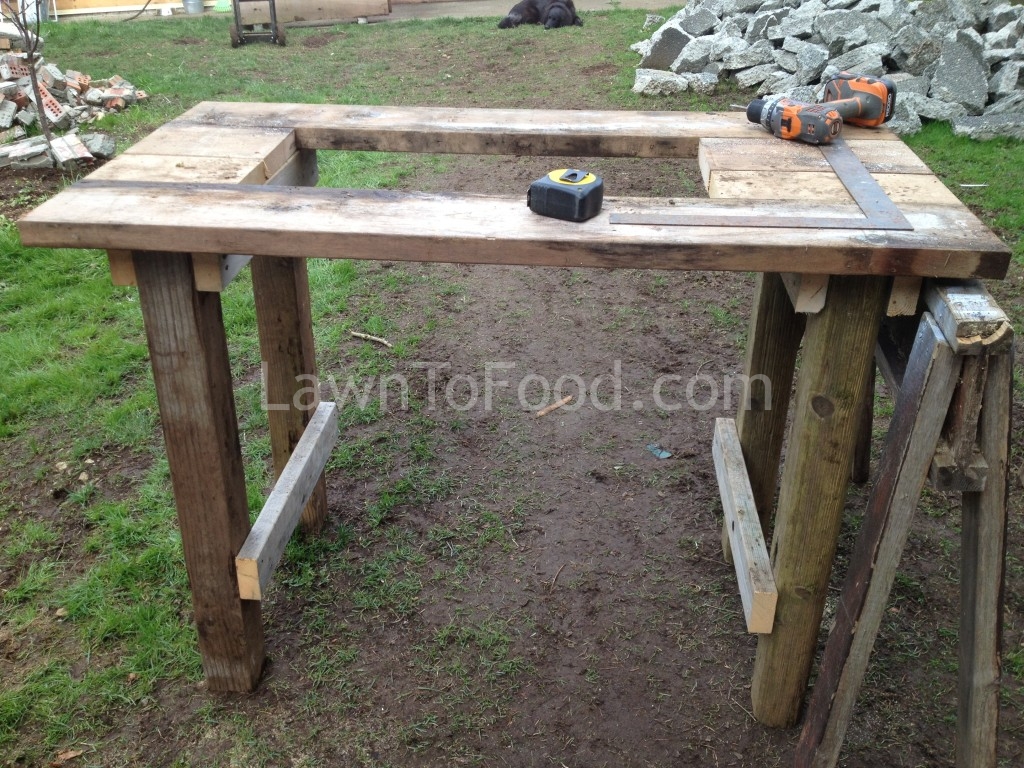 I started with 2 leftover landscape ties or 4×4 posts (In this case it was one of each) cut at 34″ high. I sandwiched them between 2×4's cut at 24″ inches long. Two 2×4's at the top, and one on the bottom for support and a shelf.
I topped the wash table legs with 2×8's that were removed from our old back deck. These top boards were screwed into the 2×4's, leaving a 3″ overhang all around. I left a rough opening for the sink and then use a jigsaw to cut out the exact size needed.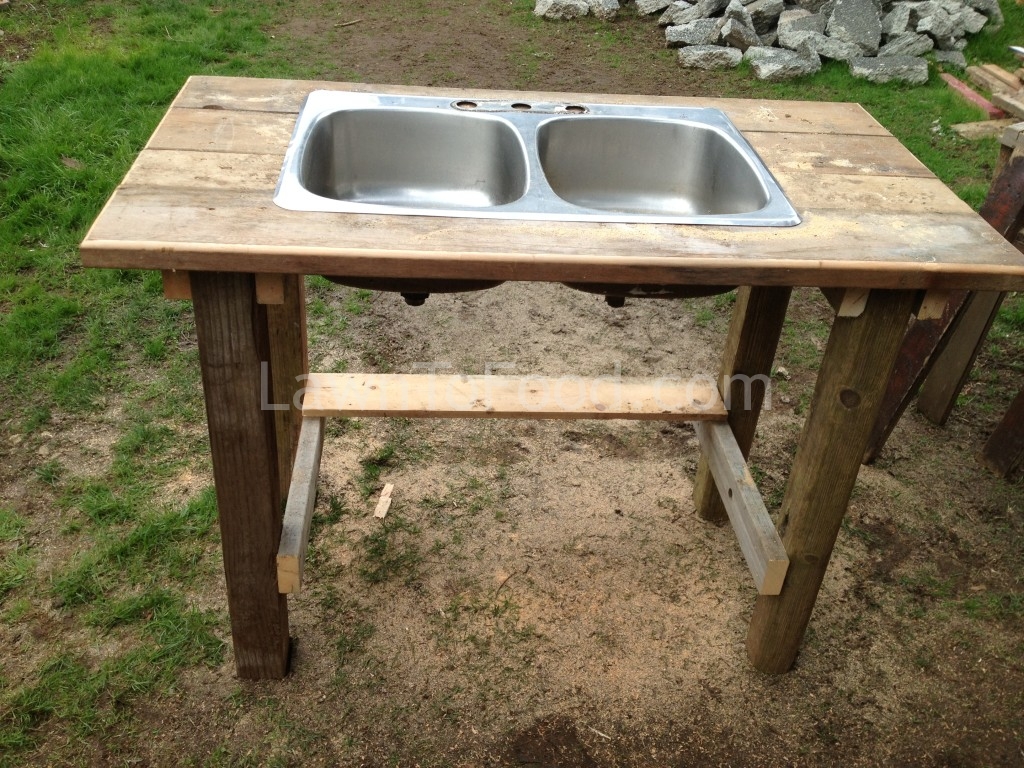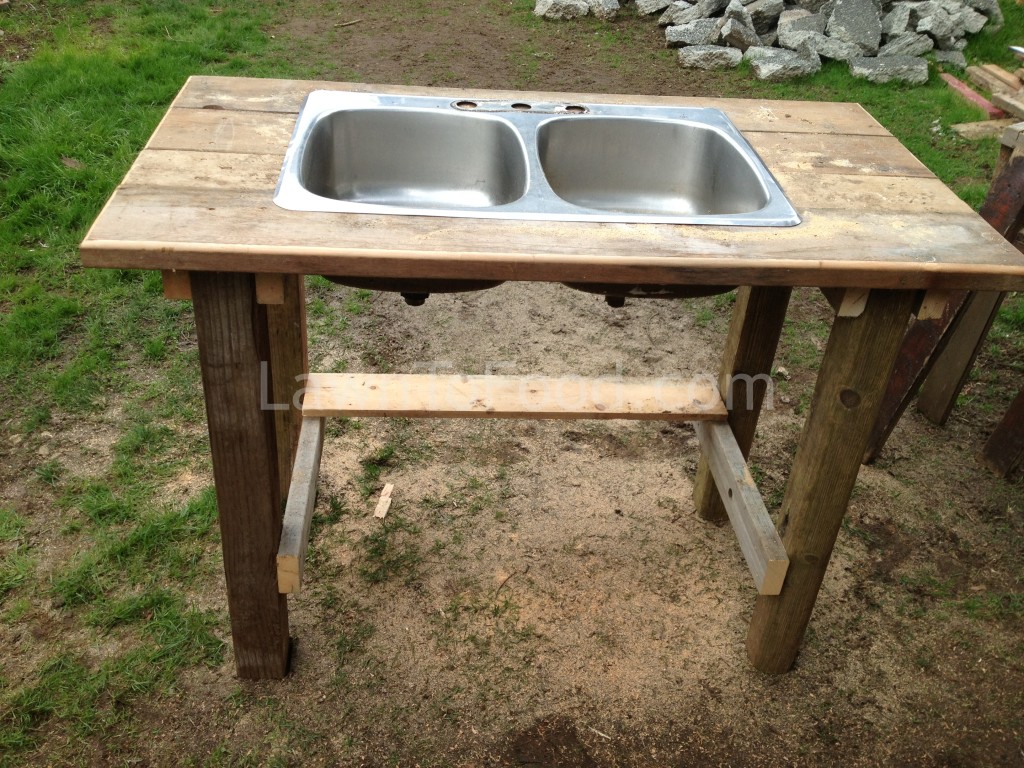 This is the sink we removed from our old kitchen, but you can find one for $5 to $10 at a ReStore or Recycling Centre. I used a router to smooth the edges of the top planks and cut some 1×6 boards to build a lower shelf on my wash stand.  I kept all the plumbing pipes when this sink was removed from our kitchen. If you are getting a sink from the ReStore, then choose one that still has pipes attached, so the water can be directed away from your feet!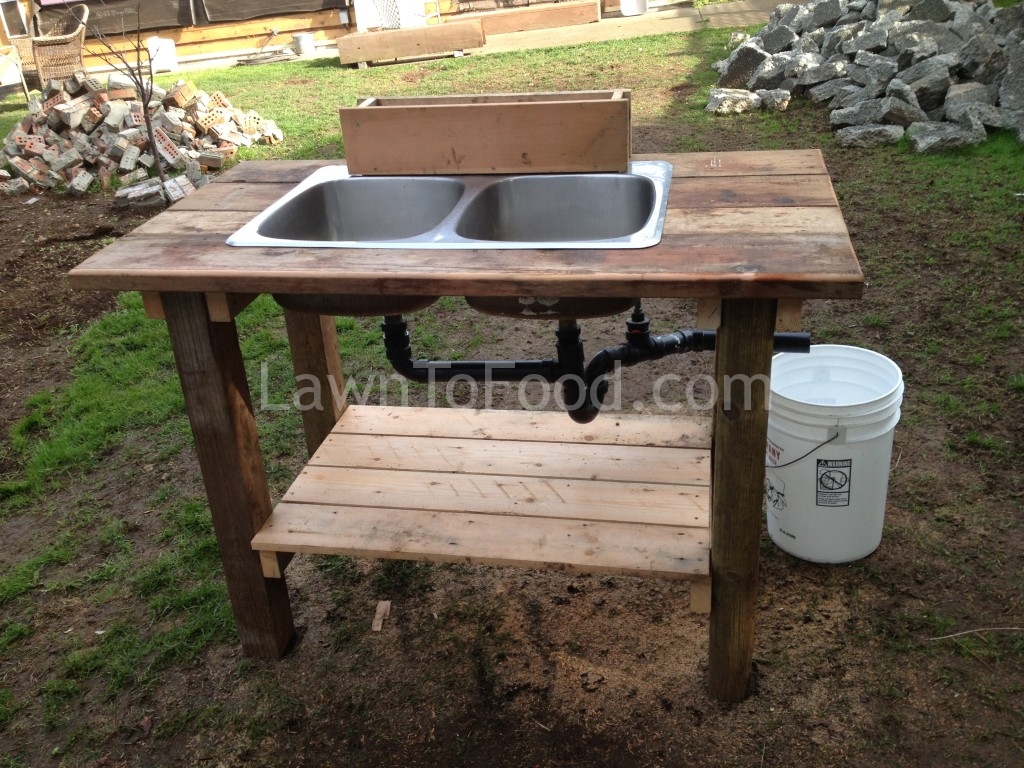 In the above photo, the plumbing is reattached and directed to a 5 gallon pail. The pail of wash water can be transported to wherever it is needed in your garden. I also added a small flower box for a touch of whimsy.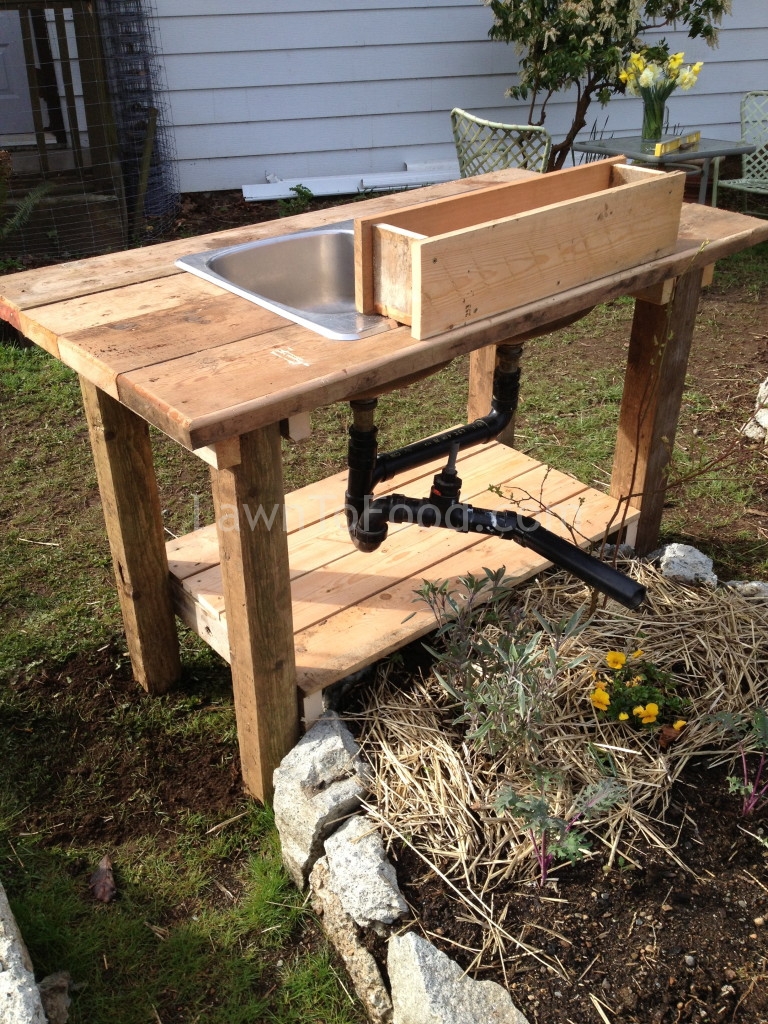 My new sink is all set up in the front yard!!
I'll use the garden hose for a water source whenever I need to rinse of vegetables or clean containers. I twisted the sink plumbing to drain directly into my garden, instead of a 5 gallon pail, but I could put a small bucket here to catch water if needed.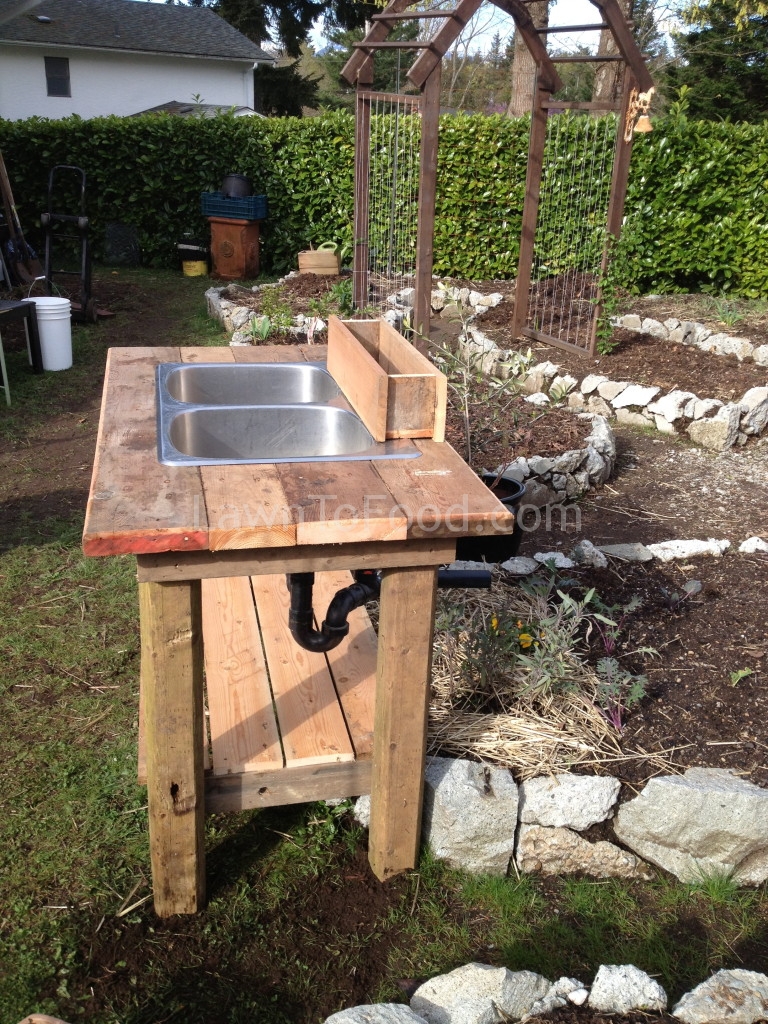 Now, it's ready for some waterproof stain and then daily use 🙂