The Vancouver Island suppliers of organic milk & cream offer it in cardboard, plastic-lined cartons or plastic jugs. Glass would be my preferrence but I haven't seen it in the local grocery stores yet. We hear all the hype about not heating anything in plastic containers and yet, hot pasturized dairy products are poured into these plastic containers for consumers to consume. Irritating.
For that, and other reasons, we use very little dairy in our family meals these days. Hubby makes almond milk for his coffee, I drink my coffee black, and we eliminated milk-covered breakfast cereals from our diet long ago. However, I do keep some cream on hand for guests, our kittens and Brusselsprout's weekend morning pancake batter  ♥
I choose to purchase cream in cardboard cartons rather than the plastic jugs. There are pros and cons to each container type, but for me, I feel the cardboard is the lesser of the two evils.
What I also like about the cardboard containers is repurposing them around our home. I've used many to start vegetable seedlings each spring and several for soaking and cleaning paint brushes. One of my favorite ways to use milk cartons is as freezer containers.
After throughly cleaning and drying, I keep all sizes of milk cartons on hand to freeze leftovers. I think they work best for stock, soups and stews but I've also used them for freshly blended tomato sauce and berries.The square-ish cartons are so much easier to stack and sort in the freezer than round containers or ziploc bags.
For berries, freeze the clean, fresh fruit on a cookie sheet. When they are individually frozen, drop the icy tidbits into a milk carton and push back the spout to close. Label the carton with name of the fruit and date they were frozen. This is a very easy and convenient way to sprinkle fruit onto your morning oatmeal, into a smoothie or measuring cup, for a batch of blueberry muffins.
For stocks and soups, just fill cartons with cooled liquids, label and freeze.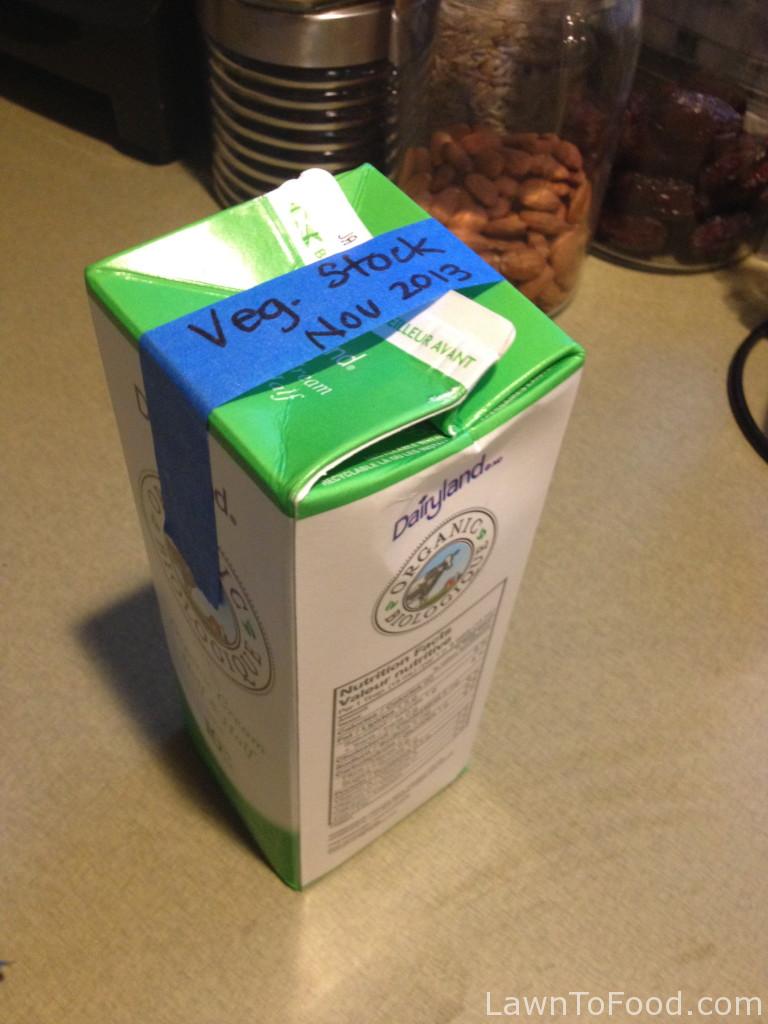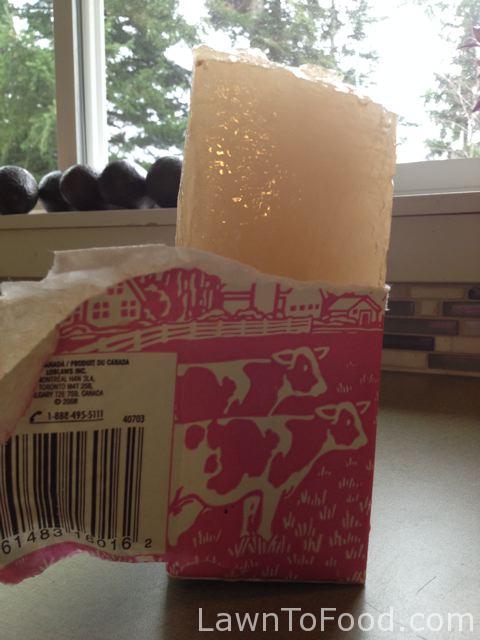 When you are ready to use the frozen stock, thaw it in the fridge for a day, or just peel the carton and add the ice chunk to your soup pot. The peeled milk carton can still be recycled at your local milk container depot. Slowly bring the liquid up to temperature and enjoy.