As Canadians, we celebrate Thanksgiving every year on the second Monday in October.  On the West Coast, where I live, it's the perfect time to appreciate the year's bountiful garden. Pumpkins, squash, gourds, nuts, apples, pears, berries and root vegetables fill our harvest table. Instead of snow, colourful leaves are falling, which are perfect to shuffle through on afternoon walks. The family comes to visit, we curl up with card games, tea and cookies around the cozy fire.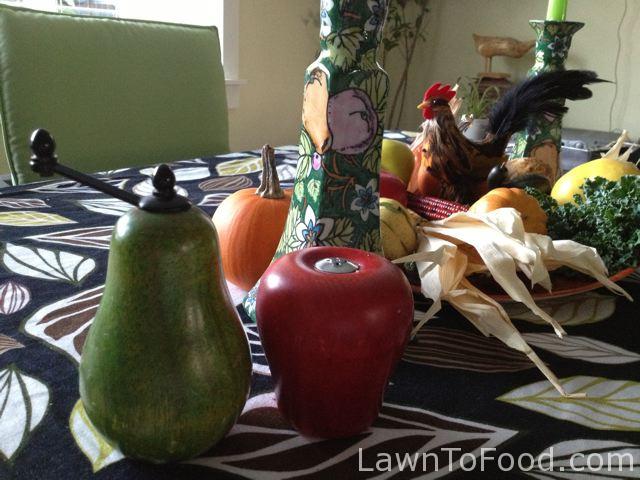 I am very grateful for that busy time of year. The reconnecting, the planning of big hearty meals, the baking, the canning, the preserving, and so thankful for the masses of food in our community to heap and hoard. The leaf raking, the pruning, the compost flipping, the firewood accumulating, the mulching, the batton-down-the-hatches-ing, are all nessecary but wonderful activities for the autumn season. I'll let you in on a little secret though … what I am even more grateful for, is November.
For some people, November might be the month of misery. Gloomy gray skys, stormy weather with massive down pours of rain, trees empty of leaves, and general feelings of lack-luster can abound. But for me, it's a very much-needed lull. Just like a lullaby, November sings in sweetly. Bringing a brief, calm break between giving Thanks and Seasons greetings.
This is my time to reflect and re-visit the year. A time to sit back and wind down, like a stew simmering on the back burner …. Who am I kidding! that is not the way I take a break. November is my time to regroup, renew and rejuvineate. My time to tidy, sort, organize and finish those projects that I have been dying to work on, but was too busy doing things for others. November is the time that I do more of what I enjoy doing. That is my kind of break.
In the first part of this month, I've moved my office to the spare room, built a bed (for when Brusselsprout comes to visit), bought stacks of clear organizing totes, sorted through files, shredded old papers (that will go into the compost!), made a seed catalog order, cleared my "deal-with-it-later" pile, organized iPhoto, finished several 1/2 completed things and consequently, have checked many items off my 2013 "want" to do list. I've even finished mortaring my functional masterpiece …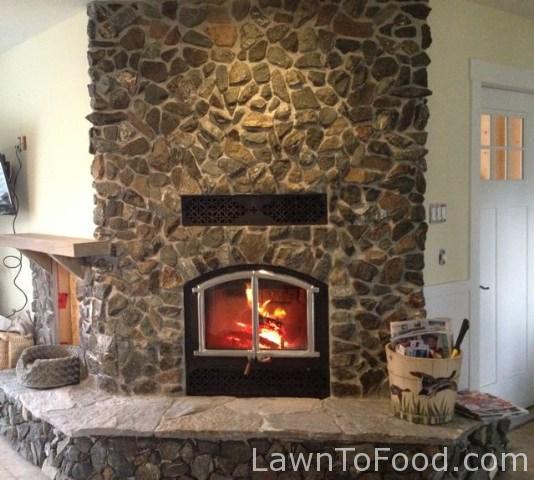 I've been looking back at all that we've accomplished this year, which is simply amazing. I find it very rewarding and inspirational to really see what is achievable. Great things can come from an idea or a scribble on a piece of scrap paper. It really is that easy. All we have to do is start, and have a bit of passion to do what we want to do.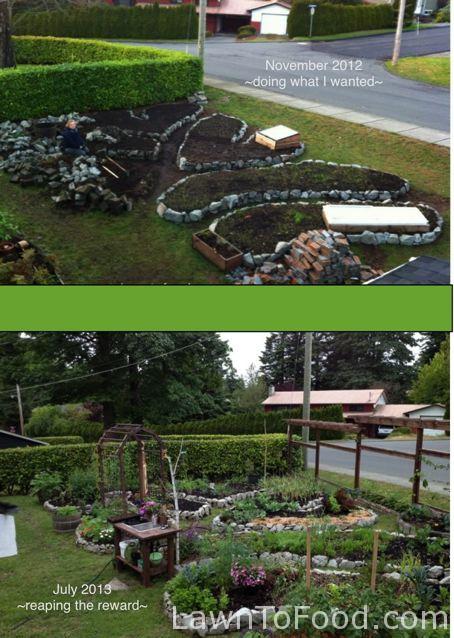 I am very grateful and thankful for all that I have, all the things I have accomplished and especially for all the people who make my life fulfilling. I appreciate November because it gives me the opportunity to slow down, take a breath, reflect with gratitude … and then run full speed ahead, with anticipated excitiment, to see what new hieghts I can reach in the days to come.